For many dog owners, pups are a part of the family. We let them sleep in our beds, we celebrate their birthdays, and we let them tag along on adventures. We love our dogs to the point where we're willing to make a few lifestyle adjustments to ensure they're healthy, happy, and safe.
As such, shopping for a new or used car as a dog owner requires a bit of discernment. Naturally, you'll want a vehicle that provides you and your canine companion with plenty of space, dog-safe features, and a smooth ride.
In this list, we reveal our top 15 dog-friendly cars.
What Makes A Car Dog-Friendly?
The best cars for pets will have some or most of the following features:
Interiors
Make sure you get a car that matches your dog's size. Pups need plenty of space in a vehicle – enough to lie down without having to squeeze and contort themselves just to get comfy. So while a chihuahua might be perfectly happy travelling in a hatchback, giant breeds will not have fun.
Cargo And Storage Space
Whatever the size of your dog, you'll want a car with generous cargo space. Travelling with a dog is like travelling with a child. At the very least, you'll need a car seat, harness, or travel-safe pet carrier to keep your pup safe in transit. If you're going on a trip, you'll need space for pet accessories too, like their bed, toys, leash, food and water bowls, records, etc.
Seating
If you're transporting your pup via canine carrier, you'll need a roomy and flat cargo area. Cars that come with fold-flat seats can expand your cargo capacity to some extent.
You should also think about what kind of upholstery you prefer. Cloth seats can easily absorb fluids and collect fur, while leather is easier to clean. However, leather isn't scratch-proof, and dogs with long nails can eventually ruin a nice leather seat. When in doubt, waterproof seat covers are the way to go.
Safety
While car harnesses and travel-safe crates exist, they can only do so much to protect your pup in the event of an accident. So when looking for the best dog-friendly cars, take a cue from the best car for new drivers – prioritize cars with driver-assist and crash protection features. That includes adaptive cruise control, automatic braking systems, collision avoidance systems, and lane departure warning, to name a few.
Aside from this, there are also dog-specific safety features that you'll want to look out for or add on to your car:
Childproof locks: This feature comes standard in most modern vehicles. However, if you're getting a used car, make sure to double-check if it works.
LATCH systems: LATCH stands for Lower Anchors and Tethers for Children. These bars and rings found in most cars today make it possible to secure a child-safety seat to a vehicle. Most doggy seats and harnesses use the same technology. However, if there are no latches, you can also find a doggy harness that latches to a car's seat belts.
Door height and width: For those with larger breeds, doors that open tall and wide are always better. A low loading lip at the back and an access ramp on the side can help reduce injuries upon boarding/alighting for smaller dogs.
Climate control: If you're keeping your dog in the cargo area, you'll need more than just plenty of storage space. Rear climate control can help keep your furry friend from overheating in the summer.
Our Top 15 Best Cars For Dogs
Here are our top 15 picks for the most dog-friendly vehicles today:
1. Volkswagen Atlas Weekend Edition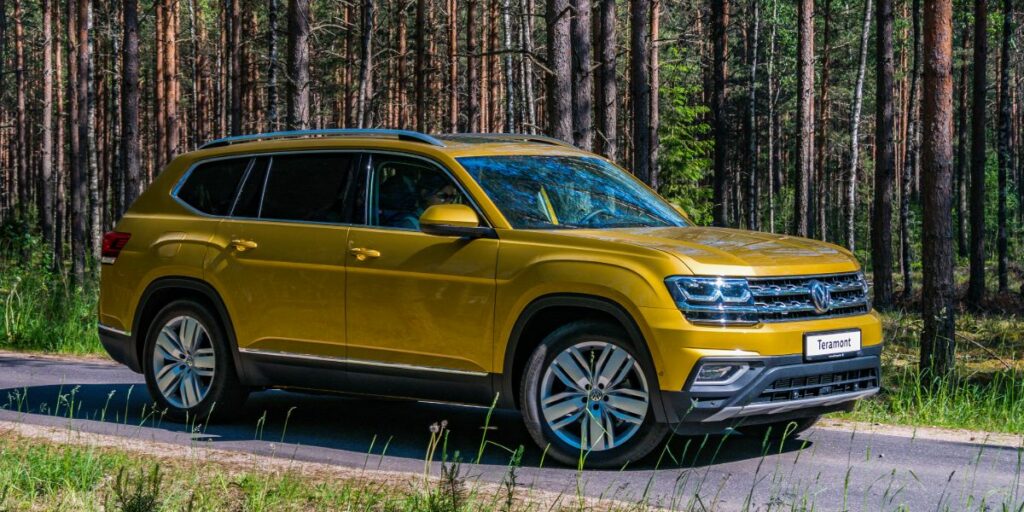 Clocking in at 96.8 cubic feet of cargo space with the rear seats folded flat, the Volkswagen Atlas is one of the roomiest cars on this list. But that's not all. The Weekend Edition comes with a cargo divider that can keep the most curious pups from reaching into the front seats.
2. Honda Odyssey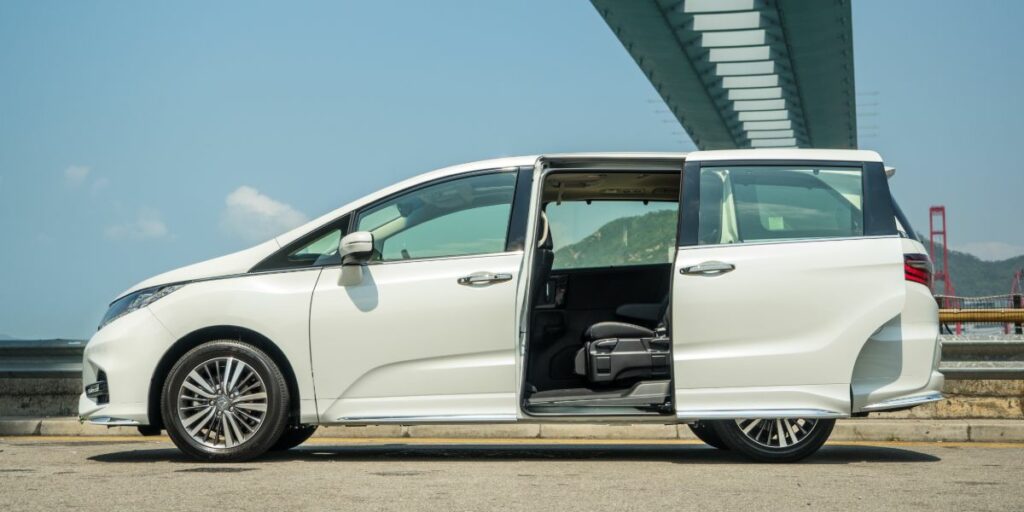 The Honda Odyssey is pretty much made for dog owners. The minivan boasts 158 cubic feet of cargo space, a flat-folding third row, and a myriad of standard safety features. But that's just the tip of the iceberg. Anxious paw-rents can rest assured that their furry travel companions are safe and sound with CabinWatch and CabinControl. The former lets drivers keep an eye on the rear seats via the touch screen, while the latter lets the driver control climate settings in the rear.
To top it all off, the Odyssey comes with its very own built-in vacuum cleaner. Perfect for cleaning up accidents and loose fur while on the road.
3. Chevrolet Colorado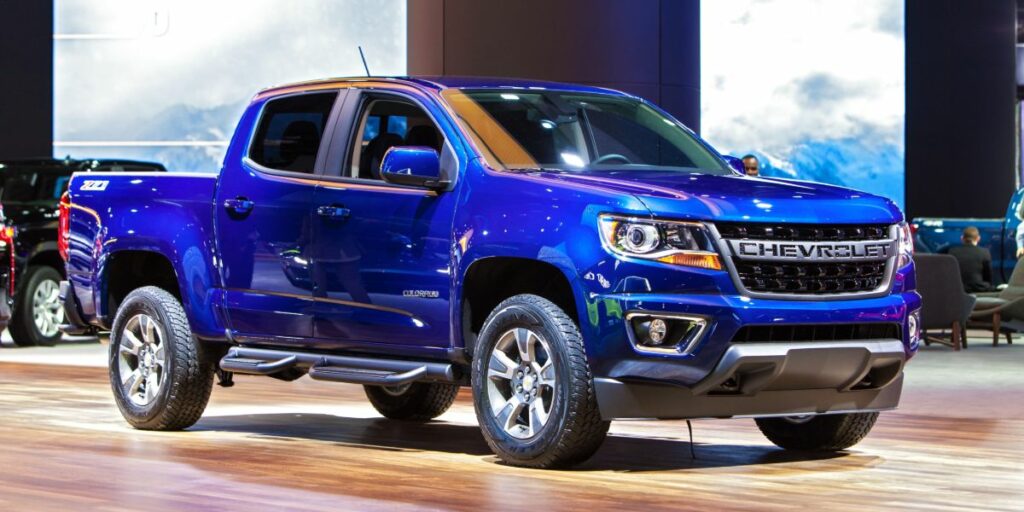 Pickups are the best cars for transporting giant breeds. But the Chevy Colorado is no ordinary pickup truck. For starters, it's got a low-riding tailgate that makes it easier for Spike to hop in and out. The car also comes with 13-bed tie-downs for securing pups, a rear bench that easily folds down, and vinyl seats that won't soak up all your pup's drool.
4. Honda CR-V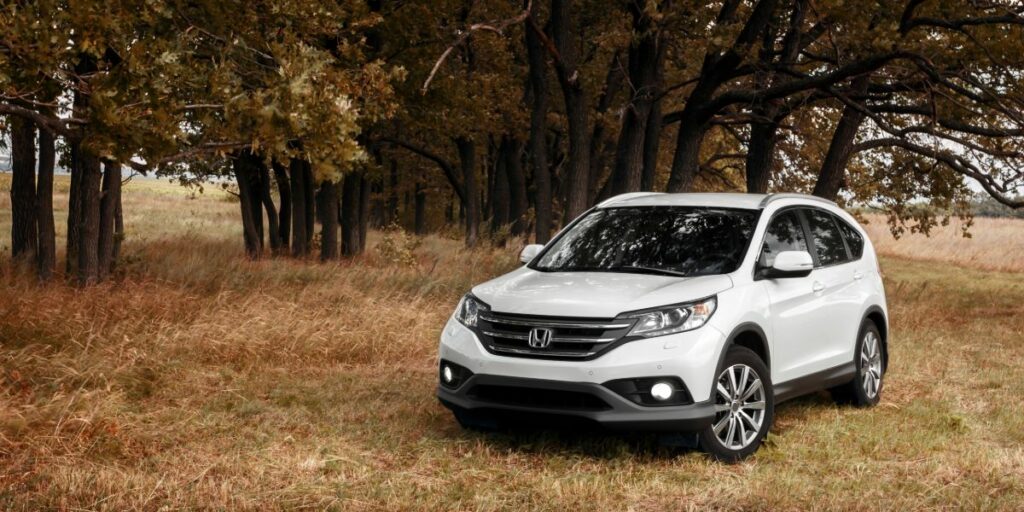 With 75.8 cubic feet of cargo space, dual-zone climate control, and a relatively low loading height, the CR-V is an excellent choice in the SUV category. Its most impressive feat is providing plenty of storage options, including a height-adjustable rear stow space and storage pockets for all sorts of accessories.
5. Land Rover Discovery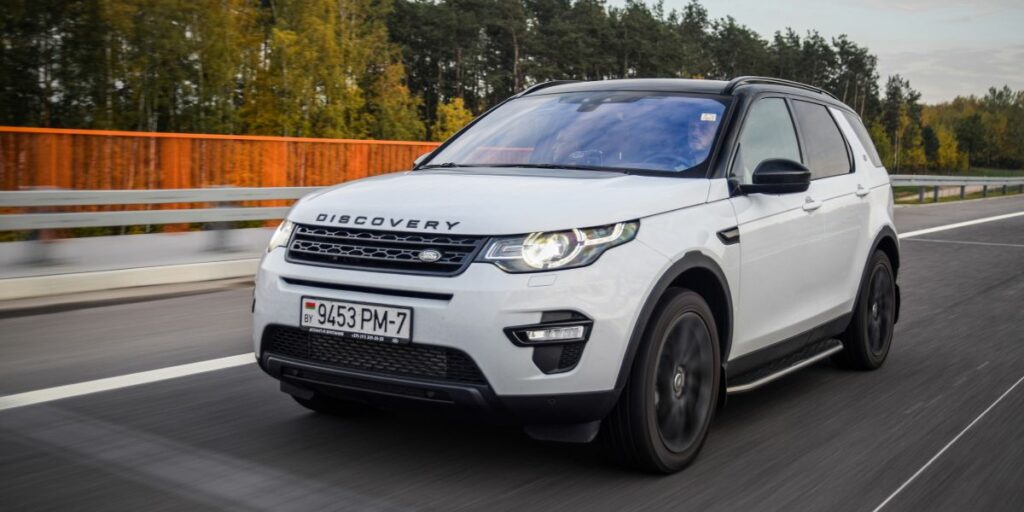 The Land Rover Discovery makes travel fun and easy for dogs with a split tailgate and a spacious cargo area. With Intelligent Seat Fold technology, drivers can reconfigure the seating with the push of a button. Finally, the vehicle's air suspension offers a comfy ride – perfect for pups who get car sick.
6. Mini Countryman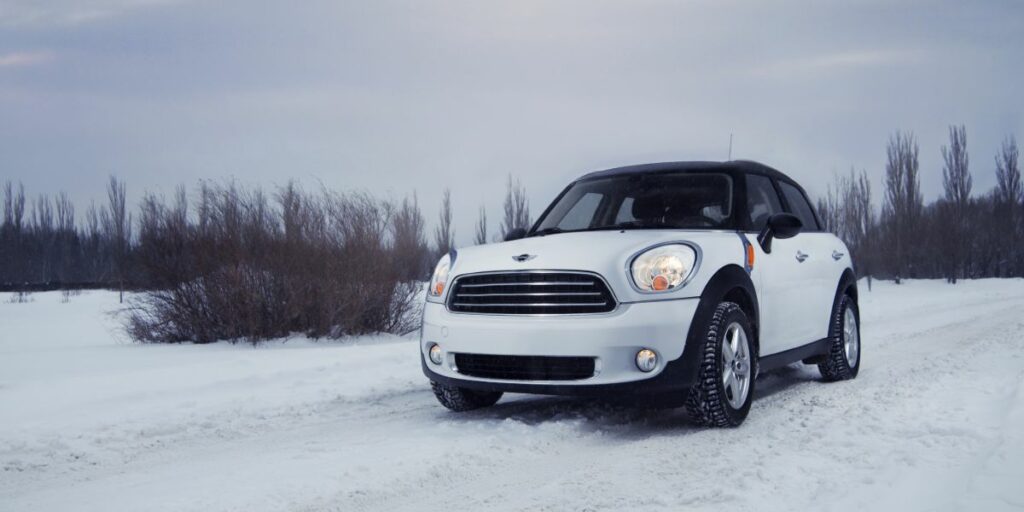 Don't be fooled by the name; the Mini Countryman is a sizable crossover SUV that can fit even giant breeds.
The Mini Countryman offers 450 litres of boot space and various optional dog-friendly accessories, including a Travel Guard grille divider and dual-purpose Picnic Cushion. The cushion serves as a comfortable seat and a rear bumper protector.
7. Subaru Outback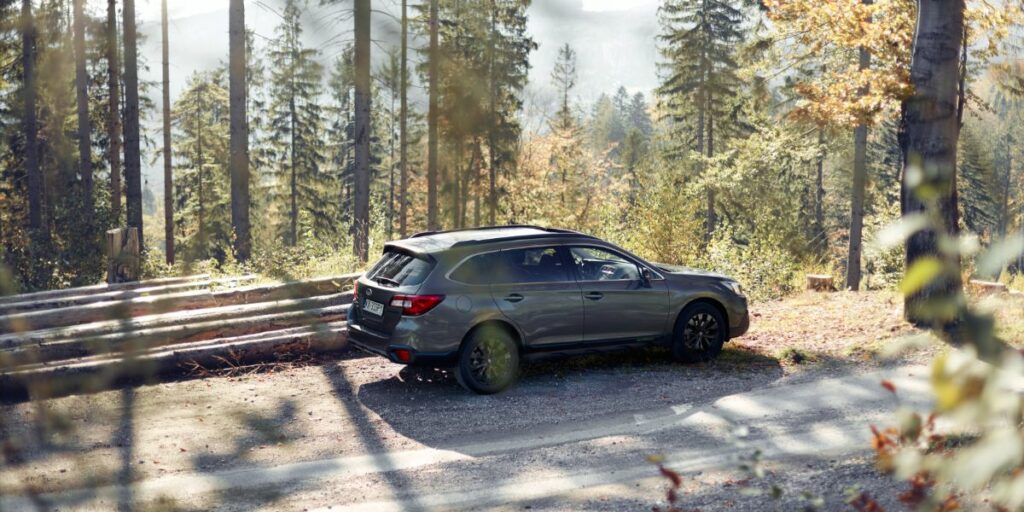 Subaru is known as the most "dog-friendly car retailer," and it's easy to see why. The Subaru Outback comes with 75.7 cubic feet of cargo space – enough for you, your dogs, and all their stuff. It also comes with tons of handy hooks to secure dog crates and carriers, a flat load floor, and flat-folding rear seats.
For paw-rents of messier-than-usual pups, the Onyx Edition comes with easy-to-clean water-repellant synthetic leather seats.
8. Mercedes-Benz E400 Wagon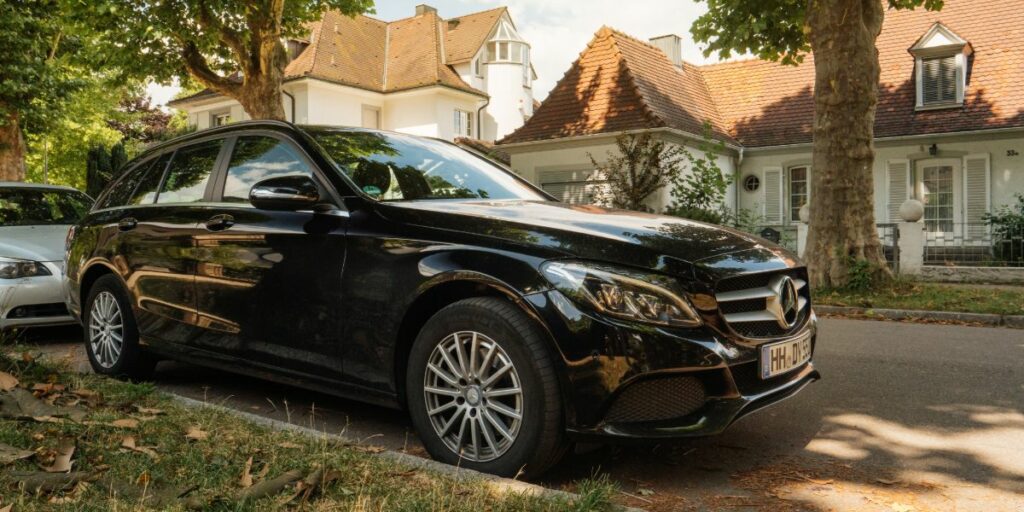 Speaking of messy pups, the Mercedes-Benz E400 Wagon is arguably the perfect luxury vehicle for even the least luxurious of lapdogs. From the removable plastic boot tub to the bumper sill protector, Mercedes-Benz offers practical solutions for protecting your car from slobber, scratches, and stains.
9. Nissan Titan Crew Cab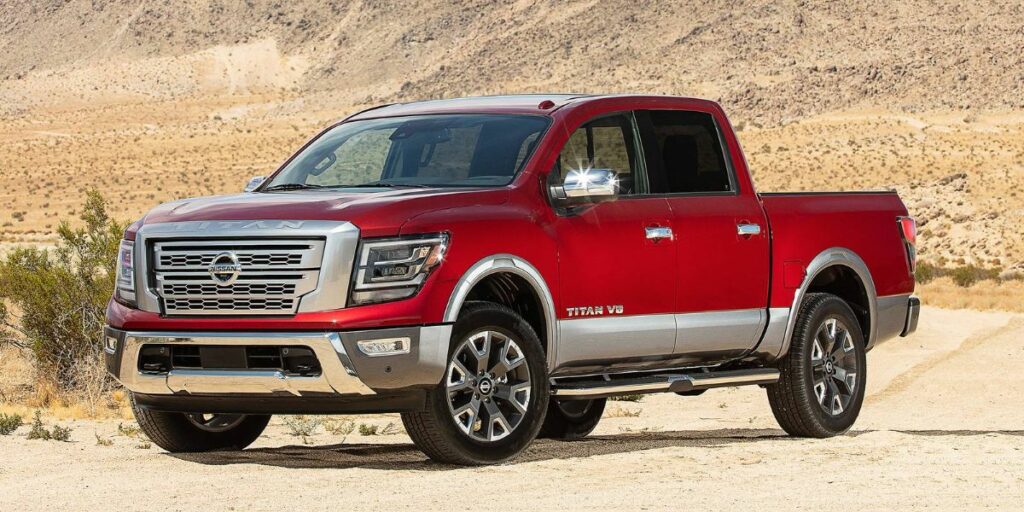 This is another excellent option for paw-rents of larger dogs. The Nissan Titan Crew Cab boasts in-bed cargo boxes for easy storage, ample hooks for securing Spike, driver-assist safety tech to keep you and your dog safe on the road, and dual-zone climate control to make sure everyone is comfortable wherever they're sitting.
10. BMW 5 Series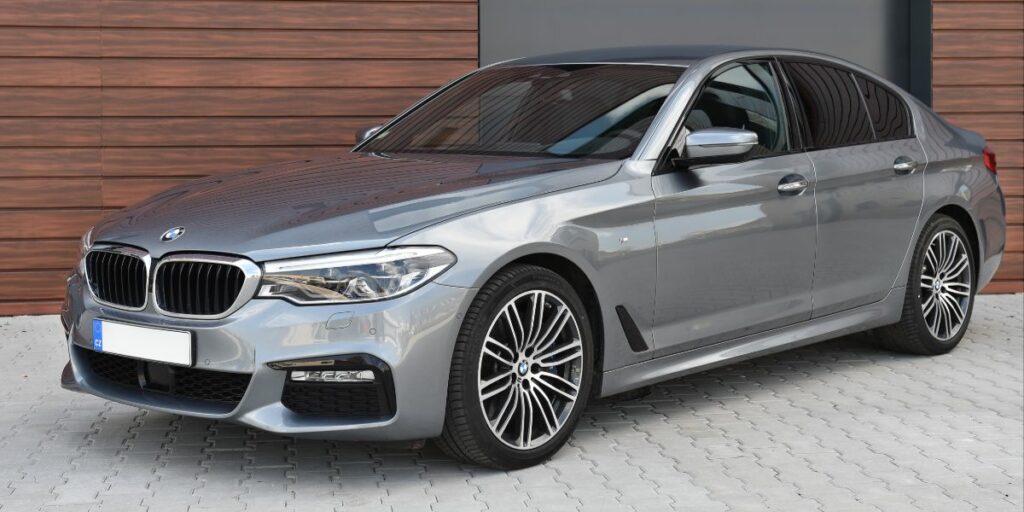 If you're looking for a more sophisticated ride, the BMW 5 Series may be your best bet. While it's not as spacious as the others on this list, it does provide paw-rents with enough dog-friendly features such as the flat loading bay and a retractable luggage net that doubles as a doggy divider.
11. Volvo V60
With 50.9 cubic feet of cargo space, the V60 has just enough space for medium to small dog breeds. What's truly remarkable about this vehicle is its quiet cabin, though. Anxious dogs may be rattled by all the bumps and noises of road travel, but they should sleep soundly inside the quiet and comfortable V60.
Aside from these, Volvo also offers a slew of neat pet-friendly accessories that are compatible with the V60, including a cargo barrier, dog harnesses, and dog carriers.
12. Kia Optima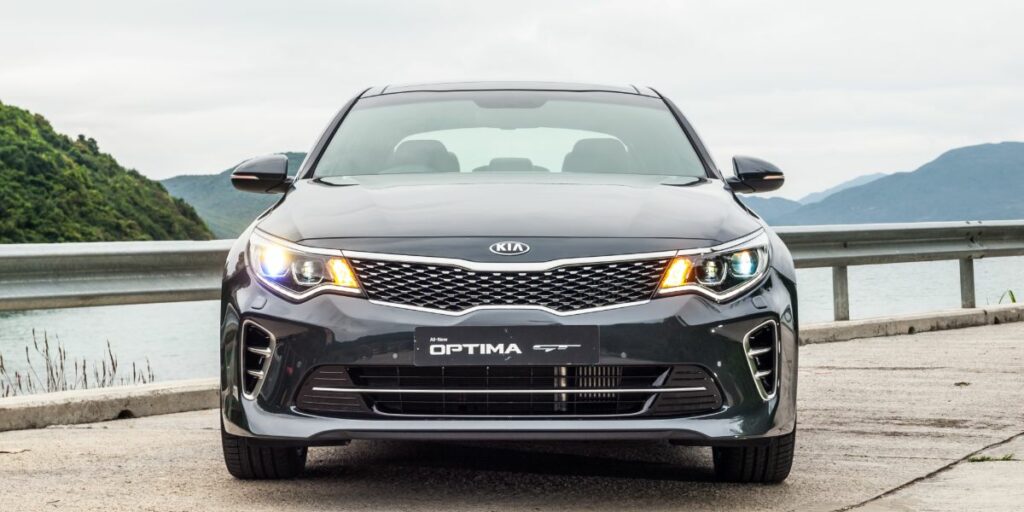 If SUVs and pickups aren't your things, the Kia Optima makes an excellent case for dog-friendly sedans. It's got flat-folding seats, rear air vents, and just enough cargo space to fit a medium-sized dog or two.
As a sedan, the Kia Optima beats out most of the cars on this list regarding fuel economy. So if you're looking for a compact and practical doggy-mobile, consider the Optima.
13. Kia Soul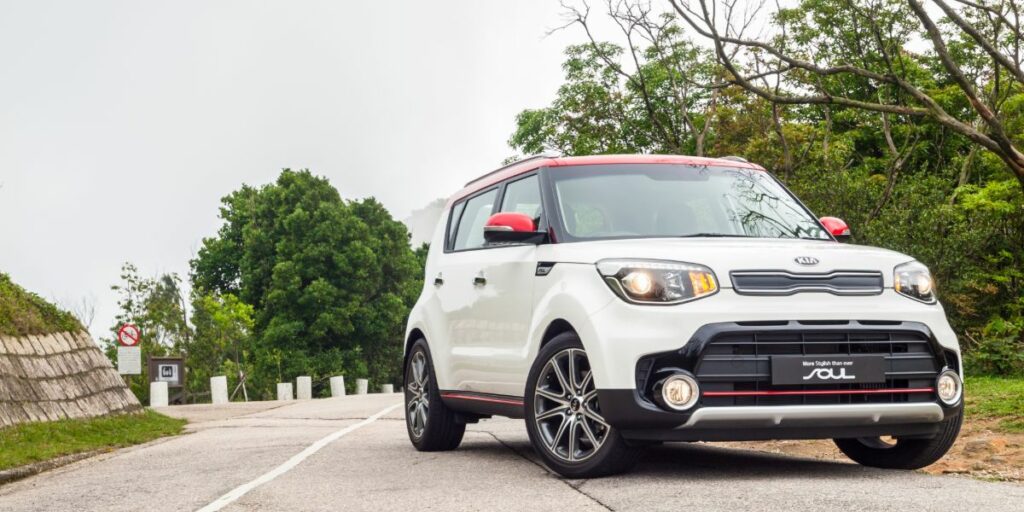 With a distinct boxy shape, it's hard to ignore the Kia Soul. But beneath its attention-grabbing exterior lies a spate of dog-friendly features. Its low load floors and wide rear hatch make it easier for dogs to get in and out, while its Cluster Ionizer technology helps keep wet dog smells at bay.
14. Nissan Rogue
In 2017, Nissan debuted the Rogue Dogue – a unique concept car decked out in all kinds of dog-friendly features. Think detachable seat cover system, a cage divider, cushy cargo area, and built-in ramp.
While the Rogue Dogue isn't available for purchase, the base vehicle, the Rogue, is. And its standard features are just as enticing. It's got a neat Divide-N-Hide storage system for stashing away water bowls, toys, leashes, etc., climate control features and pull-up sunshades, and a Rear Door Alert system that reminds drivers to inspect the back before you leave.
15. Ford Edge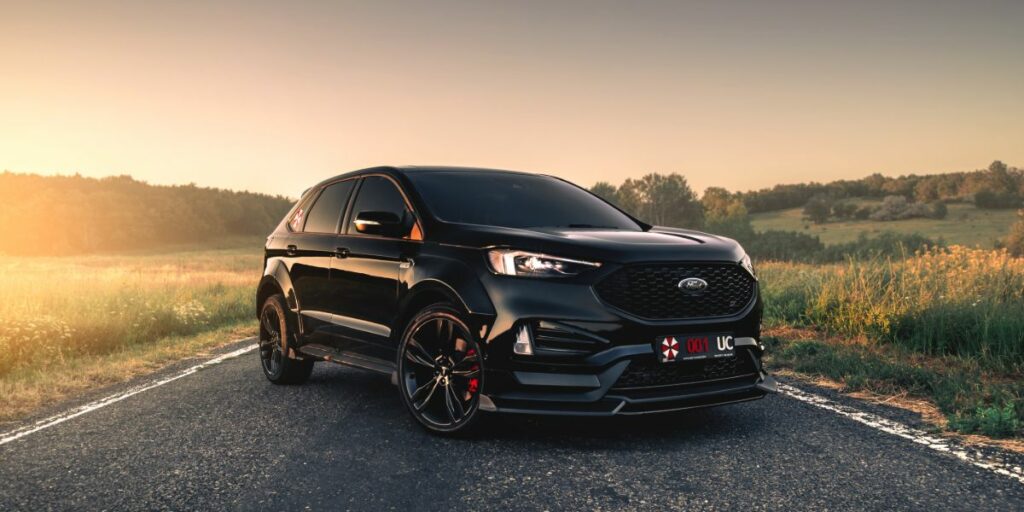 There is plenty to love about the Ford Edge. For one, it's got a roomy interior with flat-folding rear seats. Secondly, it's got a low-load floor that makes it easy for Spike to get on and off. Third, it's got a literal edge over its competitors – the Ford Edge was named the Pet Safe Vehicle of Choice by Bark Buckle UP.
Conclusion
As man's best friend, our pet dogs deserve the best, whether at home or out on the road. With the 15 best cars for dogs mentioned above, you can travel with your dogs without compromising their safety, comfort, and happiness.
Whether you're looking for dog-friendly car ideas or want to learn more about concepts like safety ratings or MSRP for cars, the Carpages.ca blog is chock-full of insightful resources. So feel free to keep browsing our blog to learn more about buying and owning a car.