Buying your first car can be a daunting task. With so many brands, models, and trim options to choose from, how do you find "the one"?
While you might be excited to get the fastest or most handsome vehicle, you have to prioritize practicality first and foremost. As a new driver, you'll want something safe, easy to drive, and economical.
In this list, we list down our top 10 picks for the best cars for new drivers.
Buying Your First Car – What To Look For
Whether you're shopping for a brand new ride or looking to score something more practical like a used car, you'll want to review a buying guide to help you make the right purchasing decision. 
When you're buying your first car, you must not overlook the following factors:
Safety
Let's face it. First-time drivers aren't the best drivers. And that's understandable to some extent. It takes time for new drivers to get the hang of driving, navigating, reading road signs, and staying cool in unfamiliar situations.
As such, new drivers must find a vehicle that can help assuage their fears and, in some cases, even assist them when they're struggling. This means looking for cars with good driver assist functions and standard safety features, including:
Anti-lock brakes
Automatic emergency braking
Pre-collision system
Blind-spot monitoring
Lane-departure warning system
Adaptive cruise control and steering assist
Aside from these, a new or teen driver should look up crash test ratings from the National Highway Traffic Safety Administration (NHTSA) and Insurance Institute for Highway Safety (IIHS) as well. These ratings tell you how capable a vehicle is of protecting passengers in the event of a crash.
Affordability
Regarding affordability, we aren't just talking about the Manufacturer's Suggested Retail Price or MSRP. You'll want a car that has excellent fuel economy, as well as a car that requires minimal maintenance and repairs. While buying a car can cost you a considerable sum upfront, you also have to remember the amount of money you'll be shelling out month-to-month to cover gas, oil, and repairs.
If you want to be economical, consider buying a car that runs on electric power. While they tend to cost more upfront, they cost less to drive and maintain in the long run.
Insurability
First-time buyers and teen drivers are more likely to be charged higher insurance premiums. Look for a car that lowers your risk of injury, damage, and/or theft to offset the cost. Look for features such as advanced safety features, anti-theft features, and GPS recovery systems.
Our Top 10 Best Cars For New Drivers
Now that you know what to look for check out our top 10 best cars for new drivers:
1. Honda Civic
We've said it many times before. The Honda Civic is known as one of the most reliable cars of all time. Its fuel economy estimates are among some of the best globally, and it requires little to no maintenance within the first ten years or so.
Aside from reliability, the Honda Civic is also a versatile vehicle, coming in several trim options and a sedan and hatchback version.  
2. Toyota Camry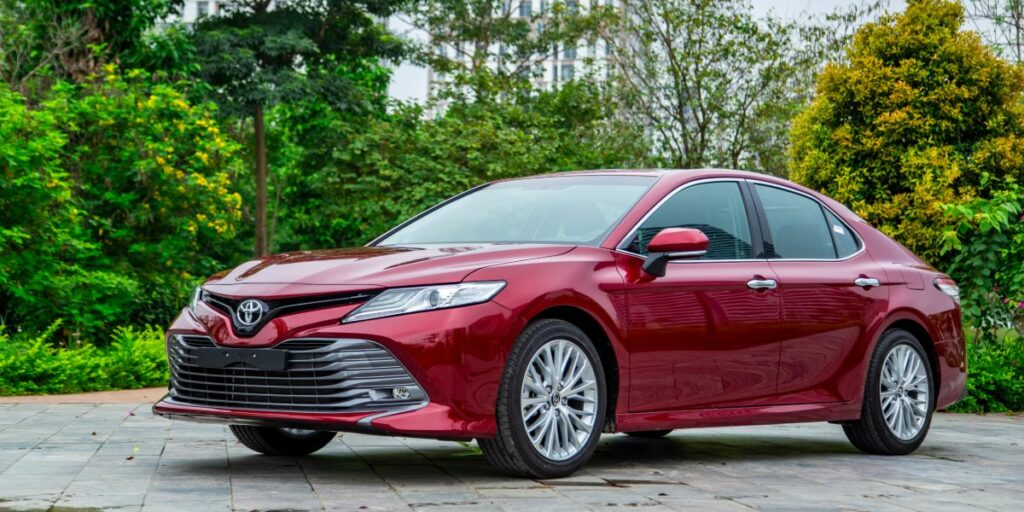 Another contender for the most reliable vehicle of all time, the Toyota Camry provides a good balance of fuel efficiency, affordability, and ease of use.
If you're buying brand new, you'll be impressed with the 2021 Camry's range of comfort and safety features, from electric power steering and a tilt & telescopic steering wheel to lane keeping assistance, adaptive cruise control, and automatic high-beam headlights. 
3. Mazda 3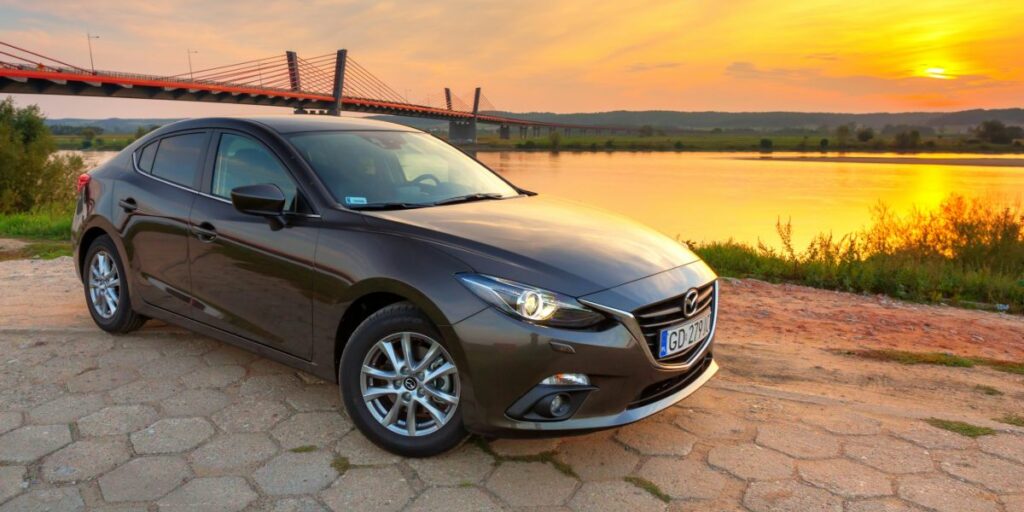 The Mazda 3 won the top spot on Consumer Reports' list of the best cars for teens under $20,000. To make the list, cars had to have electronic stability control, strong reliability ratings, good crash test ratings, and reasonable insurance claim rates.
Like the Civic, this reliable vehicle comes in sedan and hatchback versions. Standard safety features include forward collision warning and automatic emergency braking.
4. Toyota Corolla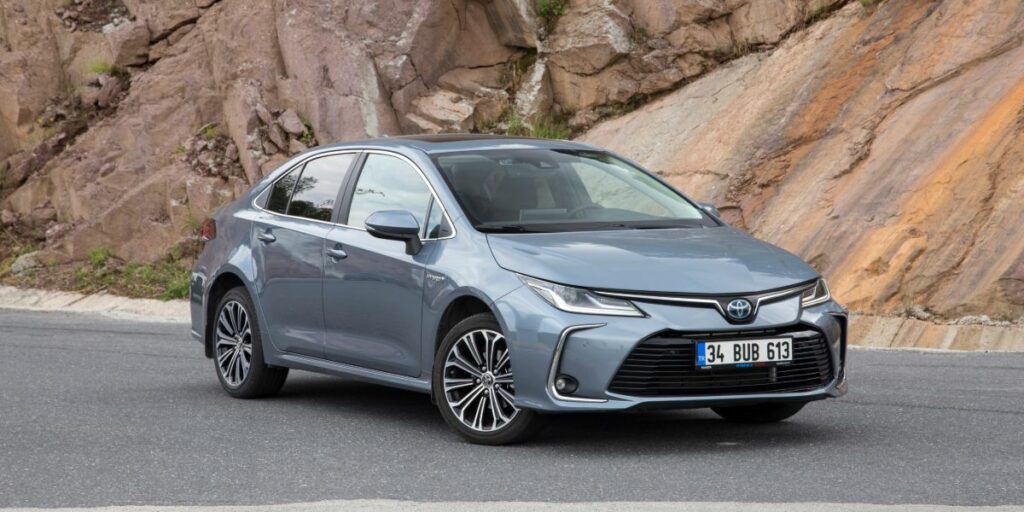 While not as popular among today's teens, the Toyota Corolla still stands as the most sold car on the planet. It's such a reliable car that it's not unusual to spot older models still up and running like brand new vehicles.
If you want something new, though, the 2020 Toyota Corolla is a worthy investment. The LE trim level with the Convenience Package comes with all sorts of neat safety features, including hill-start assist, lane-departure warning, and traffic-sign recognition.
5. Volkswagen Jetta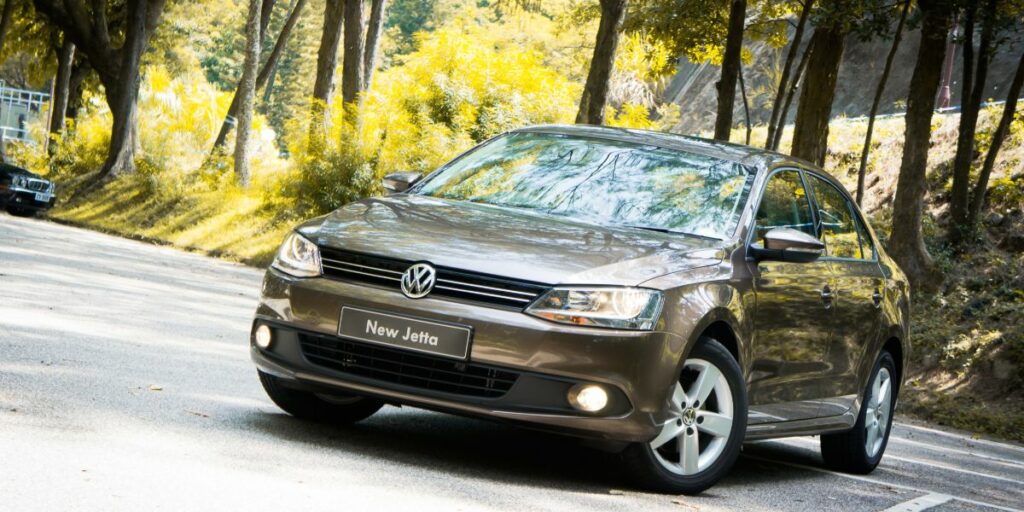 The Jetta is an all-rounder type of vehicle, capable of tackling various roads and driving conditions. This, plus its easy road handling, decent mileage, and affordable price, make it an excellent option for new drivers.
And despite recalls on 2016, 2017, and 2018 models for fire risk, older and newer models have gotten favourable ratings from both the NTSA and the IIHS. 
6. Honda Fit DX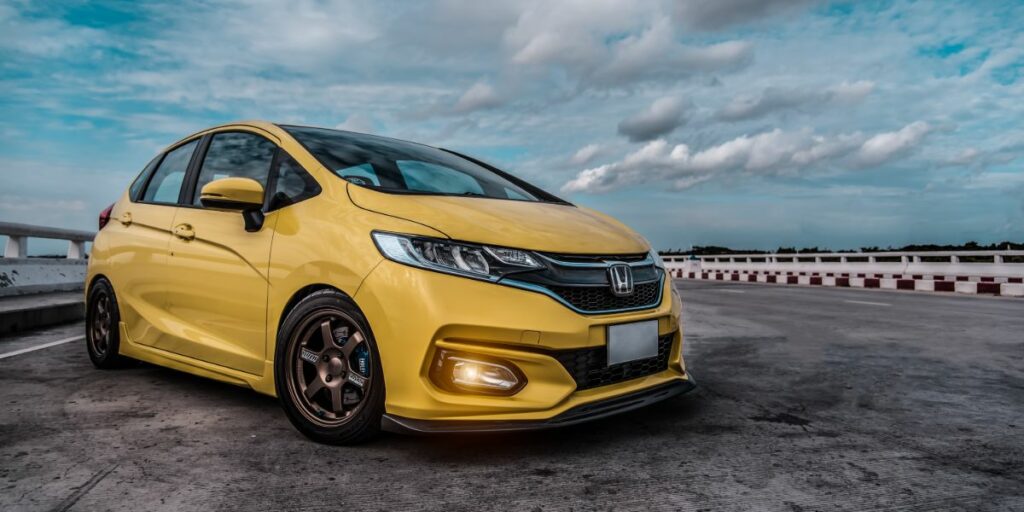 If you're the type who prefers stick shifts over automatics, the Honda Fit DX might be for you. It's easy to drive, doesn't break the bank, and has plenty of room in its spacious cabin – even for a subcompact.
Aside from coming with all the standard features for safety, the Fit also has an Eco Assist system that helps drivers significantly cut down on their fuel costs. 
7. Chevrolet Cruze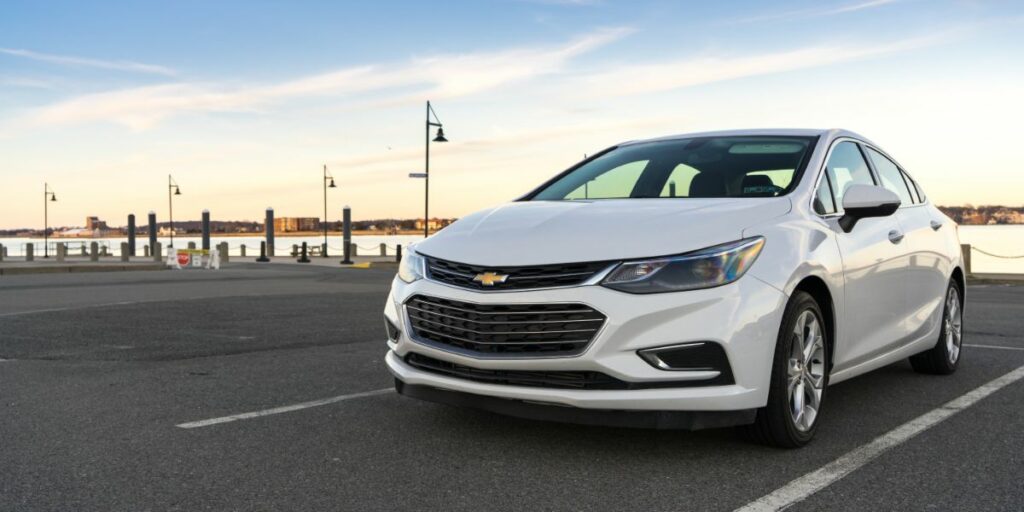 The Chevy Cruze is a handsome vehicle with ample space and impressive mileage for those who want to arrive in style.
But that's just the tip of the iceberg. Like many Chevrolet-made vehicles, the Cruze is a perfect fit for anxious parents of teen drivers. This is because, from 2017 onwards, all Chevy Cruzes have come with Teen Driver Technology. This built-in system lets parents monitor their kids' driving activity remotely and set speed warnings, and even limit the car's maximum speed. 
8. Nissan Altima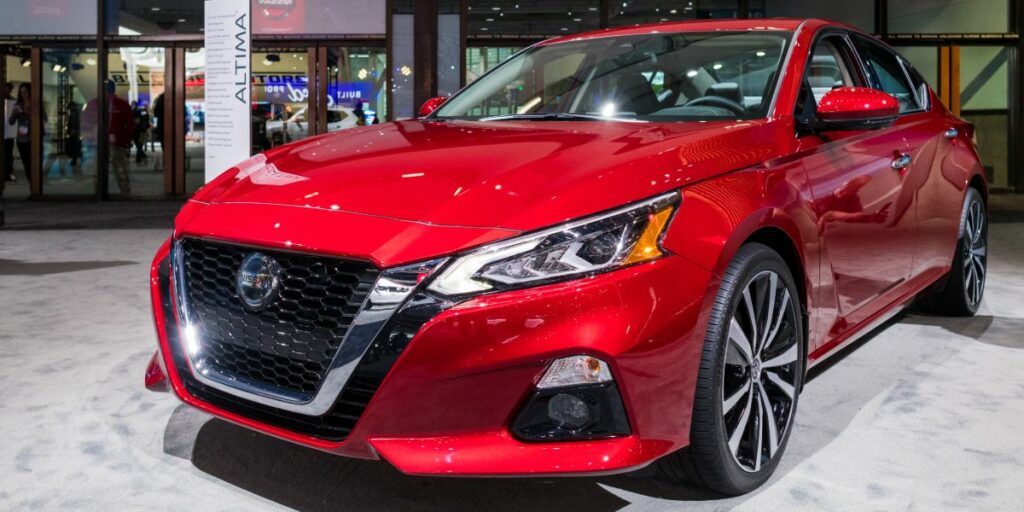 The Nissan Altima won U.S. News' 2021 Best New Cars for Teens award. For the award, the publication looked at factors like crash test ratings, driver assist features, and reliability ratings.
Not only does the Altima come with a slew of standard and available safety features, but it also has a 360-degree camera and a NissanConnect tool, which operates similarly to Chevy's Teen Driver Tech.
Safety aside, the Altima also offers excellent mileage, sprightly handling, and a comfortable cabin.
9. Ford Edge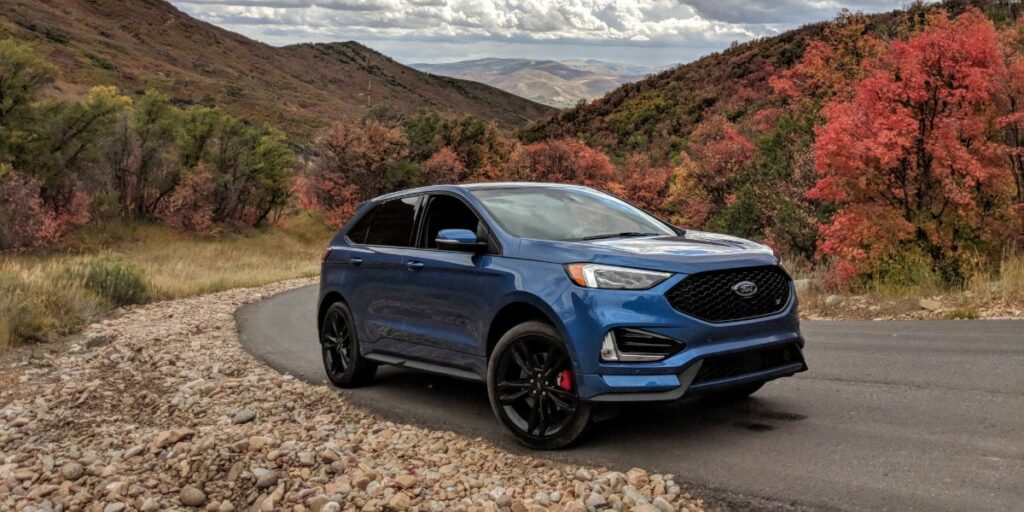 If you've read our list of the best cars for dogs, you'll know that we're big fans of the Ford Edge. The midsize crossover SUV is spacious thanks to its flat-fold rear seat, boasts excellent crash test ratings, and handles all sorts of terrain and driving conditions, including snow.
If you get the 2022 Edge, you can also opt for Ford's Co-Pilot360 Technology, an advanced driver-assist system that works to keep new drivers safe in various situations. 
10. Hyundai Elantra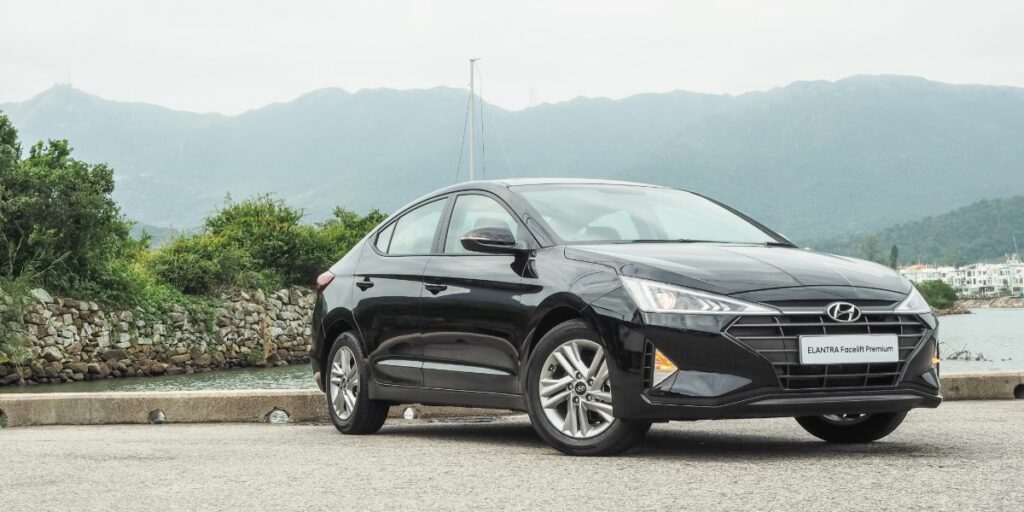 The Hyundai Elantra is more than just a svelte sedan. Instead, it's one of the most affordable cars out there – meaning it's an excellent option for cash-strapped beginner drivers.
But despite its low starting price, the Elantra doesn't skimp on safety features. An inexperienced driver can rest easy knowing they have forward collision assistance, lane departure alerts, and a range of other driver assist systems. To top it all off, the Elantra drives amazingly as well, with a sports car-like feel that you won't find in other cars in its price range. 
Conclusion
For first time drivers looking for a new car, reliability, safety, and affordability should be your top priority. Thankfully, there are plenty of vehicles that combine all three factors and more. We hope that you can narrow down your options and get one step closer to finding your first car with this list.