Small Compact Cars: Our Favorite Models In 2021
If you're in the market for a new or a used car, it's important to read helpful guides like ours and understand the different types of vehicles available for your needs. For example, if you don't have much space for a larger vehicle, such as an SUV or pick-up truck, then this list is perfect for you. In this article, we're looking at our top 13 small compact cars that will fit your needs, budget, and parking garage!
What To Look For In A Compact Car?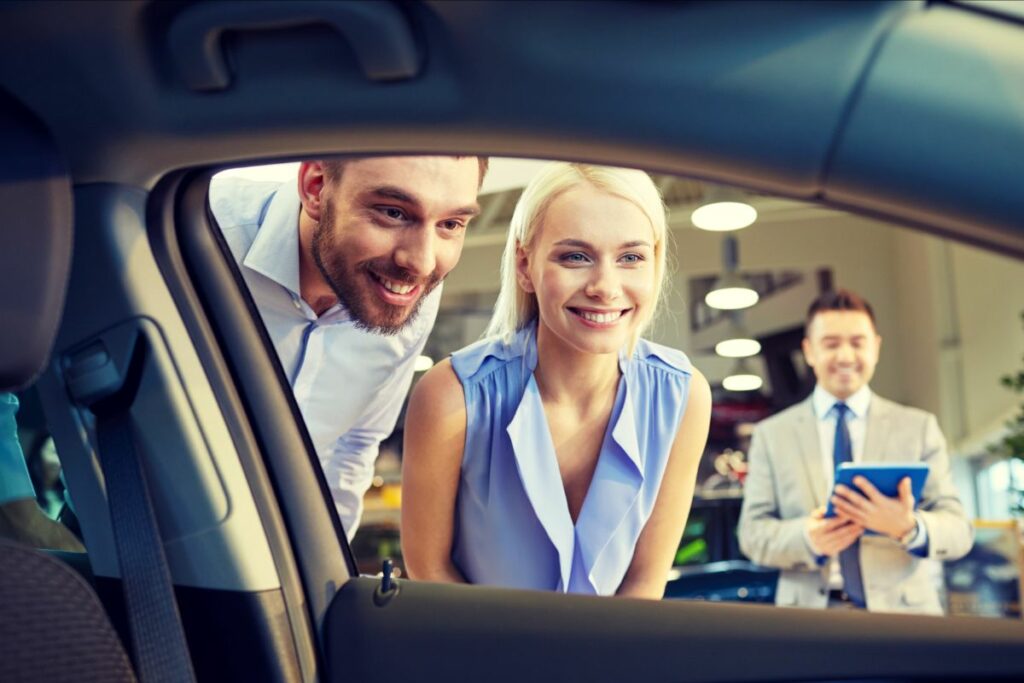 According to Car and Driver, the term "compact car" describes a class of North American vehicles that are no bigger than a mid-size car and no smaller than a subcompact. In Europe, it is equivalent to the British small family car or C-Segment.
If you're looking for an exact metric, the US Environmental Protection Agency (EPA) states that a compact car should have a combined passenger and cargo interior volume of 100 to 109 cubic feet and should comfortably seat up to four passengers.
With that in mind, there are several factors to consider when comparing compact cars.
Subcompact Vs. Compact
If you're on the hunt for a small, space-saving vehicle, you might want to weigh the pros and cons of subcompact and compact cars. They're pretty similar – both vehicle classes are characterized by small-cylinder engines, minimal cargo space, taller roofs, four to five-passenger seating, and sporty handling.
However, subcompacts have a combined passenger and cargo interior volume of just 85-99 cubic feet and far less spacious trunks than their older sibling. On the other hand, subcompacts are a tad more affordable than compacts.
Fuel Efficiency
A fuel-efficient car is a practical car. And the better the mileage, the more you can save throughout the year. But while excellent fuel economy is often associated with smaller, lighter vehicles, this isn't necessarily the case for every single compact car out on the market. Always do your research before making a final decision. And if you're buying a used car, always check the odometer reading to avoid rollbacks and misinformation about the car's efficiency and mileage – odometer fraud is a major issue among used cars!
Tip: According to Consumer Reports, transmission can affect a car's fuel economy rating. The wider the range of gears, the more likely a vehicle is to be fuel-efficient. Plus, cars with manual transmission are more likely to save you fuel and money versus cars with automatic transmission.
Of course, if you're concerned about saving money and minimizing your carbon footprint, you can also opt for a hybrid model. Albeit initially more expensive than a car with standard equipment, driving a hybrid can result in long-term savings.
Comfort
Due to their size and limited cabin space, compact cars aren't always the most comfortable. When testing out a car, you should always check whether you feel comfortable inside, both from the driver's seat and passenger's seats. Test all the seats by stretching out your legs and making sure you have ample room to move around.
And don't forget to test door width and height. You want to make sure you can get in and out of your car without too much effort. If you find yourself repeatedly banging your head on the door frame, you may need to consider a bigger car.
Cargo Space
If you've ever struggled to pack for a holiday, lug all your kids' soccer equipment, or even just fit all your groceries in the trunk, you'll know the hassles of having limited trunk space. If you need a ton of cargo space, you're better off with a compact sedan with a larger trunk or a hatchback with seats that can fold down. Look out for cars with high ceilings and wide openings – this makes packing a lot easier.
Price
When it comes to pricing, compact cars have a pretty good range, going for anywhere between $15,000 to $45,000 in Canada. There's something for everyone – it's just a matter of knowing how much you can afford. When calculating your target price range, make sure to factor in down payment, interest, and dealer fees.
Best Small Compact Cars
Here are our top 13 picks for the best small compact cars available today:
1. Chevrolet Cruze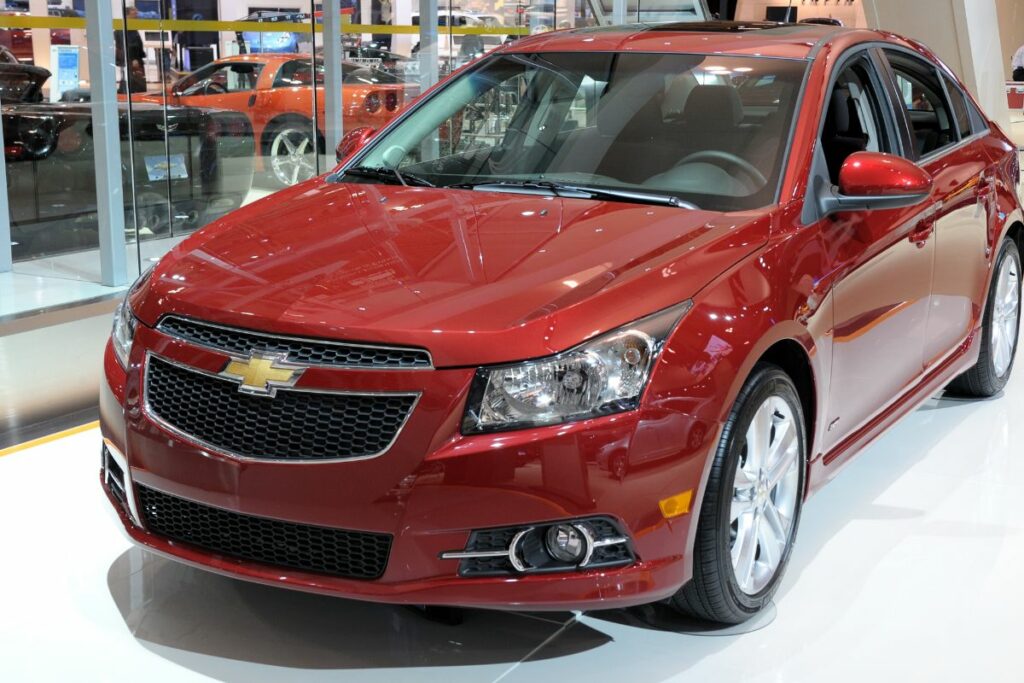 Available as a 4-door sedan or a hatchback, the Chevrolet Cruze is a practical choice for buyers on a budget.
Not only does the Chevrolet Cruze boast a fuel-efficient petrol engine, but it also comes in an even more affordable diesel alternative. On top of this, you get decent cargo space, even for compact segment standards, as well as a high-tech infotainment system you won't see on most entry-level compacts.
2. Toyota Prius
The Prius might have become the butt of a billion car jokes since it came out in the early 2000s. It still stands as one of the most economical compact hatchbacks of the early 21st century.
It may not be the best-looking or the fastest car on the road, as the first mass-produced hybrid, the Prius, paved the way for the hybrid and electric motor vehicles that came after it.
Oh, and it's really quiet too!
3. Toyota Corolla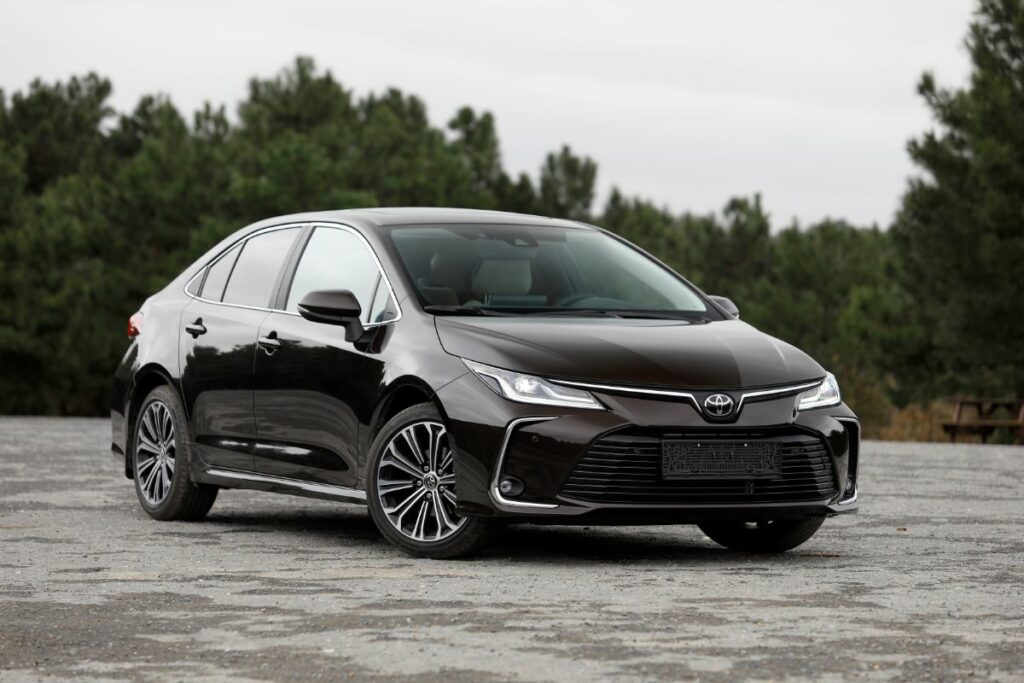 The Toyota Corolla is one of the most popular, best-selling, and reliable cars of all time. This is thanks to its affordable retail price, user-friendliness, and longevity.
It doesn't have the aggressive styling of sportier models, nor does it have a particularly spacious trunk. But that shouldn't be an issue if what you're after is an affordable sedan that can get you from point A to point B in the most efficient way.
4. Honda Insight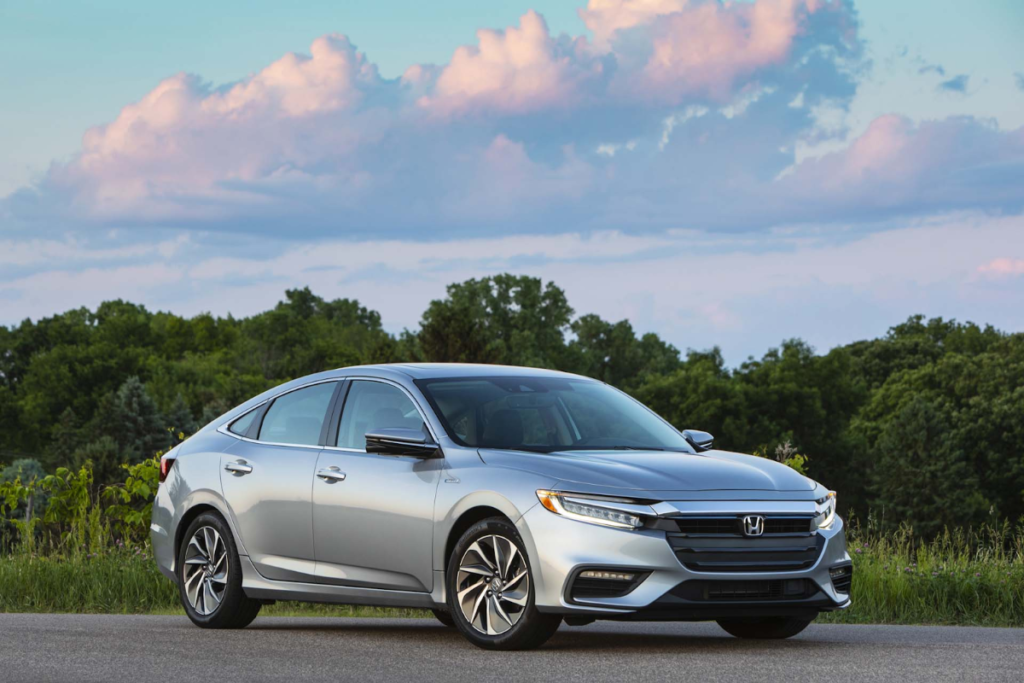 Like the Prius, this hybrid compact gets excellent mileage. It's also got a wealthy helping of standard active safety technology, plus a quiet cabin – excellent for those who value comfort and safety over speed.
5. Honda Civic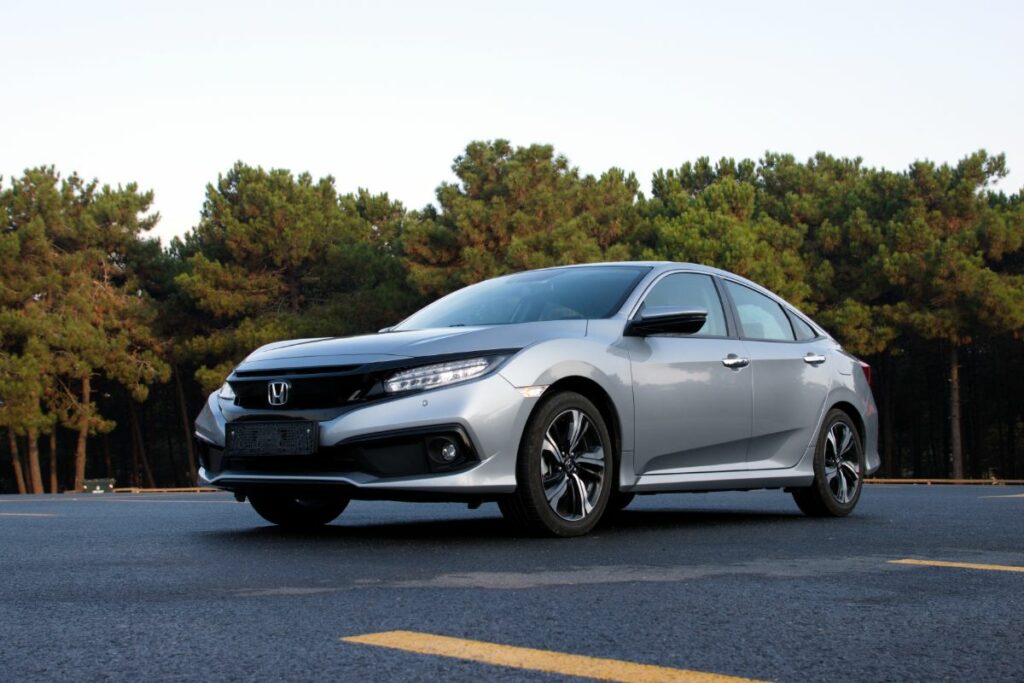 The Honda Civic has long been one of the top-selling cars in Canada. Boasting excellent fuel economy, spacious seating, the Civic is a comfortable ride with a classic body style. The ever-reliable Civic sedan has everything you could want from a small car and more!
6. Ford Focus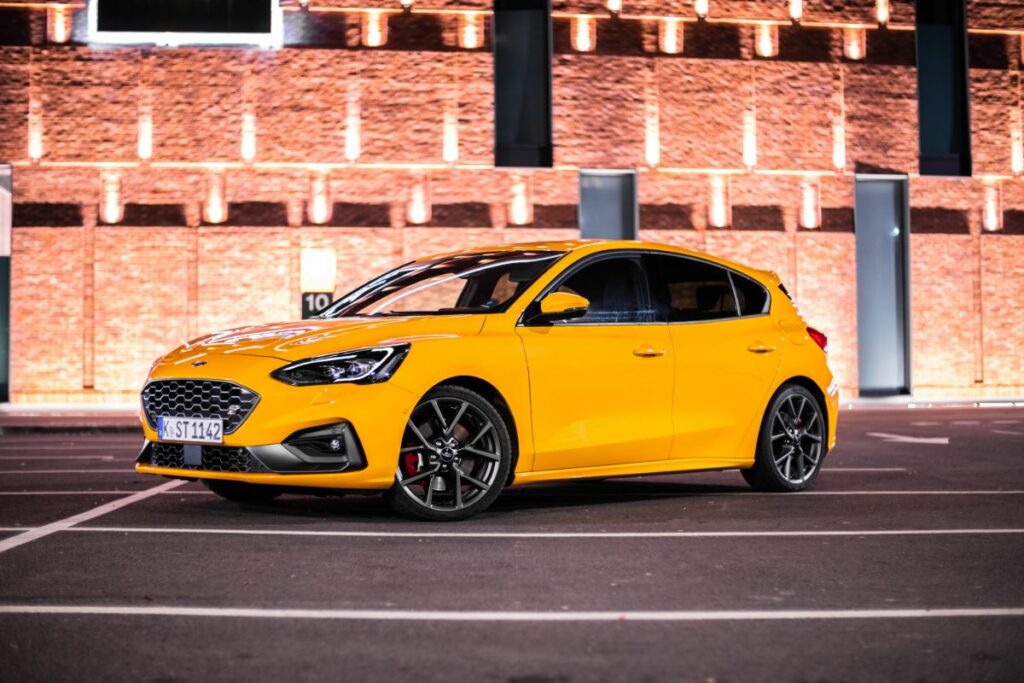 Combining sprightly steering, a powerful engine, minimal noise, lots of room for any driver and passenger, and decent trunk space, the Ford Focus is a sporty hatchback that has all the makings of a daily-use family car.
So if you're a super dad with the heart of an adventurer, the Ford Focus makes for a great companion.
7. Mazda3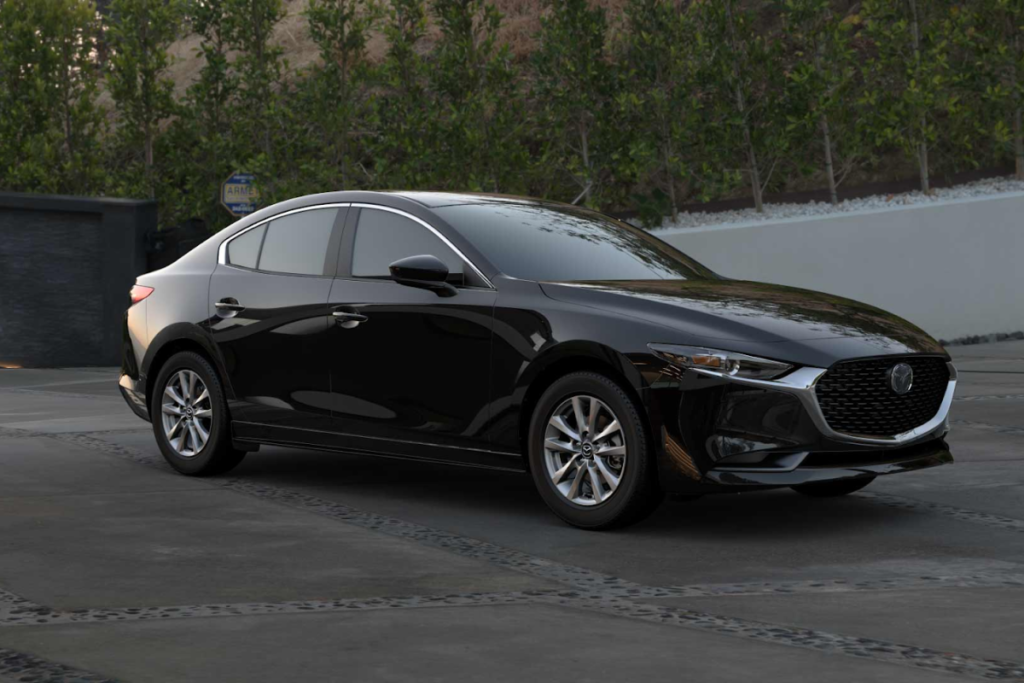 Forbes included the Mazda3 in its list of the best compact cars for 2021. And it's easy to see why – dubbed by Forbes as "the enthusiast's choice," the 2021 Mazda3 base model is a stylish and sporty compact with premium interiors and a powerful 2.0-Litre engine.
8. Hyundai Accent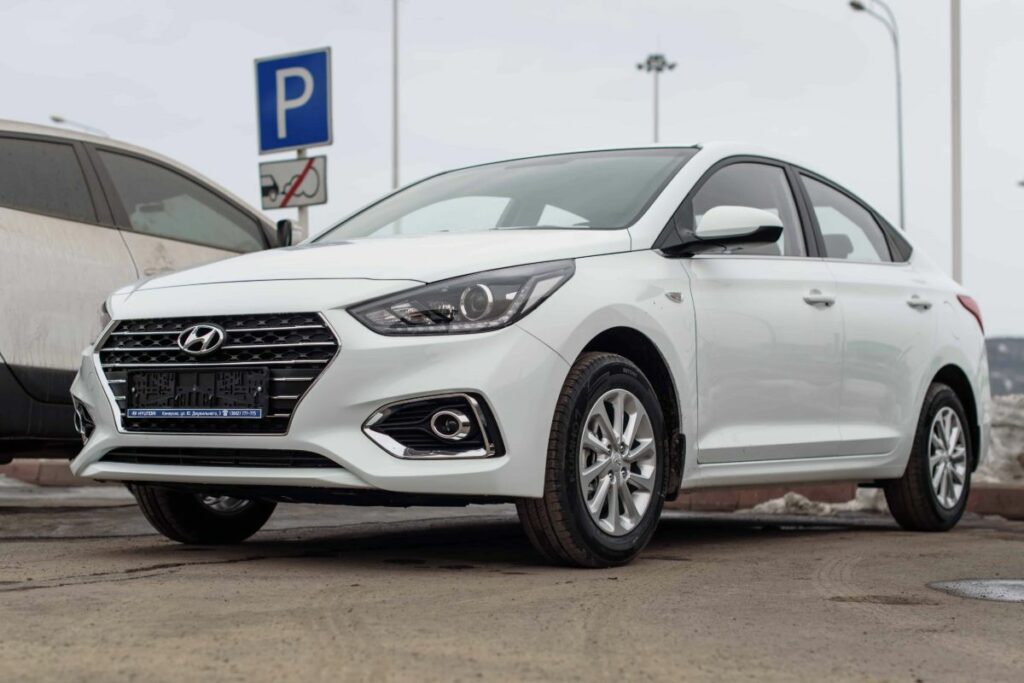 Sure, it doesn't rank high on average fuel economy ratings, but it sure is an incredible, zippy machine.
Edmunds describes the Accent as a surprisingly "nimble" performer, albeit one with "vague steering." In other words, it's not the most powerful compact sedan on the market. But most people looking at compact cars aren't doing so for the power anyway.
Instead, the Accent shines in areas that matter most for its target market, with an attainable sticker price, lots of legroom, and a quiet ride.
If you're looking for reasons NOT to buy an Accent, we'll give you two: the cabin, especially in the rear, isn't the most comfortable despite all the space. Getting in and out can be a bit finicky too.
9. Hyundai Elantra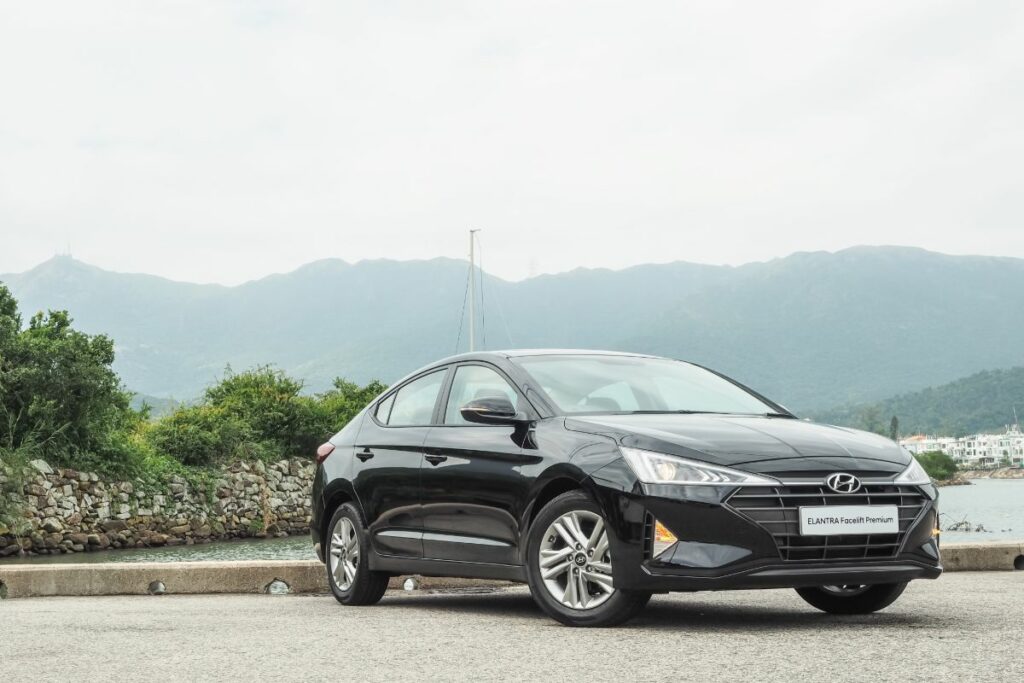 With impeccable handling and a powerful hybrid model that can match up to most fuel-burners, the Elantra is a solid choice for every need. However, if you don't have much space in your parking garage, you may struggle with the Elantra. It's one of the larger compact cars out there.
10. Nissan Versa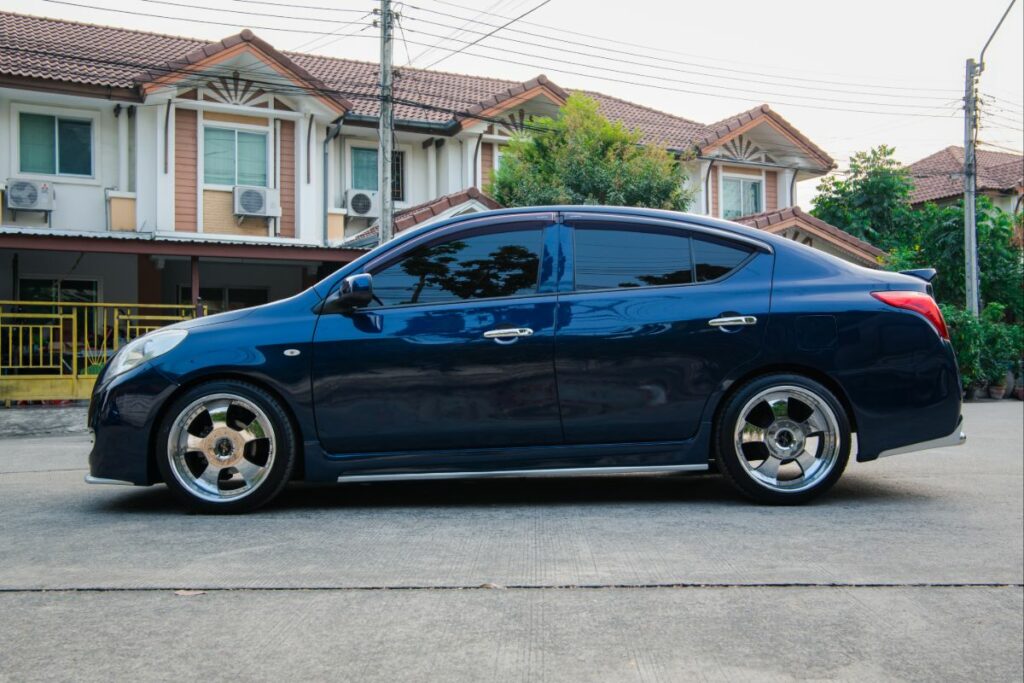 The all-new 2021 Nissan Versa is an affordable compact car that comes with CVT (continuously variable transmission) that rakes in good mileage.
Run by a 122-hp four-cylinder FWD engine, it certainly doesn't have the most power in its segment. As a result, it's a bit slow on highways.
However, it's still a bang for your buck deal, especially when considering the significant improvements Nissan made to its interiors.
11. Kia Forte5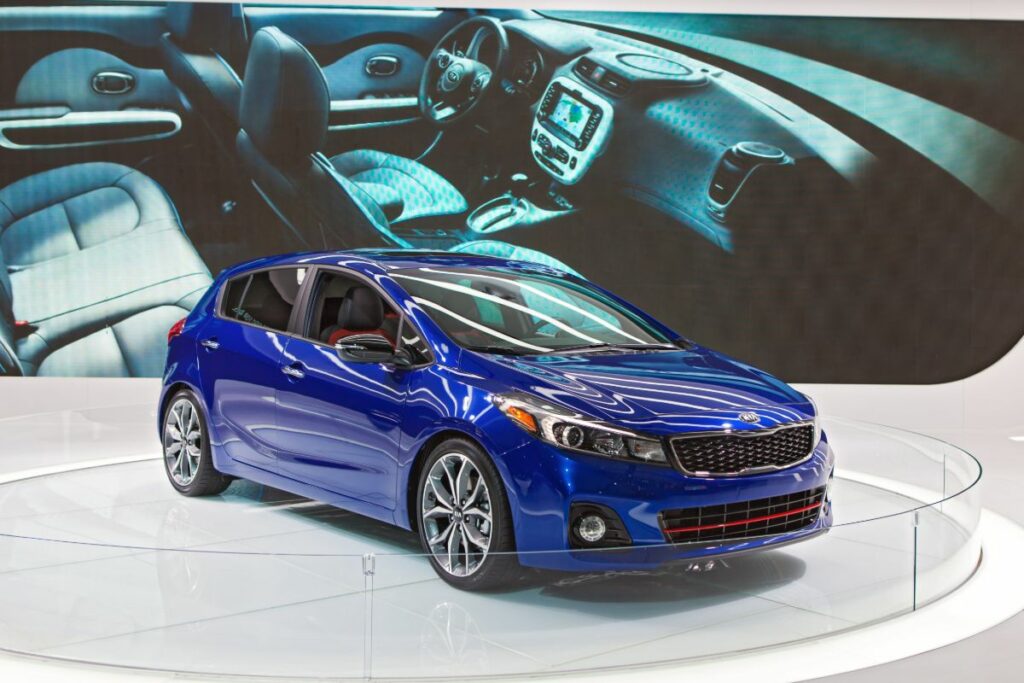 This Kia's forte (excuse the pun) is packing many great features into a moderately priced compact sedan, from the 147-HP Turbocharged 1.4 litre 4-cylinder engine to the CVT transmission generous list of standard features available in the base model.
Autoguide called it "a mighty fine small car."
12. Volkswagen Jetta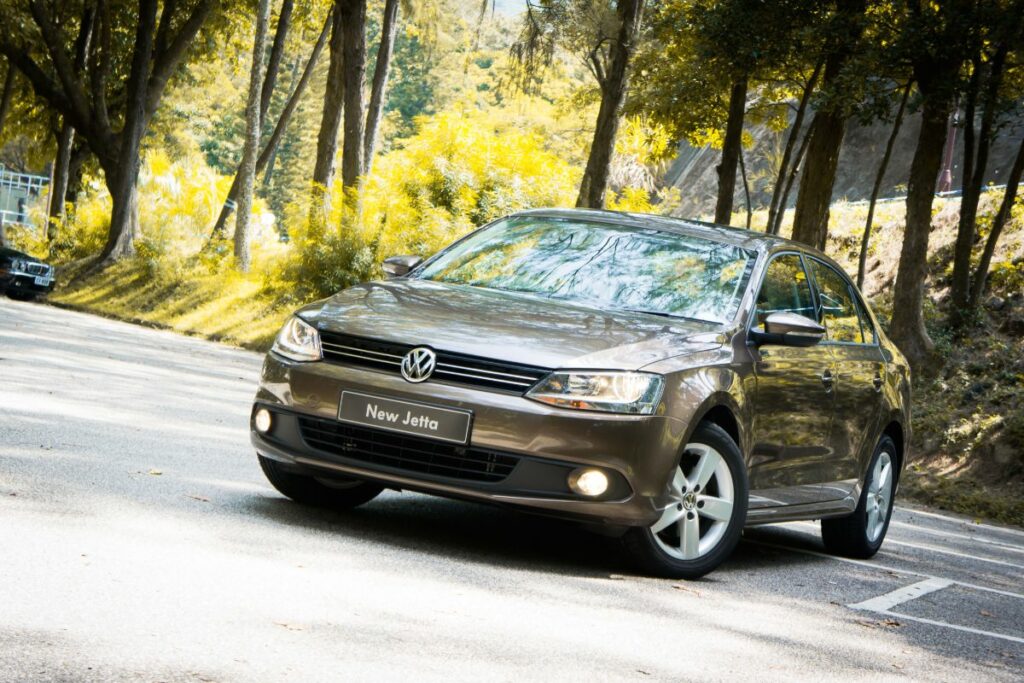 If you're looking for a luxury vehicle without breaking the bank, consider the Volkswagen Jetta. The compact sedan offers a smooth and quiet ride, all from the comfort of a roomy, premium-like five-seater cabin.
One notable downside: the latest model is the 2019 version, so infotainment and safety systems won't be super new.
13. Volkswagen Golf
Don't be fooled by its old-school look and limited trim level options; the Volkswagen Golf still stands as one of the best vehicles in the small-car segment.
While it may not have the most excellent real-world fuel economy (it's decent to good at best) or the most high-tech infotainment system, it does make up for it with superb handling, a smooth ride, and lots of storage space.
Conclusion
There are many different factors to consider when deciding which compact car is right for you, from affordability to fuel economy to cabin and cargo space.
Whether you're looking for a brand new or used compact car, you can find thousands of options on our website.