Alongside pickup trucks, SUVs account for the majority of new and used car sales in recent years. It's easy to see why – SUVs typically offer more cargo space, seating capacity, and all-around versatility than smaller sedans and hatchbacks. As bigger, taller vehicles, SUVs tend to have high car safety ratings. And when it comes to towing a boat or an RV, most modern SUVs are more than capable.
But finding the best towing SUV boils down to a myriad of factors, from the SUV's tow rating to the weight of your trailer. In this guide, we discuss everything you need to know before buying an SUV for towing, as well as our top towing SUVs that are available in 2021.
6 Questions To Consider When Choosing An SUV for Towing
Not all SUVs are made the same. Before purchasing a vehicle for towing, consider the following:
Do You Want A 4-Wheel Drive Or All-Wheel Drive?
AWD and 4WD function in very similar ways. When additional traction is needed, such as traversing slick and muddy trails, these systems send power to all four wheels. However, AWD is more of an automatic system that engages without driver input. Meanwhile, 4WD is a system that the driver must engage with the push of a button or a lever.
Typically, AWD works well for light off-roading and can capably handle most weather conditions. 4WD, on the other hand, is best for pulling heavy loads and doing so over more complicated terrain.
AWD can be found as a standard feature in most crossovers and SUVs, while 4WD is more commonly found on pickup trucks. However, some heavy-duty SUVs will provide a 4WD option.
What's In A Tow Package?
A tow package is a set of features and equipment that make towing heavy loads easier and safer. Some vehicles come with a factory tow package, which features the tow vehicle, a trailer hitch, wiring systems for trailer lights, and even additional equipment like transmission coolers, which helps the vehicle cope with the stress of towing.
You can purchase a non-towing trim then install an aftermarket kit later on. But you will need to do some meticulous research on things like compatible hitches and wiring harnesses. You'll also have to upgrade your suspension – most factory packages include rear suspension – and you'll most likely have to add cooling kits to your engine.
What Is Towing Capacity? Is It The Same As Payload Capacity?
Towing capacity is a number that indicates how much weight an SUV or truck can pull. Payload capacity means how much a truck can safely carry on its bed.
Another number to take note of is the GVWR or Gross Vehicle Weight Rating. This indicates the total weight of a vehicle or trailer when loaded. This includes the vehicle or trailer's curb weight (the weight minus the load) and the load itself (cargo and passengers).
What Are The Average Trailer Weights?
All vehicles have a maximum towing capacity. Before buying one for towing, you'll need to familiarize yourself with trailer weights first.
Most light trailers carrying small watercraft, all-terrain vehicles, and motorbikes will weigh about 1,000 to 1,500 pounds. However, if you're carrying something like a small fishing boat (e.g. a bass boat or a dinghy), your trailer would weigh about 2,000 to 3,000 pounds.
Medium trailers carrying 18-foot camping trailers will weigh up to 4,000 pounds, while two-horse trailers can go up to 5,000. Finally, heavy trailers can haul up to 7,000 to 9,000 pounds.
Do You Need Tall Tires?
Bigger wheels will give your vehicle more ground clearance, which in turn will keep the underbody of your vehicle (and your trailer) from hitting big rocks. Taller tires are also easier to maneuver over big obstacles. However, if you're looking to go bigger, you have to be careful not to go overboard. If you get wheels and tires that are too big for your current setup, your vehicle's performance may suffer.
When considering taller tires, you also have to think about tire load ratings or the maximum weight tires are rated to carry. Always make sure to check the ratings on your stock tires and always keep the tire pressure at the recommended number.
12 Best SUVs With High Towing Capacities
Ready to pick out a hauler? Here are our top picks for the best SUVs for towing in 2021:
1. Jeep Grand Wagoneer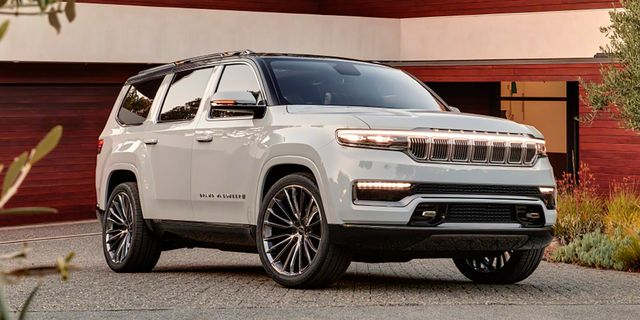 We're big fans of the Jeep. We've even named the Jeep Grand Cherokee and the Wrangler as two of the best cars for camping. The former is also an excellent option for towing, as you'll see in our following writeup.
So, what sets the 2022 Grand Wagoneer apart from its siblings?
Luxury. It features a well-appointed cabin (customizable ambient lights, anyone?), a long list of high-tech infotainment, and incredible driver-assist features. Toss in its powerful 471-hp V8 engine, standard four-wheel drive, and nearly 10,000-pound towing capability, and you have yourself a beast of a hauler wrapped in a sleek and plushy package.
Maximum towing capacity: Up to 10,000 pounds of towing capacity
Pros:
Tons of infotainment and standard features for driver assistance
Huge towing capacity
Cons:
Not the best fuel economy
Expensive
2. Jeep Grand Cherokee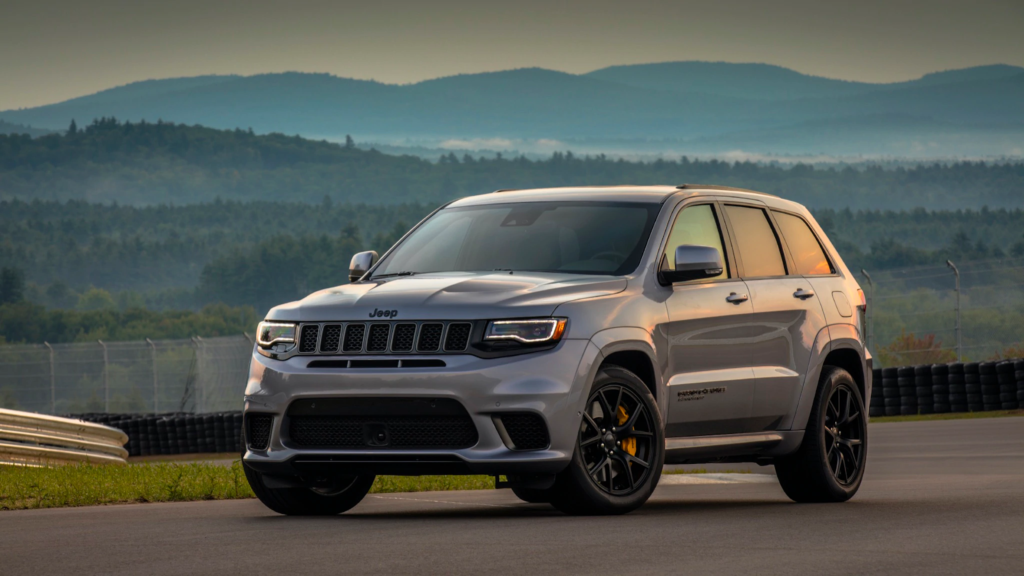 The Jeep Grand Cherokee has long been known for its off-road handling and premium interiors. It comes with a standard V6 engine, but you can opt for a V8 version if you want more power.
Apart from the engine, Jeep also offers a myriad of trim levels for this top-rated vehicle. As Car and Driver put it, there is a Grand Cherokee "for every taste and budget." So in a way, the Grand Cherokee lets you enjoy much of what makes the Wagoneer so great, but for a fraction of the cost!
Maximum towing capacity: Up to 7,200 pounds
Pros:
Highly-rated off-road capabilities
Multiple engine and trim level options
Cons:
Limited cargo space compared to other similar-sized SUVs
Safety score could be higher
3. Porsche Cayenne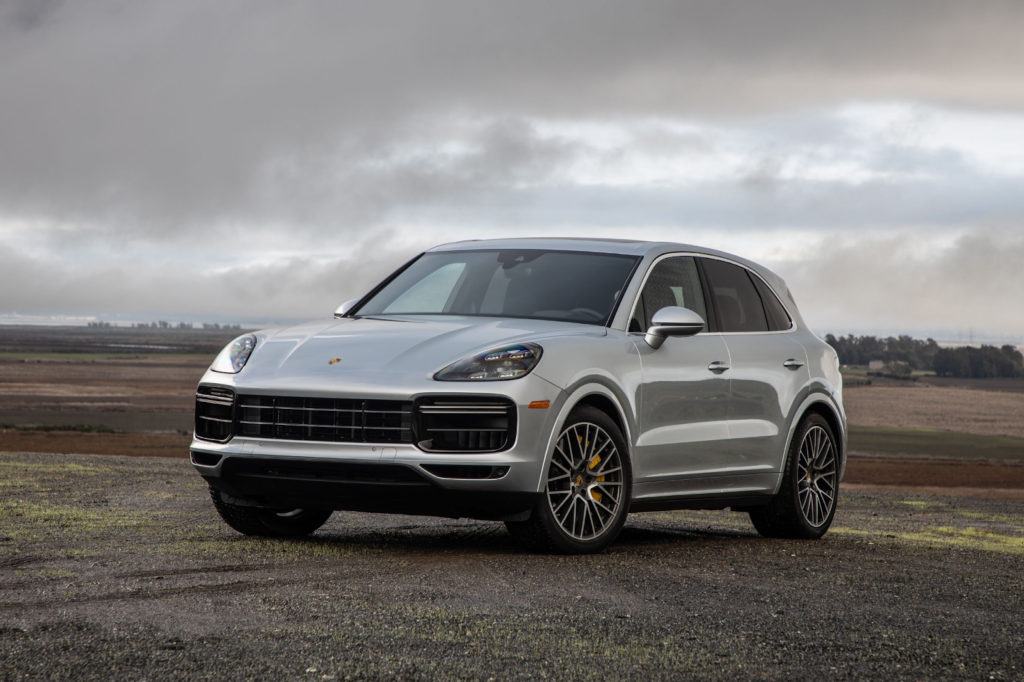 The Porsche Cayenne is another luxury SUV that deftly merges utility with comfort. It boasts the incredible power, and athletic handling Porsche is known for, plus an impressive towing capacity that you don't often see in luxury crossovers.
The Cayenne comes in a range of trim level options, including the Cayenne S Hybrid model, which offers slightly better mileage than the other versions.
Maximum towing capacity: Up to 7,700 pounds
Pros:
Sports car-like handling
Beautiful interiors
Above-average towing capacity
Cons:
It has not been fully crash-tested by the NHTSA
Smaller-than-average cargo space
4. GMC Yukon XL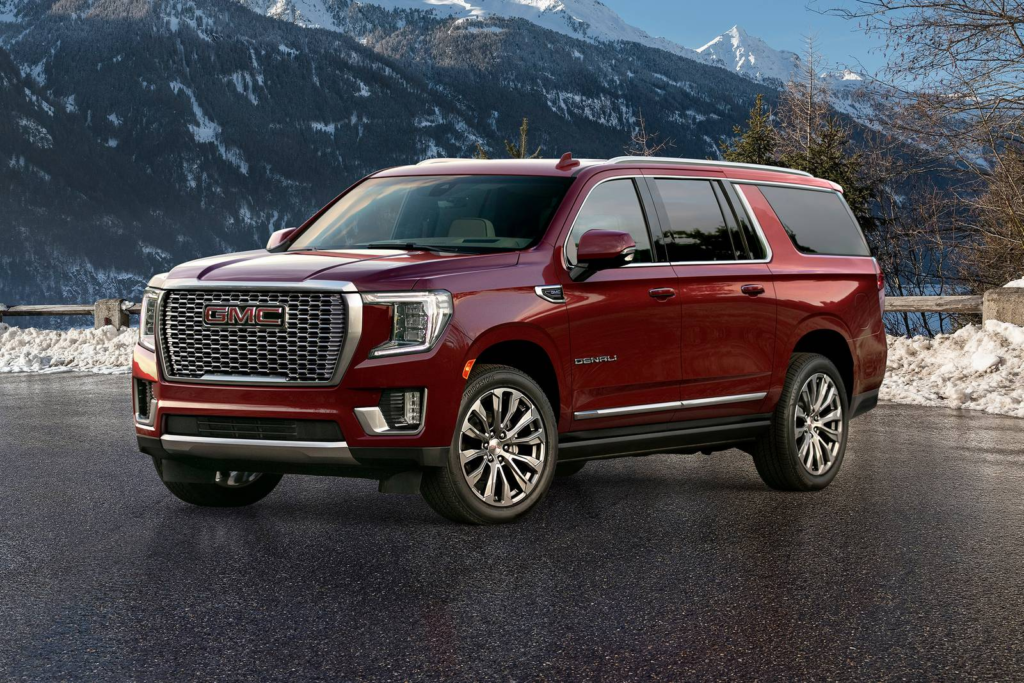 The GMC Yukon XL is a massive, three-row hauler that can fit the entire family, the dog, and all the camping essentials while towing up to 8,400 pounds behind.
It's got impressive interiors (with premium hand-stitched leather seats in the Denali) and great infotainment features, so you and your loved ones can get comfy on your road trip. And with a variety of engine options – two V8s and a turbo-diesel inline-six – towing is not a problem for the Yukon XL.
Maximum towing capacity: Up to 8,400 pounds
Pros:
Spacious cabin and trunk
Great engine options
Impressive towing capacity
Cons:
Fuel economy could be better
Not much of an upgrade from the significantly cheaper Chevy Tahoe
5. Lincoln Navigator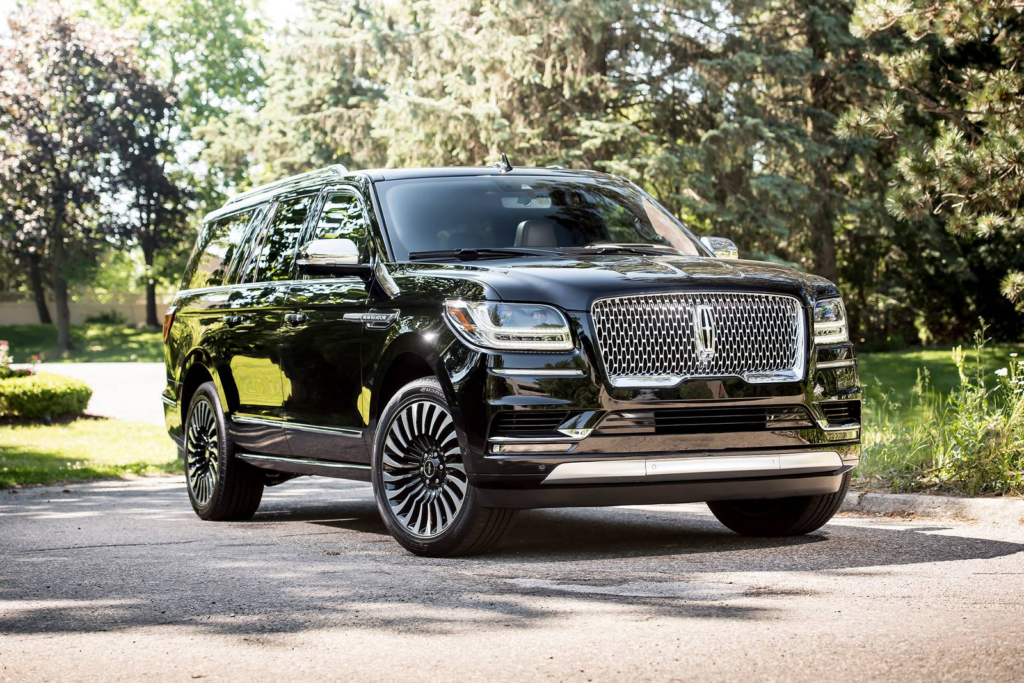 Lincoln's flagship SUV, the Navigator, is a luxury hauler that's as powerful as it is pretty. Like the GMC Yukon, this big boy is fitted with premium interiors and an admirable infotainment system. It also boasts a twin-turbocharged V6 engine and hauling capabilities of up to 8,700 pounds. So, if you want to roll up to the campsite in style, the Navigator is the SUV for you.
Maximum towing capacity: Up to 8,700 pounds
Pros:
Luxurious interiors
Excellent towing power
Stylish inside and out
Cons:
Similar SUVs will sell for much cheaper
Its hulking body can be hard to maneuver in tight spots
Gas guzzler
6. Ford Expedition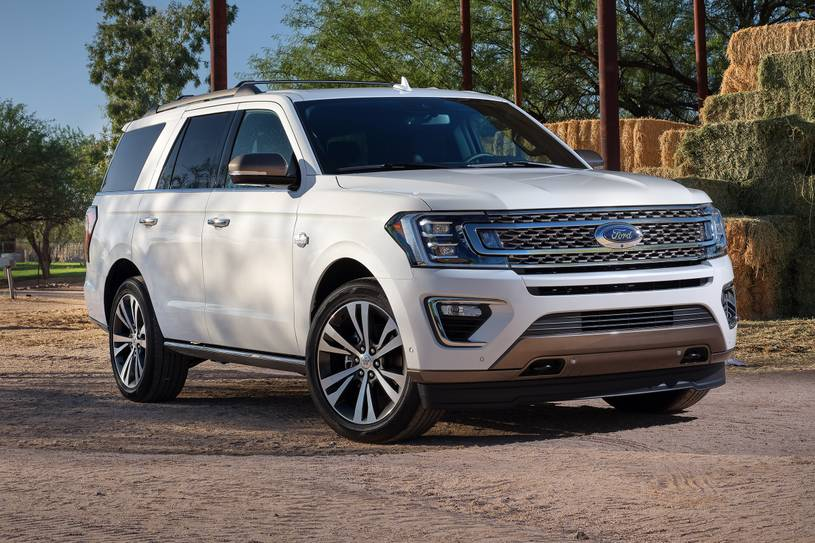 Forbes named the Expedition the number one SUV for towing in 2021. It can pull a whopping 9,300 pounds of cargo, besting a whole range of full-size SUVs and pickup trucks. If that's not enough to impress you, the Expedition also boasts a cavernous cabin that can comfortably seat eight passengers and an assortment of driver-assist features.
Maximum towing capacity: Up to 9,300 pounds
Pros:
Spacious cabin
Truck-like towing capacity
Smooth riding experience
Cons:
It does not offer punchy or agile handling
Unluxurious interiors
Top trim level options can be rather pricey
7. Land Rover Discovery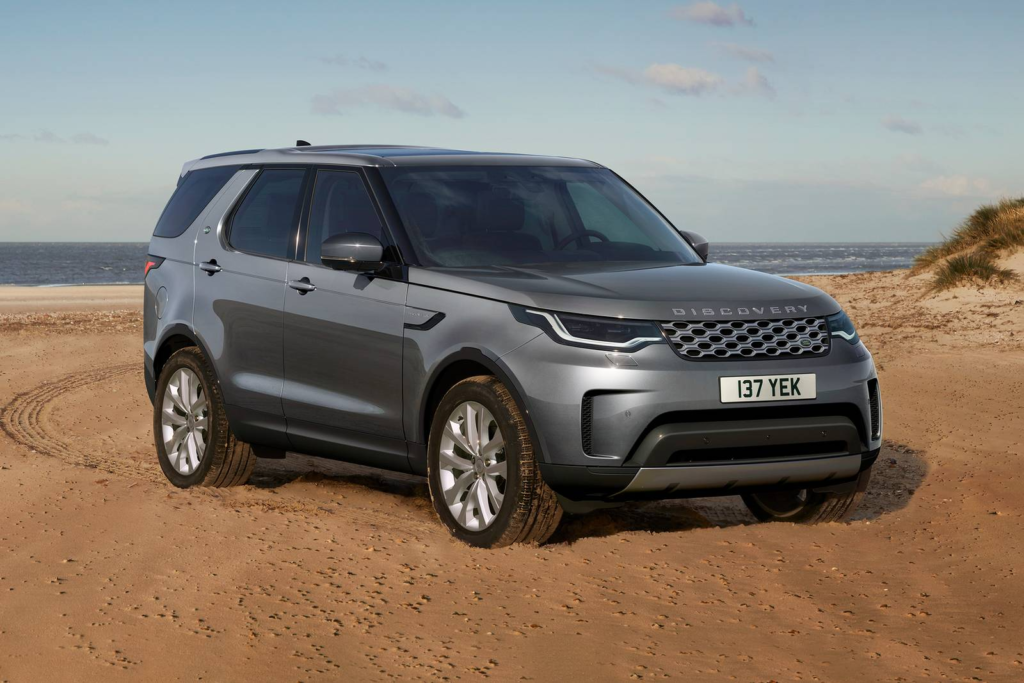 This three-row SUV can pull a maximum of 8,200 pounds thanks to its turbocharged inline-six engine. Aside from its hauling prowess, the Land Rover Discovery is a competent vehicle for off-roading romps. Though this Land Rover offers three-row seating, the third row is a bit cramped for adults. But, all in all, the Land Rover Discovery offers a comfortable ride in its well-appointed cabin.
Maximum towing capacity: Up to 8,200 pounds
Pros:
Smooth on-road capability
Capable of tackling off-road situations
Cons:
Fuel economy leaves much to be desired
Infotainment and driver-assist features don't measure up to the competition's
8. Audi Q8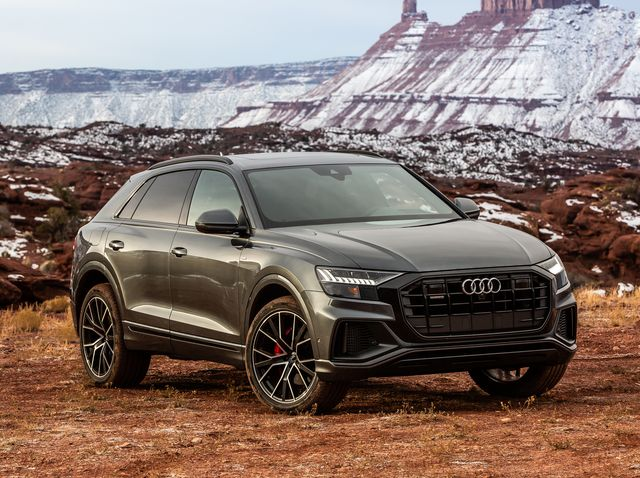 One of the smaller vehicles on our list, the Audi Q8, is a luxury midsize SUV that can haul as much as 7,700 when equipped with the complete towing package. This makes it stand out next to similar midsize SUVs. Plus, it's got the distinct mix of athleticism and luxury that Audi is known and loved for.
Maximum towing capacity: Up to 7,700 pounds
Pros:
Sporty and refined handling
Well-appointed interiors
Cons:
Less cargo and interior space than others on this list
Unergonomic touch screen position
9. BMW X5
Consumer Reports called the X5 "one of the best vehicles we've ever tested." This mid-size luxury utility vehicle comes in several engine options, including a plug-in hybrid version that makes short trips more economical. In addition, it offers a smooth ride with stable handling and a premium cabin decked out from upholstery to infotainment.
Whatever engine option you choose, you'll be able to pull up to 7,200 pounds. It's spacious in the cabin and cargo area as well, so camping trips will always be fun and comfortable.
Maximum towing capacity: Up to 7,200 pounds
Pros:
Tons of driver-assist and infotainment features
Premium interiors
Refined ride
Cons:
10. Mercedes Benz GLE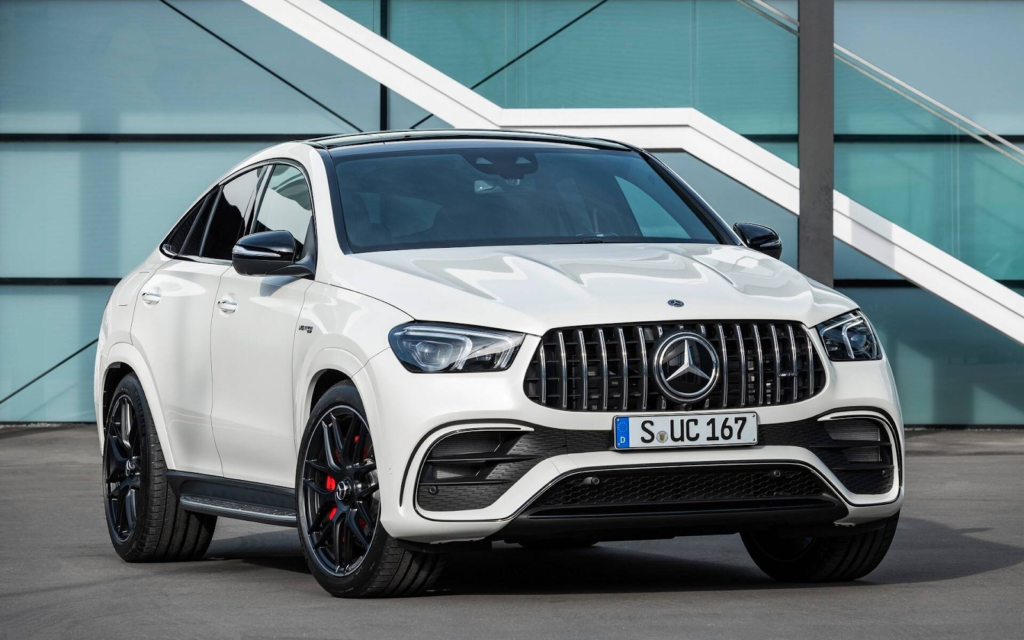 The Mercedes Benz GLE is a mid-size SUV that comes with a multitude of technology features, including the MBUX infotainment system with voice recognition, a touch-sensitive screen, and top-notch driver-assist features. But can it tow? With the complete tow package, the GLE can haul up to 7,700 pounds.
Maximum towing capacity: Up to 7,700 pounds
Pros:
Lots of interesting tech
Plenty of trim level options for all types of needs
Cons:
Not as much seating as others on the list
It doesn't handle as smoothly as competitors
11. Dodge Durango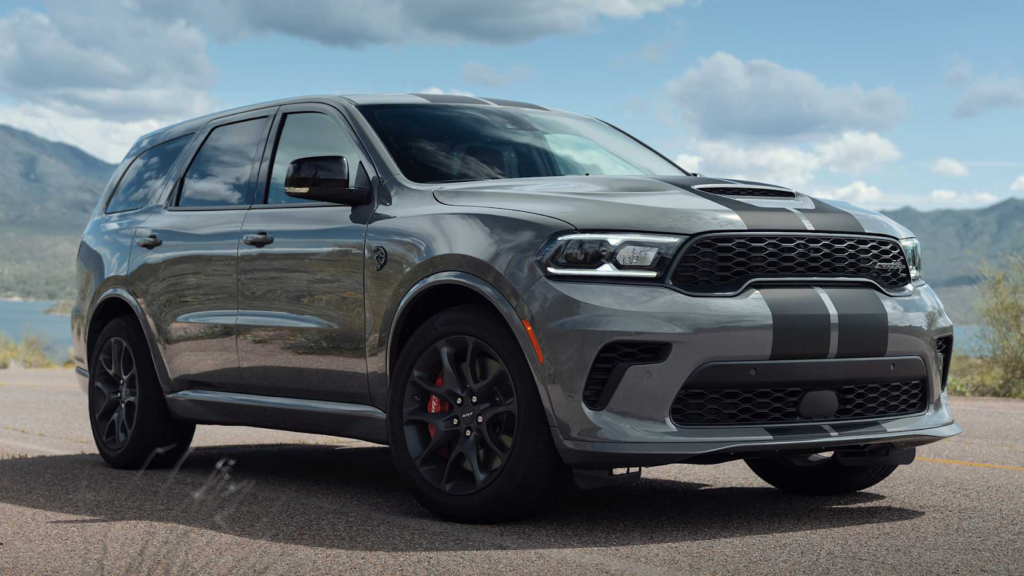 This midsize SUV may not have the latest driver-assist features or luxury cabins of other vehicles in its class. Still, its base model does come with a powerful standard V6 engine (that can be upgraded to a V8) and one of the best infotainment systems, not just in its class but on the entire market. Furthermore, it can comfortably seat up to 7 passengers, plus pull up to 6,200 pounds with the V6 engine and 7,400 pounds with the V8 – perfect for family road trips.
Maximum towing capacity: Up to 7,400 pounds
Pros:
Lots of space for passengers and cargo
Excellent towing capacity
Powerful engine options
Cons:
Poor fuel economy
Doesn't come with many of the standard driver-assist features
12. Lincoln Aviator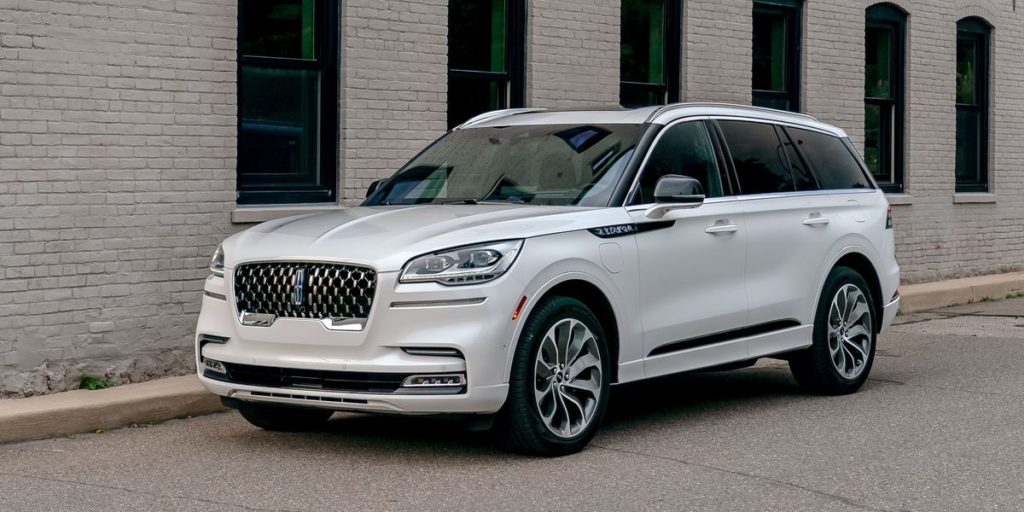 Here's another midsize SUV with great, user-friendly infotainment features. And unlike its more rugged rivals, the Aviator is slick both inside and out. It offers a smooth ride even over some hefty rocks, but the seating (especially in the third row) is a bit small for above-average-sized adults. As a result, the last row works best as an additional cargo area. It's a decent towing machine, though – the Aviator can handle up to 6,700 pounds.
Maximum towing capacity: Up to 6,700 pounds
Pros:
User-friendly infotainment
Smooth ride
Cons:
Hulking size
Small seating
The Bottom Line
SUVs are hugely popular for various reasons – they're more spacious and off-road-ready than a sedan but can still tow huge loads if needed. But not every SUV will be able to handle your towing needs, so it's important to research beforehand and find the SUV that matches your trailer.
If you don't know where to start, this guide should provide you with everything you need to know to kick off your search! And once you're ready to look for your new towing SUV, you can browse through thousands of new and used car listings on our site.