Did you know that when you stop at a red light, the ordinary-looking vehicle beside you might actually be able to withstand AK-47 bullets, and even a few grenades? Armored vehicles are all around you, and you'd never know it due to their discreet armoring. And you might be even more surprised to learn that most of the armored cars in North America – are made in Canada!
The largest privately-held armored vehicle manufacturer in North America is located in Toronto, Ontario. Manufacturing upwards of 500 armored vehicles annually and supplying them to embassies, world governments and even UN operations on a global scale. From a super discreet Toyota Camry, to a VIP stretched and bulletproof Mercedes-Benz G63 or even an APC used by tactical teams all over the world, the model range is quite impressive – and it's all manufactured in Toronto by the world-renowned company, INKAS® Armored Vehicle Manufacturing.
We had an opportunity to interview Arthur Yurovitsky, VP of Business Development at INKAS Armored, asking about popular vehicles they armor, the most expensive cars they armor, and who orders armored vehicles.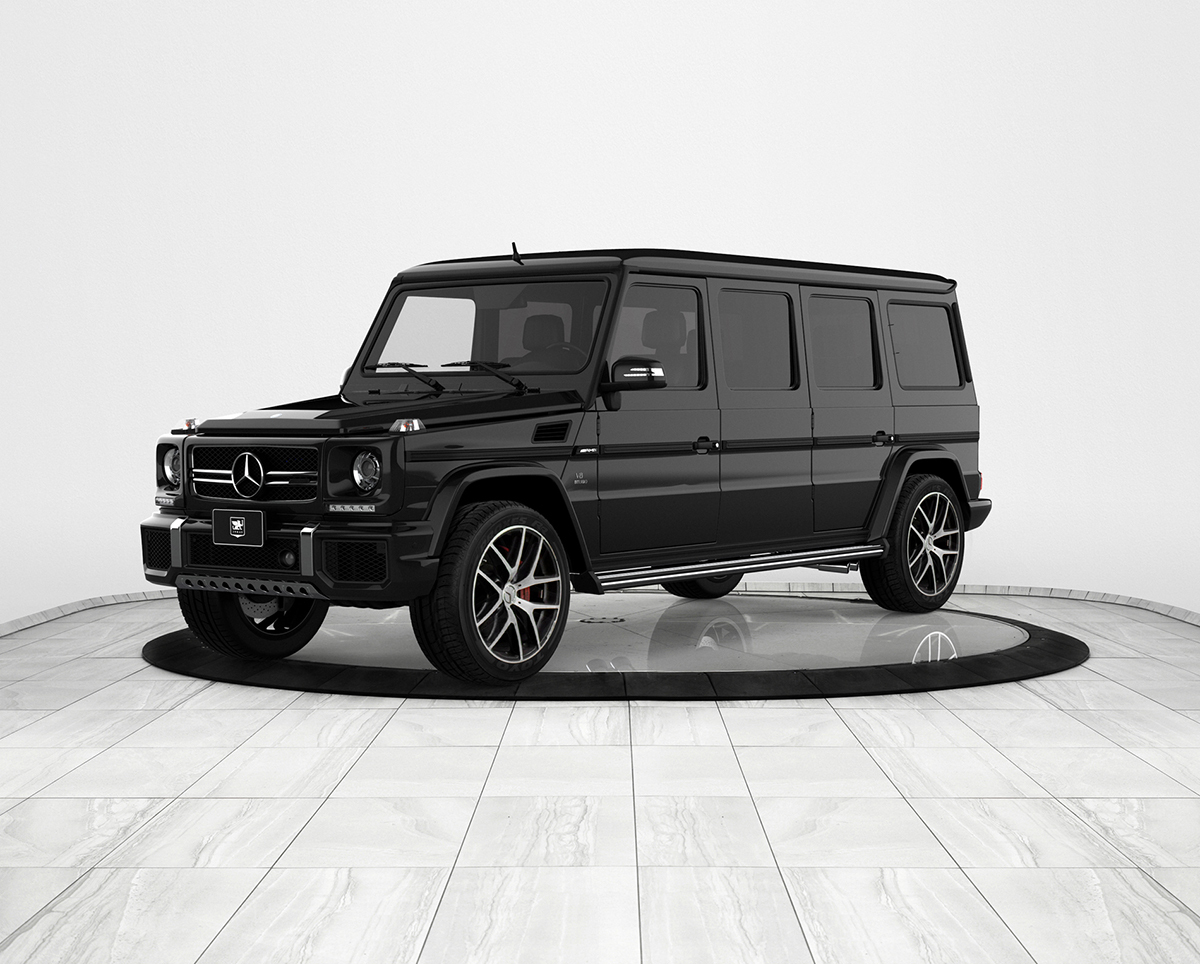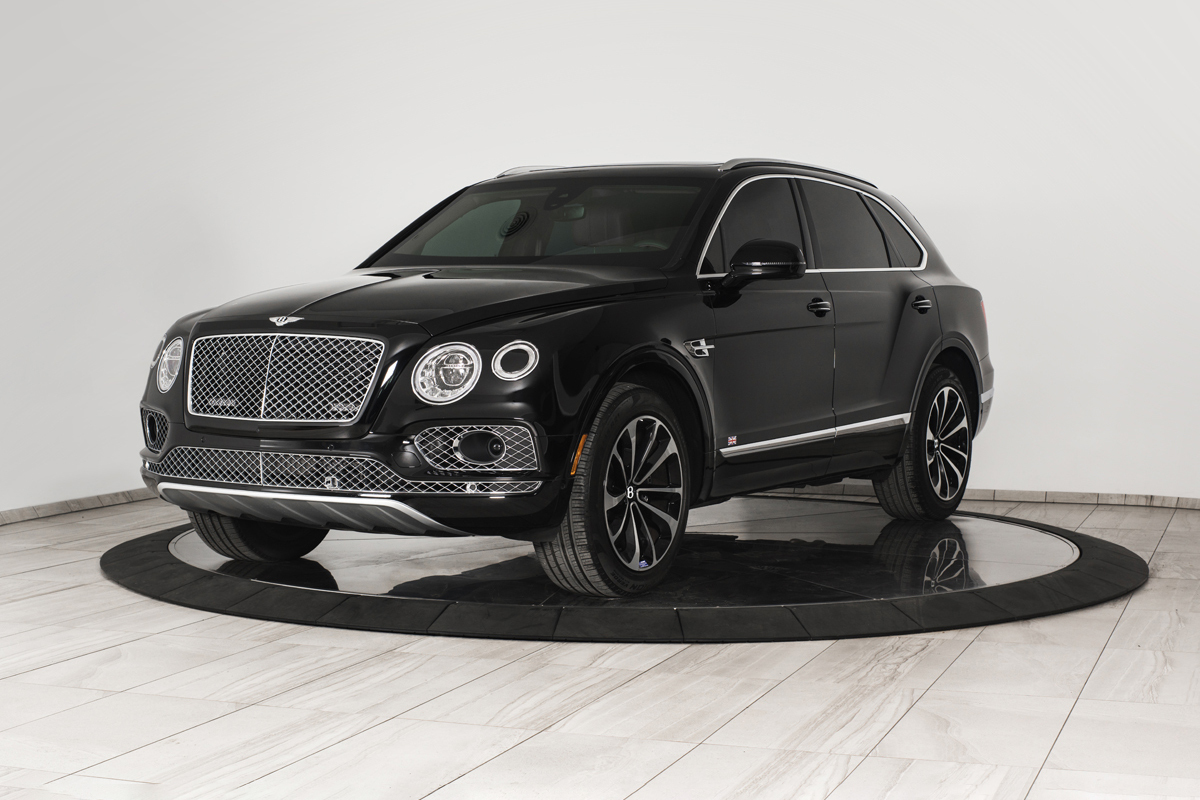 What is the most popular luxury car your customers ask to armor?
Currently, the most in-demand civilian armored vehicle is the Toyota Land Cruiser 300-Series. This SUV has been and still is one of the most popular choices due to its strong platform, outstanding off-road performance, and all over serviceability. Once enhanced with advanced armoring features, it is a top-of-the-line SUV that guarantees safety.
The Toyota Land Cruiser combines outstanding off-road capabilities with luxury features, offering various engine options, trims and technology built into the base vehicle. INKAS further enhances the security of the vehicle's occupants by armoring the car to a level that can withstand up to two hand grenade explosions and ammo from a 7.62mm assault rifle. Customers can add additional options such as siren and intercom systems, heavy-duty wheels, and a fire suppression system to name a few.
Historically, the second most in-demand armored vehicle is the Lexus LX – Lexus' largest and most expensive SUV. Although at the time of this interview, we are amidst a model refresh in anticipation of the forthcoming LX600. While waiting, we have seen tremendous demand for the Cadillac Escalade as well as other newly-refreshed American SUVs such as the Chevrolet Suburban or GMC Yukon.
What is the most expensive armored car INKAS has ever built?
We successfully armored, stretched, and installed a 100% bespoke VIP interior package into a Mercedes-Benz G63 AMG which had a list price of $1,200,000 USD. Apart from being a completely custom build, the vehicle featured various security and luxury features to ensure the safety and comfort of its passengers.
Additionally, INKAS was the first company in the world to build an armored Bentley Bentayga. The Bentley Bentayga SUV features lightweight armoring without compromising comfort and luxury. While adding discreet bulletproof protection without sacrificing outstanding performance is challenging, INKAS managed to execute this flawlessly. The armored Bentyaga "Speed" edition remains the fastest luxury SUV to be enhanced with security features that protect passengers from grenades and assault rifles while being armored to internationally-accepted and laboratory-tested standards.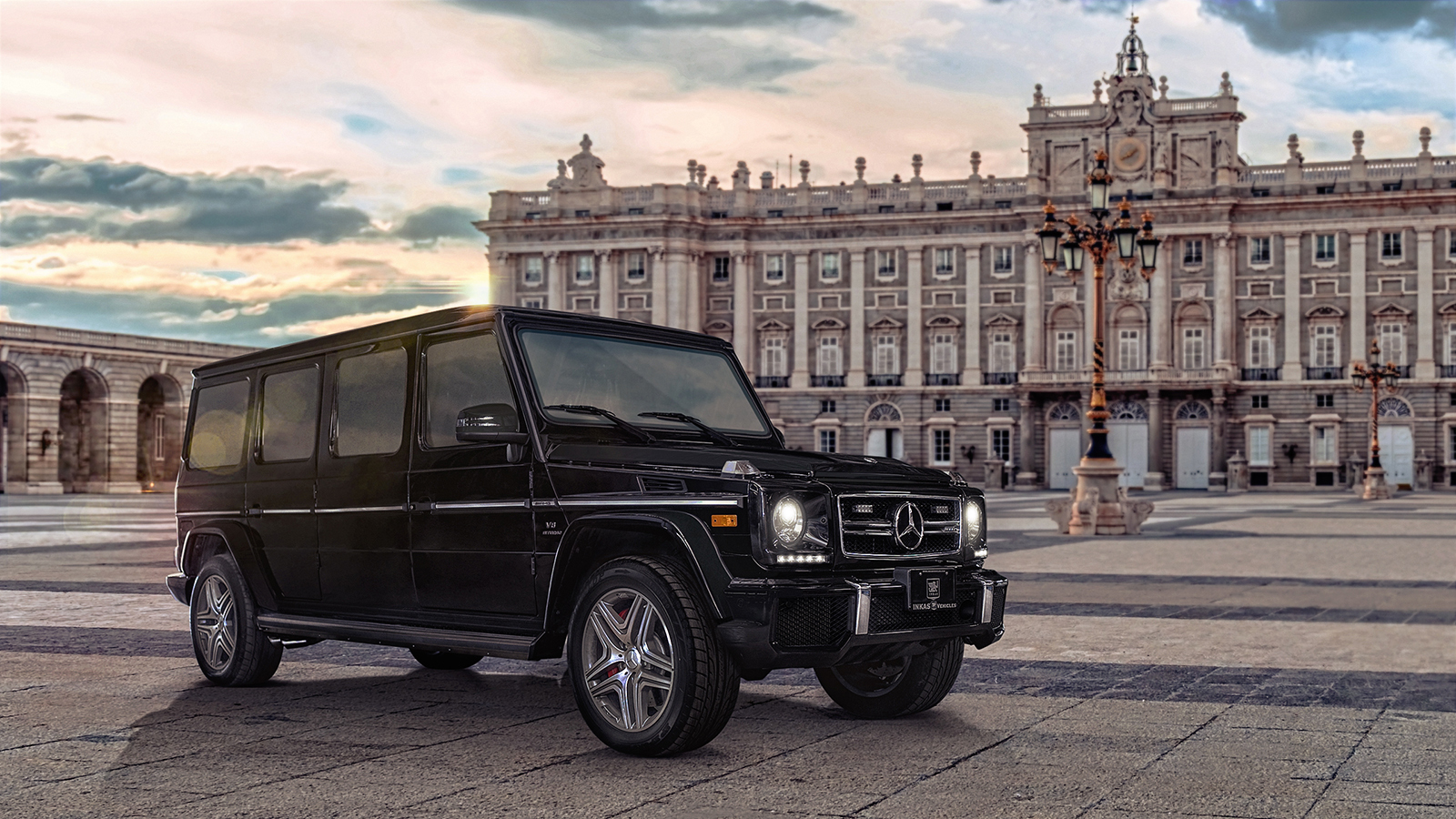 Am I able to buy an armored vehicle from INKAS?
Yes and no. While most Sedans and SUVs armored by INKAS are available for purchase by civilians, most tactical vehicles, such as the INKAS Sentry, INKAS Hudson or INKAS Superior are not and built to order for government and law enforcement clients.
We do however offer the INKAS Sentry "Civilian", which is a civilian-grade version of our armored Sentry APC. It is available to individuals looking for a more tactical, tough-looking exterior, but with a bespoke, private jet-like interior and features behind the doors. Clients can choose the level of armoring they prefer, up to BR6 level armoring which can withstand grenade explosions and assault rifles. The Sentry Civilian provides an upscale experience, while having the ability to withstand off-road terrains and extreme climates.
The interior of the Sentry Civilian features an upscale cabin with premium seating and an entertainment system. The luxury interior has comfortable captain's seats with heating, cooling and massage. Passengers have complete control over the TV, lighting, heating, cooling, and seat position through control panels located in the cabin. The Sentry Civilian is made to order, and clients can choose the interior layout and features that best fit their needs.
Where are your luxury car clients located? Who buys armored vehicles?
We supply North America with a fair share of vehicles every year, however, we receive orders from clients all around the world. INKAS is recognized as a global leader in manufacturing luxury armored vehicles, and we have worked with customers in every continent outside of Antarctica. Our vehicles are available for delivery to almost any country where high-risk individuals are concerned about their safety. Armored vehicles have become a necessity for celebrities, executives, political leaders, and more, as they are common targets for stalkers, paparazzi, and even worse, terrorism. Armored vehicles provide critical protection for individuals who are either in the public eye or at risk due to the nature of their work.