How Much is My Car Worth?
When selling your vehicle, you'll want to know how much it's worth, so you get the best deal.
We're here to help you figure out how to determine what your vehicle is worth. We'll give you some useful tools and help you understand what factors affect your car's value.
How Values are Calculated
To calculate your car's value, you have to supply details about your vehicle, including the condition, age, make and model, and mileage.
Factors That Affect Your Car's Worth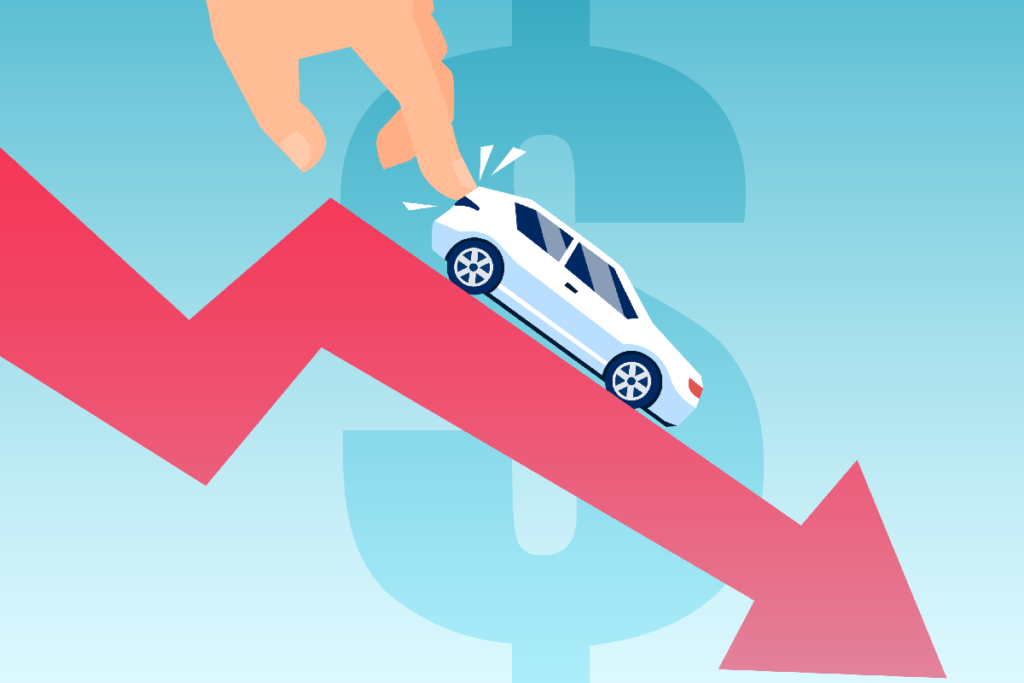 When selling your used car, some critical factors will determine how much your vehicle is worth reselling. Let's look at some of these crucial criteria.
Mileage
Your car's mileage will play a significant role in determining the value of your vehicle. The more miles your vehicle has on the engine, the less money it will be worth.
More miles means more wear and tear. Your vehicle's engine is full of parts that wear down with use. When buyers see a car with high mileage, they may consider the long list of things that will soon need replacing or may break.
Most customers will pass over a vehicle with too many miles unless you're offering a low price tag to reflect the heavy use.
Condition
The condition of the vehicle will also play a role in the final value of your car. Customers are less likely - if at all - to purchase a car with cosmetic damage.
A few scratches in the paint or a slight ding in the door might not hurt your car's value. But those few small defects can change your car's description from excellent to average or good.
Unfortunately, the condition of your vehicle is a subjective topic that can be challenging to label correctly.
A vehicle in excellent condition should be accident-free, with no visible physical damage inside or out, with all components properly functioning.
Vehicles with rust spots, chipped, scratched, or faded paint, dents, damaged or dirty interior (including carpets, seats, radio, instrument panel, and lights) will classify as less than excellent. You won't get as much money for it.
Location
Where you live can also affect your car's value. Some vehicles will have a higher demand, with other cars not having any interest in your area.
Family sedans are always a valuable commodity that can sell well, no matter where you live. A convertible may be challenging to sell in a cold climate in the middle of winter. But a piece of cake to get rid of in warmer coastal climates.
Sports cars, expensive luxury vehicles, and custom vehicles may lose value or be challenging to sell in small towns or low-income areas.
SUVs and 4x4 trucks sell best in places where they get a lot of snow or rain.
Add-ons
When you buy a fully-loaded vehicle from a car lot, you see these extra comforts added to your price tag. But trying to sell a used vehicle with all the trimmings, you don't always get the value back for these features that you paid.
Features that help catch a higher sales price are diesel engines, panoramic moon roofs, all-wheel drive, and automatic transmissions (also includes dual-clutch and continuously variable transmissions).
However, vehicles that lack essential features can drive your bottom line down. Vehicles without door locks, power windows, or air conditioning are worth less than cars with these features.
For the most part, customizing your vehicle can seriously depreciate the value and make it harder to sell. You would have to find a customer with similar tastes, which can be challenging. Avoid adding oversized wheels, rear spoilers, funky custom paint jobs, dark window tint, or aftermarket speakers.
How to Determine Your Vehicle's Worth Yourself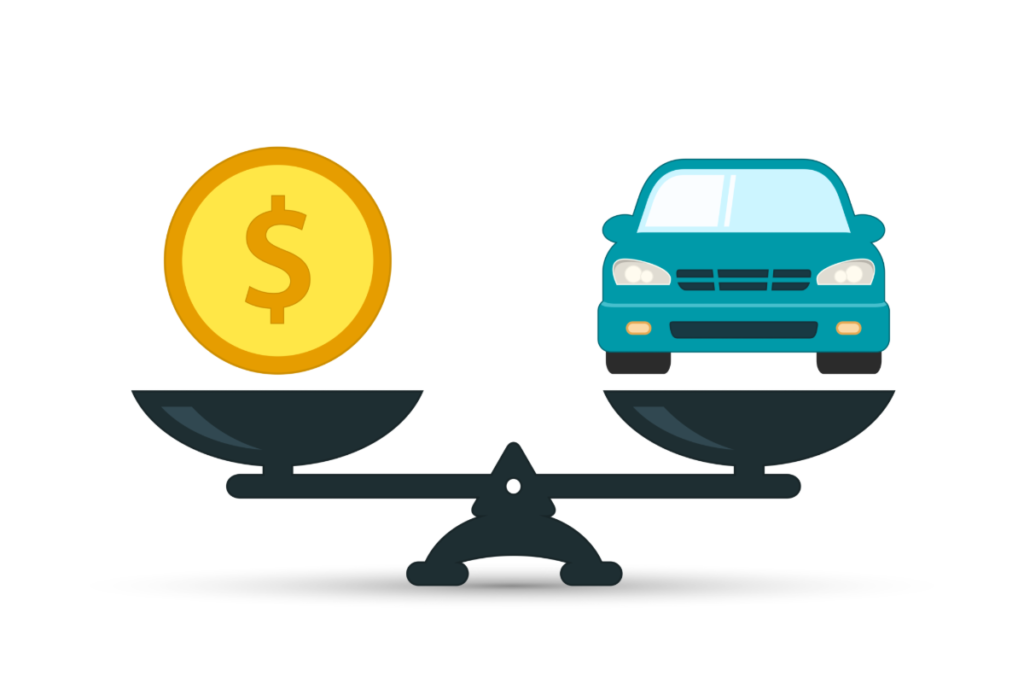 To determine your vehicle's worth, you can do some research on the internet. You can also compare your price with similar cars to know you're at the right price frame. To determine the value of your vehicle, you'll need to know the following information:
Number of owners
Make and model (including year)
Condition
Accident history
Method of sale
Mileage
Warranties/certifications
Location
Features
Once you have all of the necessary information, you can use online vehicle valuation programs, local sales, or have your vehicle evaluated by a dealer.
Online Value Tools
The internet makes it a breeze to find out the value of your vehicle. There are tons of used car value estimator tools you can use.
But there are also online pricing guides, which help you compare your car's value to others of a similar model and condition. Here are a few useful online tools to evaluate your vehicle's worth.
Can you get a Blue Book Value in Canada?
In previous years, the Kelly Blue Book did not offer an option to get car values in Canada. However, in 2020, they changed this. Now, you can find data specific to the Canadian market by visiting KBB.ca.
But this site is not fully operational and doesn't feature Canadian pricing for vehicles. For now, sellers would do better using the Canadian Black Book.
How is the Canadian Black Book Value Affected by Vehicle Condition?
The Canadian Black Book uses three categories of classification in regards to the vehicle's condition. The Blue Book uses a five-point rating system.
The three categories are clean, average, or below average. Factors that affect which type your vehicle falls into are mileage, trim, appearance, equipment, and overall mechanical condition.
Edmunds
Edmunds is a free tool that helps you calculate your car's value by comparing data from dealer transactions, depreciation, and customer information.
Edmund uses factors like your vehicle's mileage, make, model, year, features, trim, and depreciation to estimate your car's current value.
You can also use Edmund to determine your car's value by location, which is a feature not offered by other online tools.
Kelley Blue Book
Kelley Blue Book, founded in 1926, uses multiple criteria to help you determine the resale value of your used vehicle.
This free tool provides the trade-in value (if you decide to trade in your vehicle at a car lot), private party value (how much customers would pay when purchasing from a private seller - you), and retail value (how much the vehicle would cost at a dealer).
To determine value, you will need to input your vehicle's model, mileage, and make; features; method of sale; and condition based on a five-point scale from excellent to poor.
NADA
NADA - National Automobile Dealers Association - provides an accurate price estimate based on millions of car transactions.
However, you may not get a price quote from NADA without connecting with a car dealer who can help you appraise and sell your vehicle. This tool is best if you plan to have someone else handle your vehicle's sale.
Private Sale vs. Dealership Trade-in
Selling your vehicle can happen through a private sale or a dealership trade-in. There are pros and cons to both methods.
When you choose a private sale, you are responsible for the entire process. You determine your vehicle's value and set your price. The benefit of selling a car yourself is that you can turn away offers that are too low and negotiate with buyers on your terms.
The downside of using private sales is that you have to put a lot of work into setting your price, marketing your vehicle to potential customers, and dealing with customer interactions. It can take a while to get your car sold when doing it yourself.
When you choose to go the dealer trade-in route, you don't have to do much legwork. You take your vehicle to a dealer, they appraise it and offer you cash or a trade-in. You walk away with money, and they keep your car.
The downside of using a dealer is that you usually will not get an offer for your vehicle's actual value. Dealers take a commission and figure out the value of your car after considering their operating costs, profit margins, and the price of reconditioning your vehicle for resale.
So while it may be easier to head to a dealer for a sale or trade-in, if you want to get a top-dollar value for your car, it's best to make a private sale.
Does the Value of My Vehicle Differ by Province?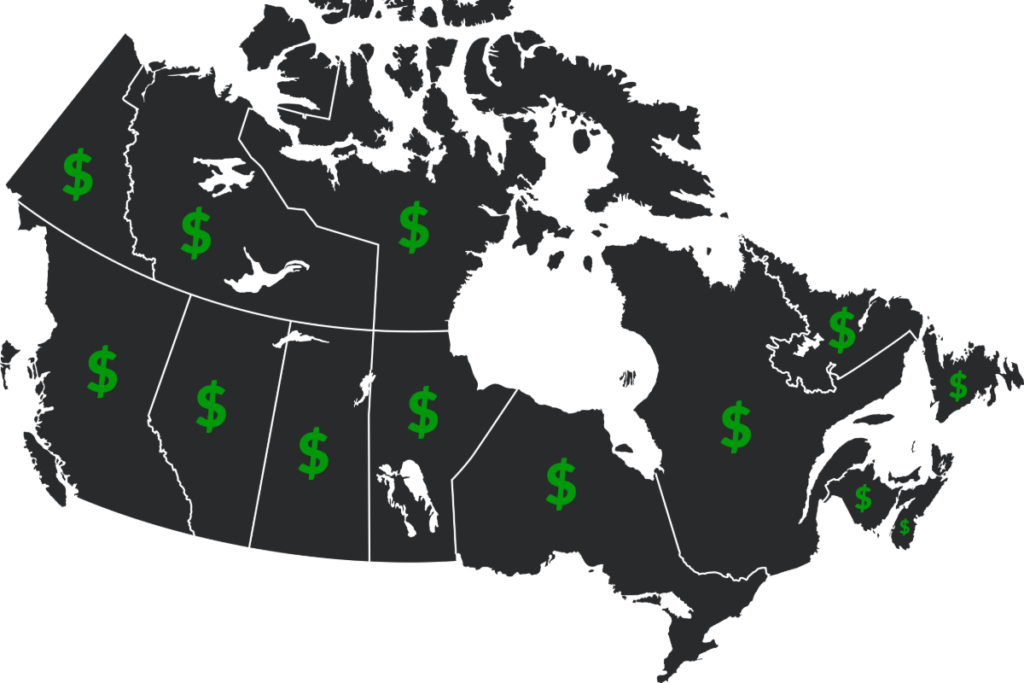 Resale values differ in each province in Canada. Weather conditions in your area play a significant factor in your car's value. Harsh winter conditions will cause your vehicle to be less valuable.
The time of year can also affect your car's value. Wait until the right season to sell your vehicle - 4x4s during winter; coupes and sports cars in warm seasons.
A province's industry can also play a role. Rural and industrial regions have a higher desire for trucks and 4x4 vehicles over small vehicles. In urban locations, smaller cars have a greater demand due to commute times.
Tips to Get The Most Value for Your Car
When selling your vehicle, you want to do everything you can to get the highest price possible. Here are a few tips to help you get the most for your used car.
The first thing you always want to do is know the estimated value of your car. Research multiple sites to get an idea of what your vehicle is worth. You can also get an appraisal from a car salesperson.
The second thing you should do to improve your car's value is to clean it up. Fix any minor damage and detail it inside and out. Service your vehicle with an oil change and engine tune-up. Address any warning indicators or problems.
And last, make sure you wait until the right time of year to trade your vehicle in. Consider your car's type and when it would be most in demand.