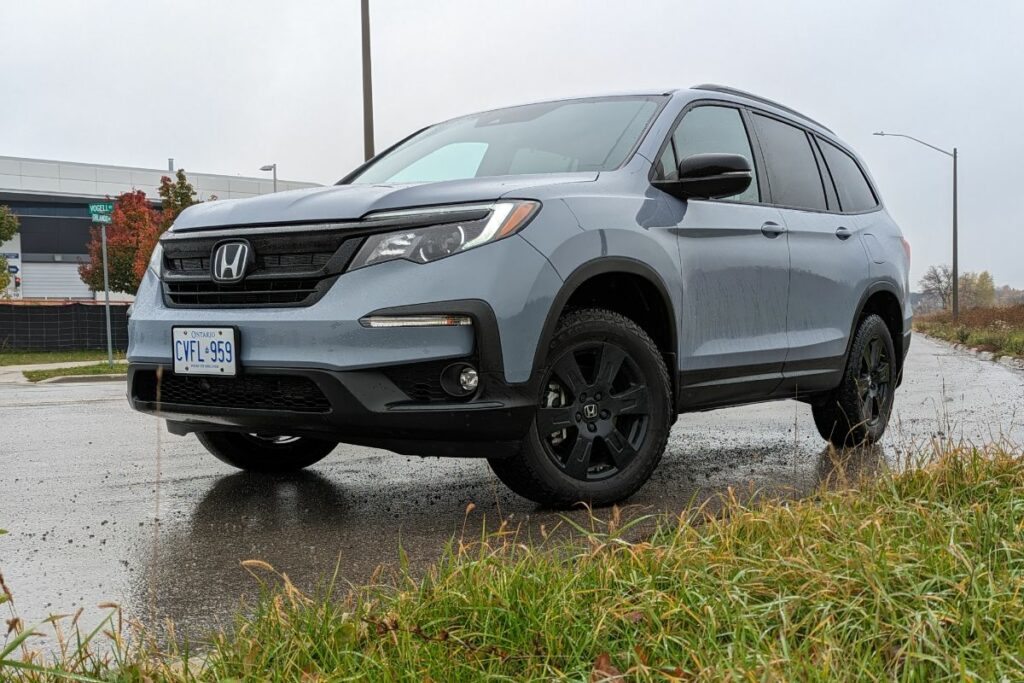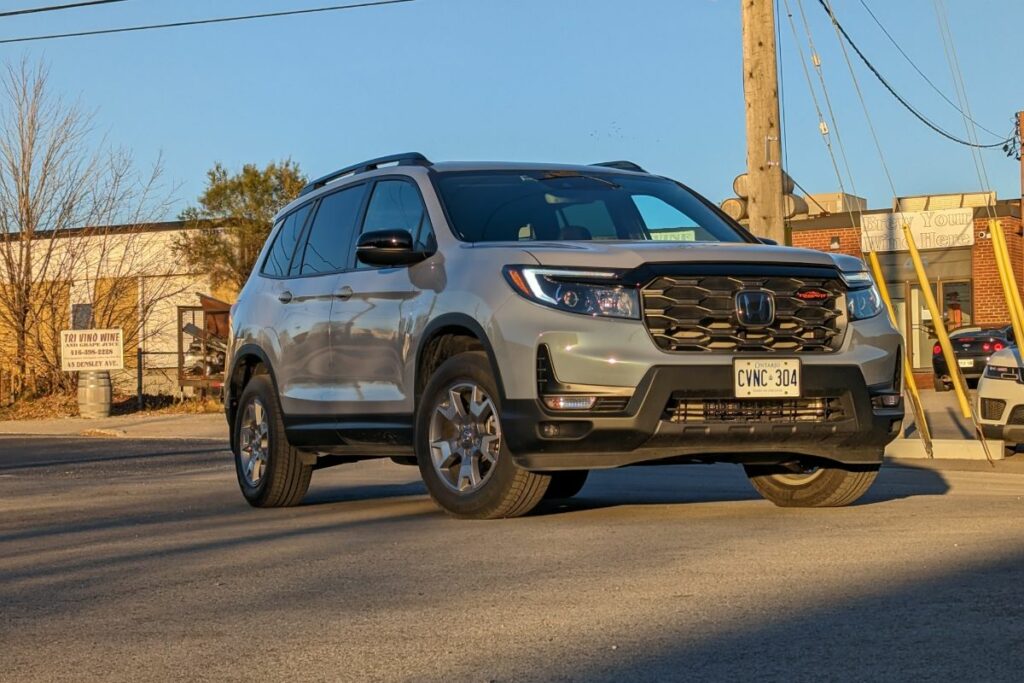 You have no doubt seen the ads, be they in print or splashed across websites you frequently visit, so allow us to take you there once more: An SUV is parked by a babbling brook against a backdrop of foreboding mountains amidst tendrils of fog. Dressed on the latest outdoor attire, the campers smile serenely as they sip their morning coffee and take in their sublime surroundings, rugged SUV parked at the ready nearby. Before you go dismissing this carefully curated scene as mind numbingly cliché, it's worth pointing out that there is an increasing amount of people of which this type of stuff strikes a chord, and that chord usually translates into profit for those who are shilling the fantasy. Just ask anyone who has shopped at Mountain Equipment Co-op or who has purchased a Jeep Wrangler- they may never step foot into the wilderness, but it is sure nice to know that they could indulge all their Man vs Mature fantasies if they chose to based on the gear they're rocking.
This phenomenon has not escaped the attention of the automotive industry. With demand for crossovers and SUVs at a fevered pitch, the marketing guys and gals came up with a novel idea: why not sell something that taps into that primal urge to conquer the Great Outdoors?
The trend might be relatively new, but you can count on seeing this continue- and likely gaining popularity- for the foreseeable future. Ford has its Timberline offerings, Subaru has its Wilderness trims and Kia and Hyundai have hopped on the bandwagon with their X-Line and XRT models respectively. Honda joined the party fairly recently with its own answer to encourage drivers to get stuck- er, to get out and enjoy the splendor of Mother Nature- with its own TrialSport models.
Snide jokes aside, the truth is these off-road centric models really do bring enhanced capability to the table. While you likely won't see vehicles of this ilk entering the Dakar Rally or clambering up the Rubicon Trial, they are more capable of venturing father off the beaten path than their counterparts bereft of all the hardware upgrades lavished upon them.
When one decides that a TrailSport trimmed Pilot or Passport is just the ticket to make everyday an adventure, they will enjoy the ability to explore more territory over and above the gravel access road at the cottage. Honda starts getting their workaday crossovers ready for battle by increasing the track width by 10mm and fitting rugged 245/60R/18 tires on unique 18" wheels. There are a few strategically places skid plates to protect the vital components underneath and they retuned the iVTM4 all-wheel drive system to unlock further potential when the pavement ends. It packs model specific drive modes featuring settings for Mud, Sand and Snow. In the interest of maximizing all available traction, the system can route 70% of the engine's power to the rear axle, and in turn send 100% of that power to whichever wheel has the most grip. Rounding out the TrailSport goodies are a unique front grille and bumpers fore and aft as well as some orange stitching in the cockpit, but obviously those bits are there for show and are not going to get you to the ol' fishing hole any faster.
Full disclosure- during the time spent in both Pilot and Passport, we didn't venture off tarmac at all. So while we cannot provide a first hand account of the effectiveness of the TrailSport package, we have spoken with some of our colleagues who have had a chance to put these beefed up Honda SUVs through their paces off-road, and the consensus is clear: these are not going to cause and sleepless nights for Land Rover Defenders, but they do bring increased proficiency that is borderline shocking to the table when navigating rutted trails and slippery muck. In fact, more than one person remarked at being surprised at how much far off the grid they were able to go, especially considering that the suspension and drivetrain are left untouched.
Without further ado, we're going to tell you about what life was like living with these two SUVs. Since they are virtually the exact same car from the B Pillar forward, there are only subtle differences that set them apart. The point is, you will not go wrong with either, and your decision of which one to buy will likely be dictated by the amount of passengers and gear you need to haul around.
Pilot TrailSport
If your particular lifestyle dictates that you are tasked with hauling seven adventure seeking souls and their stuff, look no further than the Pilot. It isn't the roomiest or commodious player in the segment, but it should suffice for most folks. We admit to being slightly apprehensive that the TrailSport treatment would render the Pilot a clumsy, plodding conveyance in normal circumstances but that isn't the case whatsoever. The Pilot's newfound off-road prowess doesn't unfavourably affect its behaviour on tarmac and it still behaves like any other of the available trim levels in the Pilot lineup, which is to say comfortable and quiet. Just a few weeks ago, Honda announced that the 2023 Pilot is ushering in a new generation of the model. Honda touts the 2023 TrailSport trimmed Pilot as its "most off-road capable SUV ever" and given the proficiency of our tester, it should make for something even better suited to providing a way to and from your favourite secluded destinations. We wouldn't go so far as to say the current Pilot is unattractive, but the new one is decidedly a more handsome beast than the one you see here. We'll bring you our impressions of the new model as soon as it arrives in showrooms.
Passport TrailSport
Other than the obvious size difference, can you guess what the biggest difference there is between the Polit and Passport is? If the answer isn't immediately apparent, it is this: the Passport features sonar backup assist to augment the rear-view camera and the Pilot makes do without it. Serious stuff, we know. But we didn't spend much time thinking about it because we were to busy reveling in the pleasant snarl that accompanies wringing out the Passport's 3.5 litre V6 engine, the very same one found in the engine bay of the now defunct but sorely missed Acura NSX. Okay, so these two powerplants share displacement and maybe an engine block but not much else, but this little tidbit still makes for an entertaining conversation starter at dinner parties. While the Passport's bent six lacks the exotica that pushes the NSX version well north of 500 horsepower, it goes about its business with demure confidence. Only when you push the throttle past halfway of its travel will it clear its lungs and sing the pleasing growl we have come to adore from Honda engines. Shifting duties are relegated to the 9-speed automatic shared with the Pilot, and over the years it has matured nicely into a competent gearbox; its first iterations were nothing to write home about. It's the same story with pushing buttons to engage gears- we appreciate that it opens up real estate on the centre console but give us a traditional shifter any day of the week. Like the Pilot, the Passport's increased proficiency off-road does not come at the expense of on tarmac refinement; unlike the Pilot, the Passport's tidier dimensions make for an SUV that's more adept to negotiating your favourite onramp with vigor.
Which TrailSport should I buy?
As we touched on earlier, the TrailSport you ultimately decide on will be dictated by the size of your brood. More people, Pilot; less people, Passport. It's a fairy simple guideline, but we were often asked which one we preferred if passenger count would not be a factor. With that in mind we would lean towards the Passport for a variety of reasons: it costs less, handles with greater verve and it's the more handsome of the two in our eyes. It will be interesting to see which model emerges as more superior after the redesigned Pilot begins clambering its way up a rutted single track near you. Until that happens, you may or may not find yourself at the mouth of a trail begging for further exploration. You might not head down that trail, but for some, it's enough to know that they could if they wanted to.
2022 Honda Pilot TrailSport– Specifications
Price as tested: $52,720
Body Type: 5-door, 7 passenger SUV
Powertrain Layout: Front engine/all-wheel drive
Transmission: 9-speed automatic
Engine: 3.5 litre V6, DOHC, 24 valves
Horsepower: 280 @ 6,000 rpm
Torque (lbs-ft.): 262 @ 4,700 rpm
Curb weight: 1,946 kg (4,290 lbs)
Observed Fuel Consumption: 13.3L/100km (18 mpg)
2022 Honda Passport TrailSport– Specifications
Price as tested: $51,290
Body Type: 5-door, 7 passenger SUV
Powertrain Layout: Front engine/all-wheel drive
Transmission: 9-speed automatic
Engine: 3.5 litre V6, DOHC, 24 valves
Horsepower: 280 @ 6,000 rpm
Torque (lbs-ft.): 262 @ 4,700 rpm
Curb weight: 1,920 kg (4,233 lbs)
Observed Fuel Consumption: 12.2L/100km (19 mpg)