Finding the perfect car for your teenager can be a daunting task. Of course, as a parent, you want to find a vehicle that is reliable and safe. But when budget constraints come into the picture, it can be even harder to find a car that ticks all the right boxes.
In this guide, we help you find the best cars for teenagers in 2021. Whether you're interested in buying used cars or brand new cars, there is something for you on this list.
How to Choose the Best Car for New Drivers
While there are many factors to consider when buying a car, there are three that you must not overlook when choosing a car for a young or new driver. These are:
Reliability
Teenagers aren't the best drivers. They're far more prone to crashes than other kinds of drivers – Consumer Reports states that teens have four times the crash rates of drivers 20 years and older. And when they experience unexpected breakdowns, these inexperienced drivers are less likely to know how to address the situation.
As such, it's essential to find a car that has a reputation for reliability. These are cars that require minimal maintenance and repairs, have a low record of breakdowns and recalls, can run smoothly for decades, and as a result, top reliability rankings from places like Consumer Reports and J.D. Power.
Safety Features and Ratings
As the old saying goes, "prevention is better than cure." The best cars for teen drivers come with an abundance of safety features that can help warn and even prevent drivers from collisions. Here are some of the key features you should look for:
Anti-lock braking system: This system modulates the car's brakes automatically and helps drivers steer clear of obstructions more easily.
Automatic emergency braking: Not only does this feature alert you of any pedestrian or object up ahead, but it also applies the brakes automatically if you don't react in time.
Forward collision warning: Using sensors, this system warns you of imminent crashes. This, along with the automatic emergency brakes, reduces the risk of front-end crashes.
Blind-spot monitoring: This makes use of sensors along the sides and rear of your car. If they detect a vehicle or object is too close, the system issues a warning light or vibration.
Lane departure warning: This alerts drivers who may have forgotten to use their turn signal before departing their lane.
Rear cross-traffic warning: This is especially useful when you're backing out of a parking space. It alerts you of oncoming traffic that you may not be able to see or stop for right away.
Adaptive cruise control: This system helps keep drivers at a safe enough distance from other vehicles. It is an excellent asset for inexperienced drivers who may have trouble with their depth perception.
Automatic headlights: This feature automatically switches headlights on in dark and overcast conditions or if you suddenly have to drive in fog.
Aside from driver-assist features, it's also important for parents to look up a vehicle's car safety ratings. The Insurance Institute for Highway Safety (IIHS) and the National Highway Traffic Safety Administration (NHTSA) are issued and are given to vehicles after rigorous crash tests.
Fuel Efficiency
Whether you're paying for your kid's gas allowance or they're shouldering the cost themselves, a fuel-efficient vehicle should make things easier for everyone. Sedans and compact cars are typically more fuel-efficient than SUVs and trucks. Hybrids and electric cars are also gaining more popularity these days, but they tend to be more expensive to insure.
Gen Z is also known as the most environmentally-conscious generation, and thus it's important to consider your teen's values when it comes to emissions. If your teenager is concerned about their carbon footprint, you can consider getting them a plug-in hybrid or a hybrid vehicle.
Should I Get a New or Used Car?
New and used cars come with their own sets of pros and cons. New vehicles come with more advanced safety and driver-assist features and have better fuel efficiency all around. They also have the advantage of having never been driven before – thus having zero issues from wear and tear, weather damage, and collisions.
Used cars, on the other hand, typically come cheaper than new cars. This is exacerbated by the fact that cars will depreciate by 10 percent the minute they're driven off the lot and by up to 20 percent after one year of driving. A vehicle's gas mileage can also bring down its price – the more it's been driven, the cheaper it sells for.
However, used car prices depend on market conditions and availability too. And no thanks to the pandemic, used car prices in 2021 are said to be up by 18 percent.
Our Top 12 Best Cars for Teenagers
Here are 12 cars that have a reputation for being reliable, practical, and generally safe vehicles for young and inexperienced drivers:
Honda Civic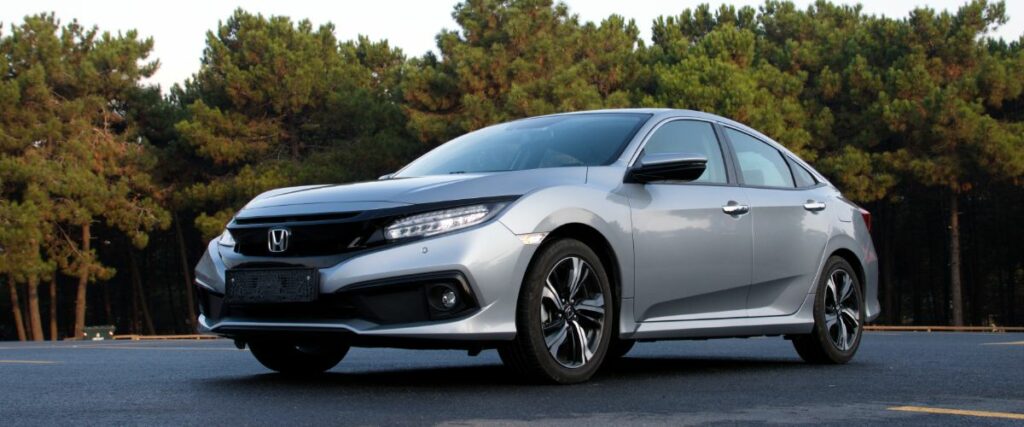 The Honda Civic frequently tops lists of the most reliable cars of all time. At the time it came out, it was only offered as a sedan. But since 2018, Honda has released a coupe and hatchback version as well. It's conservative when it comes to sipping gas, and it is one of the most low-maintenance vehicles you'll ever find.
For parents who prioritize safety above all, the Kelley Blue Book recommends the 2018 Honda Civic EX, which comes with a full suite of advanced safety features.
Toyota Camry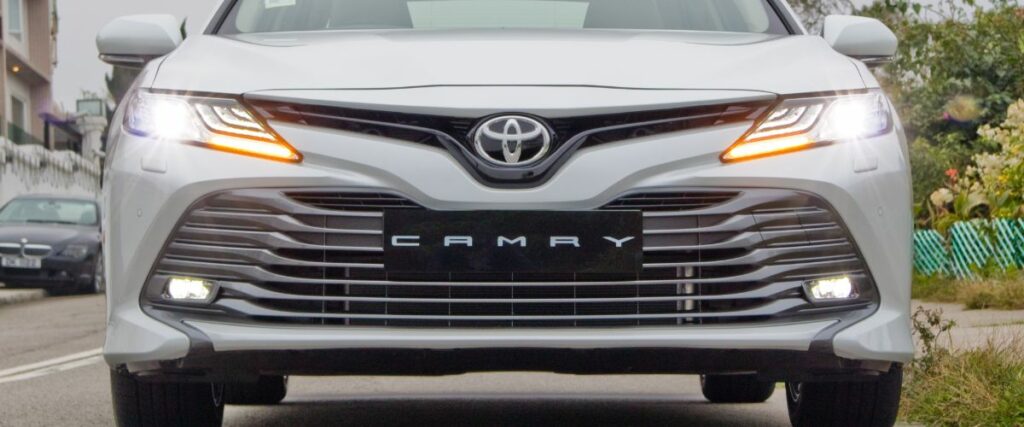 Consumer Reports called the Toyota Camry "one of the best models among midsize sedans." Not only is it affordable and fuel-efficient, but it comes with "easy-to-use controls" and a quiet cabin – making it an excellent choice for new drivers who are still getting the hang of driving.
The Camry also comes in a hybrid version.
Hyundai Sonata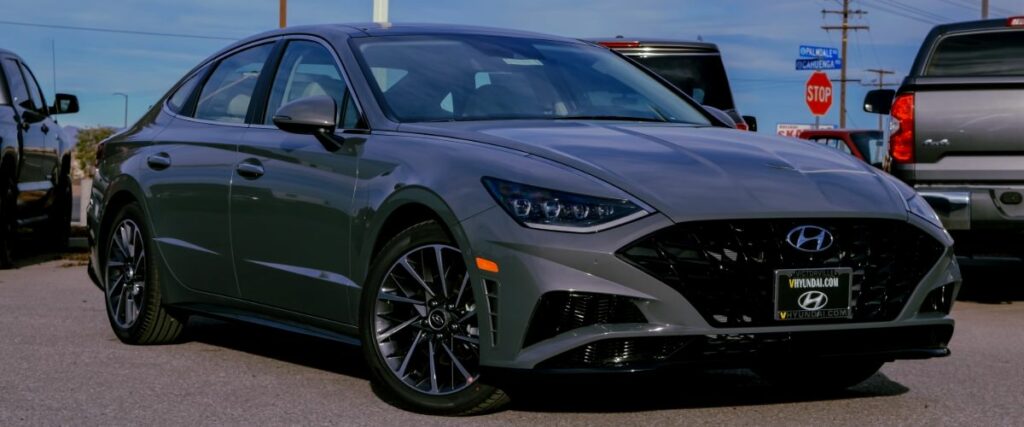 The Hyundai Sonata doesn't have as big a reputation or fan base as the Camry or the Civic. However, Car and Driver called it "exceedingly fuel efficient" and went on to say that the Sonata provided one of the "best values in its class." It also earned a Top Safety Pick badge from the IIHS and a five-star rating from the NHTSA.
It doesn't hurt that it stands out looks-wise, too, with its unique grille and headlight design.
Volkswagen Jetta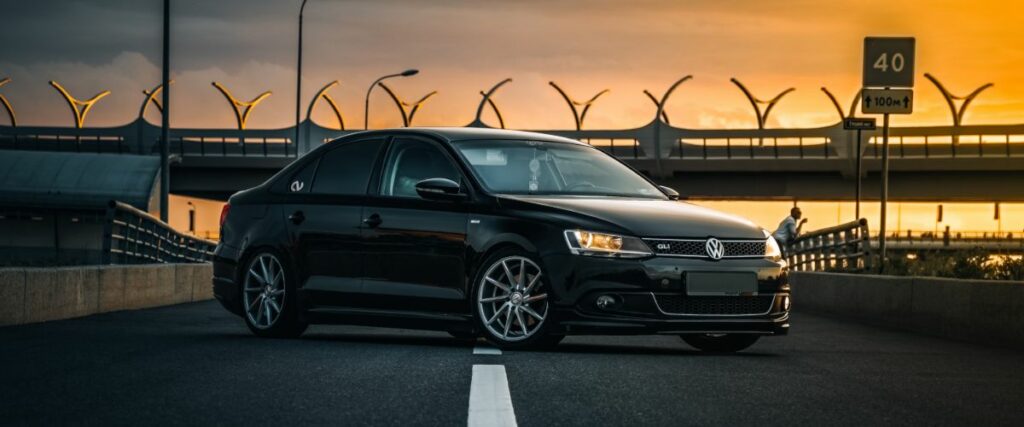 The Jetta is on Consumer Reports' list of the best-midsized cars for teens. Like the Sonata, the 2017 Jetta has a Top Safety Pick badge from the IIHS and gained the highest rating (Good) in roof strength and head restraints in the crashworthiness test. In addition, the headlights have an acceptable rating.
Volkswagen also packs many neat driver-assist features into the small car, from a forward warning collision system, blind-spot monitor, autonomous emergency braking, rear traffic alert, park pilot, and adaptive cruise control. With all this in place, you can rest easy knowing your teen driver has all the help they can get on the road.
Honda Fit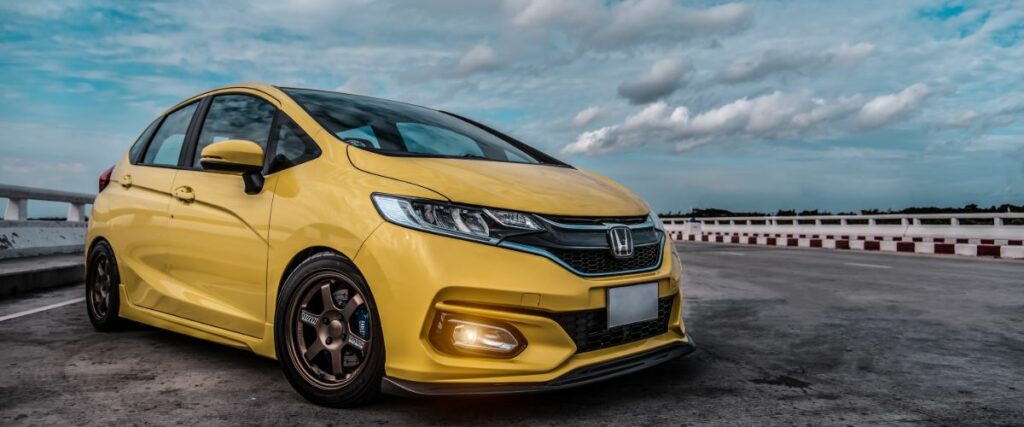 Despite being on the smaller end, this subcompact has a spacious cabin – living up to its name. Moreover, for its affordable price, the Fit comes with a whole range of safety features you won't find on most of its peers, from automated emergency braking to lane-keeping assist. Like the others on this list, the Fit also boasts a five-star rating from the NHTSA.
Overall, this car is a good fit for budget-conscious parents who want to equip their kids with a safe, practical, and spacious ride.
Toyota Corolla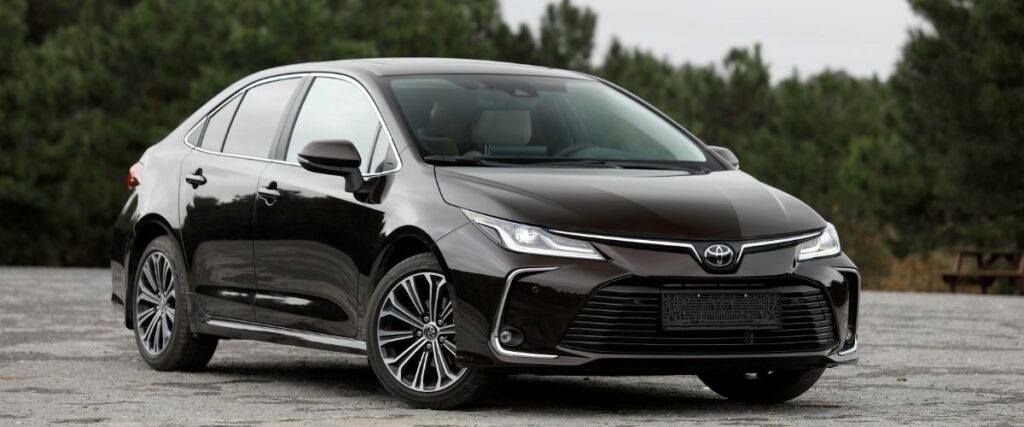 Like its cousin, the Toyota Camry, the Corolla is a fuel-efficient sedan that has long been known for its practicality and reliability. It's been around for ages, but it's still able to measure up to newer contenders. Young parents may even remember driving their own or riding in a friend's Corolla in their teens.
Kelley Blue Book recommends the LE trim level with the Convenience Package to parents who want to be extra cautious. It has advanced safety features such as hill-start assist, lane-departure warning, traffic-sign recognition, and automatic high beams.
Kia Soul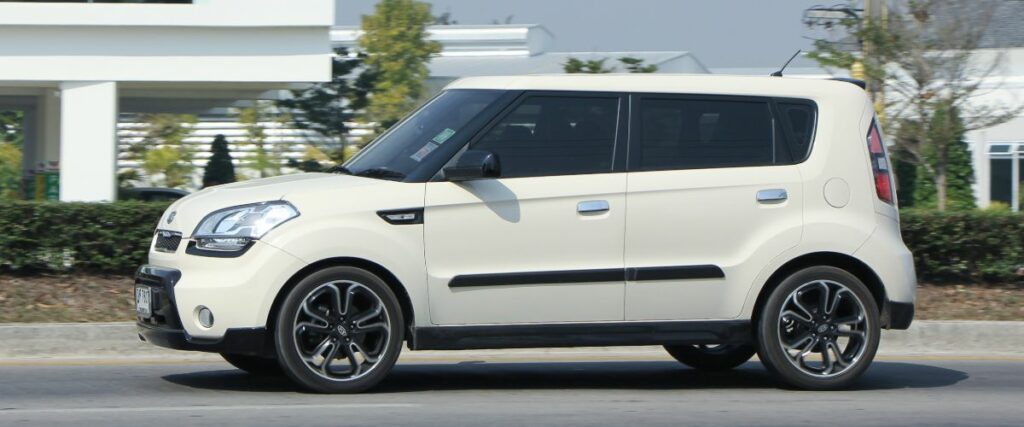 The Kia Soul is a subcompact crossover SUV that stands out for its exciting cube shape. It's spacious enough for four passengers and all their cargo, making it an excellent car for summer road trips with friends. In addition, there is an EV version for those who want to reduce their carbon emissions and save on fuel money. It runs up to 280 miles on a single charge.
The EV version has several driver-assist features, such as forward collision-avoidance assist, lane following assist, lane-keeping assist, and intelligent cruise control.
Subaru Outback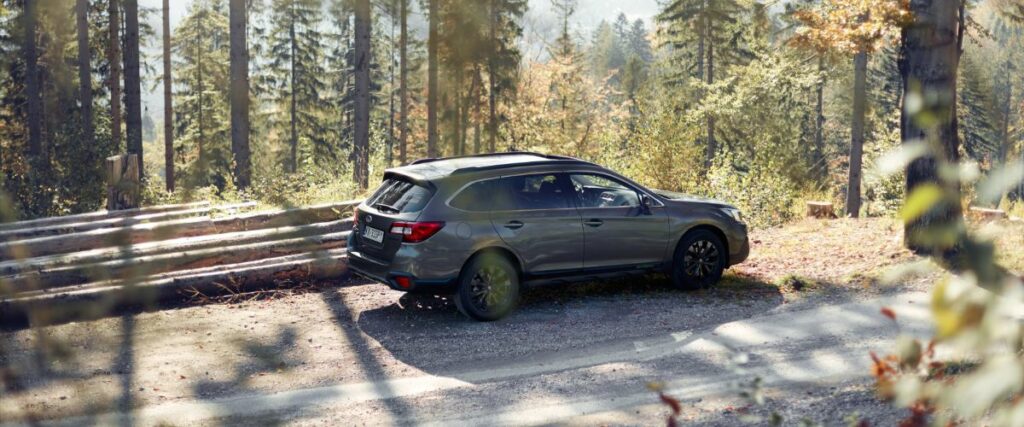 Among the list of midsized SUVs recommended by Consumer Reports for teens, the Subaru Outback is the most affordable at $8,700. Spacious, easy to drive, and surprisingly fuel-efficient compared to most other SUVs out there, this vehicle is a good option for kids who aren't fans of hatchbacks or sedans.
It also boasts a long list of standard safety features, including a rearview camera, pedestrian sensors, automatic emergency braking, forward collision warning, adaptive cruise control, adaptive pivoting headlights, lane keep assist… and the list goes on!
Mazda 6
You'll often see the Mazda CX-5 and Mazda 3 in lists of the best cars for teenagers, but you shouldn't overlook the Mazda 6 either.
The 2014 Mazda 6 is a Top Safety Pick badge holder at the IIHS, with standard safety features like forward collision warning, automatic emergency brakes, blind-spot monitoring, and rear-cross-traffic alert. While it doesn't have a hybrid model nor excellent fuel economy, it offers easy handling for beginner drivers.
Plus, it's got a classy design inside and out, making it look way more expensive than it actually is.
Subaru Legacy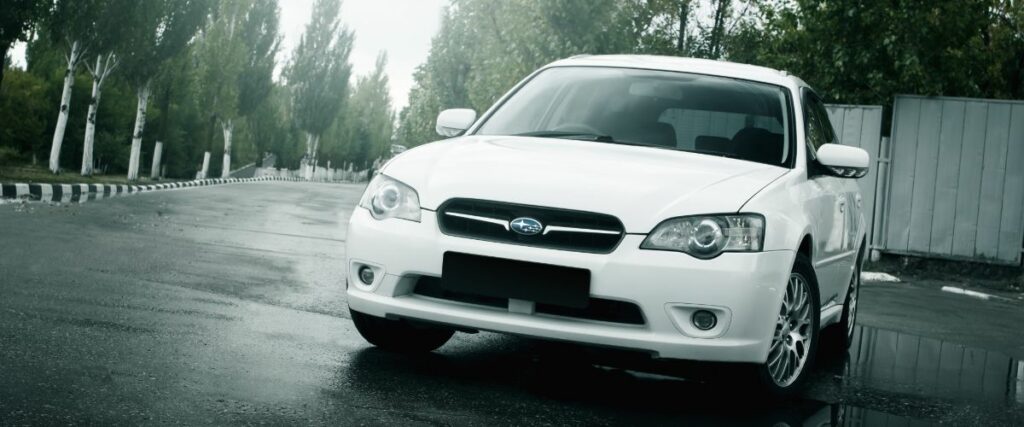 According to Consumer Reports, the Legacy provides a "super-comfortable ride" that eclipses even luxury cars. This 4-door vehicle is the sedan version of the Outback and thus carries much of the features that make the Outback such an excellent car for teens.
Standard safety features include forward-collision warning, automatic braking, and pedestrian detection.
Chevrolet Equinox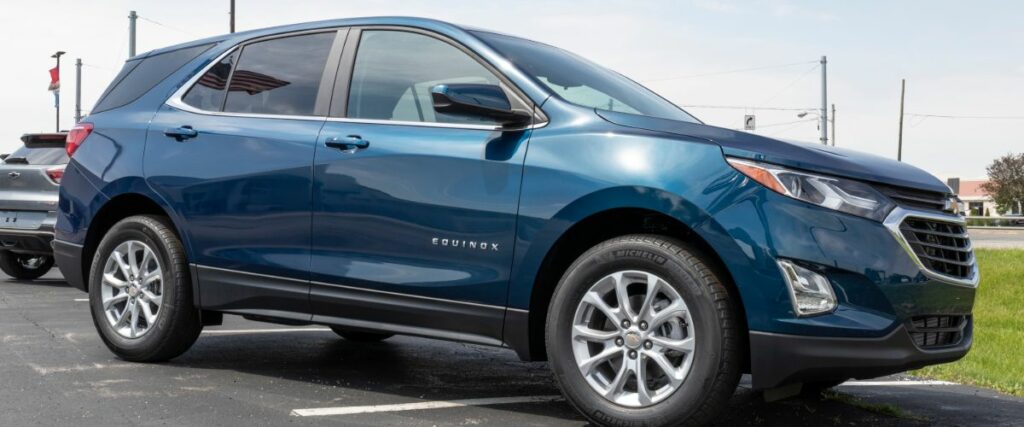 Excellent fuel economy aside, the Chevrolet Equinox is one of the few subcompact SUVs on the market to come with a set of features made specifically to keep teen drivers safer on the road. Chevy's Teen Driver Technology lets parents set speed alerts and volume limits and provides an in-vehicle report card of the driver's handling. In short, the tech also works as a teaching tool that can help parents coach teen drivers even when they can't be on every ride.
Ford Focus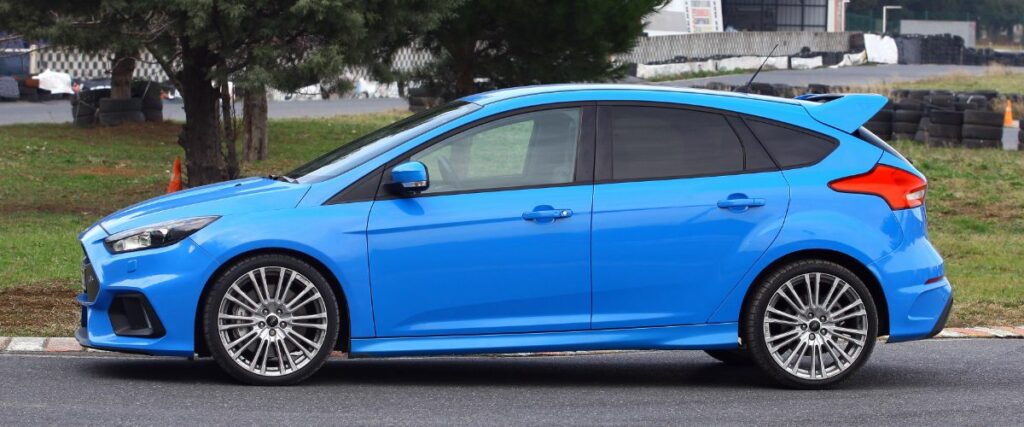 Ford has unfortunately retired the Focus, but that doesn't mean you won't find used ones for sale. This compact car has long been beloved for its reliability, agility, and spacious interiors. The 2018 Focus has a 5-star rating from the NHTSA. However, its only standard feature is the rearview camera. Advanced features include blind-spot monitoring, lane departure warning, automatic high beams, active parking assist, and rear cross-traffic warning.
The Bottom Line
We hope you find the article helpful in your search for a new car for your teen. Our top 12 list should take some of the guesswork out of it, but don't forget to consider important factors like fuel efficiency, reliability, and safety ratings when making your decision!