The Jeep Grand Cherokee was the first mid-size SUV that utilized a unibody platform, giving it much better on-road dynamics and comfort. I remember driving the first-gen Grand Cherokee ZJ in the 90s and being impressed by the overall refinement.
Four generations later, the Grand Cherokee fights a much stiffer mid-size competition in the premium segment. But, unlike most of its rivals, Jeep's SUV stayed true to its roots, promising ruggedness and off-road abilities on top of a refined ride and plush cabin.
Should you buy a used Jeep Grand Cherokee, though? Well, purchasing an old luxury vehicle is always a risky endeavor. The prices are enticing, sure, but you'll also need to spend significantly on maintenance – even on simple things like tires. A smaller SUV, like the Compass, will always be cheaper to run than a mid-size model like the Grand Cherokee.
But if you are happy to spend more on maintenance to enjoy a more luxurious ride, here is everything you need to know before buying a second-hand Jeep Grand Cherokee.
1. It's a Fairly Reliable SUV (Though Far From its Japanese Rivals)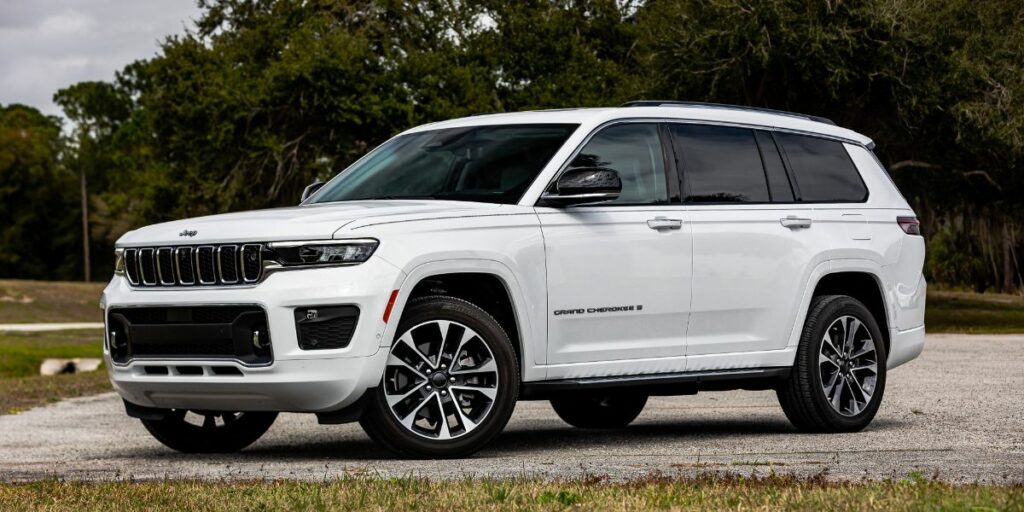 A reliable Jeep? You might think this is impossible, but the numbers prove otherwise. Okay, any Japanese SUV will last longer and give you fewer headaches along the way but provided you maintain your Grand Cherokee regularly, it should serve you well over the years.
For instance, the fourth-gen model has a reliability rating of 3.5/5 on RepairPal, which puts it in the 15th place in its category. Meanwhile, the average annual ownership cost is $666, which is higher than the class average but lower than similar premium SUVs.
Crucially, all Grand Cherokee generations have pretty durable engines and transmissions that should last you for at least $150,000 miles. Of course, regular oil, transmission fluid, and transfer case fluid replacements are essential here, just like in any other AWD SUV.
Also, you might want to replace the spark plugs and PCV valve after buying a used Grand Cherokee. The PCV valve, in particular, is very cheap to replace, yet it can cause serious issues if it fails, including a complete engine rebuild. So, don't bother asking the previous owner and replace the part.
You might also want to look at the Check Engine Light and, if possible, bring the SUV to a technician to uncover the error code. Again, flaws that seem insignificant can cost you a fortune down the line, so make sure to prevent them on time.
2. Newer Fourth-Gen WK2 Models are the Most Desirable (Though Not Without Issues)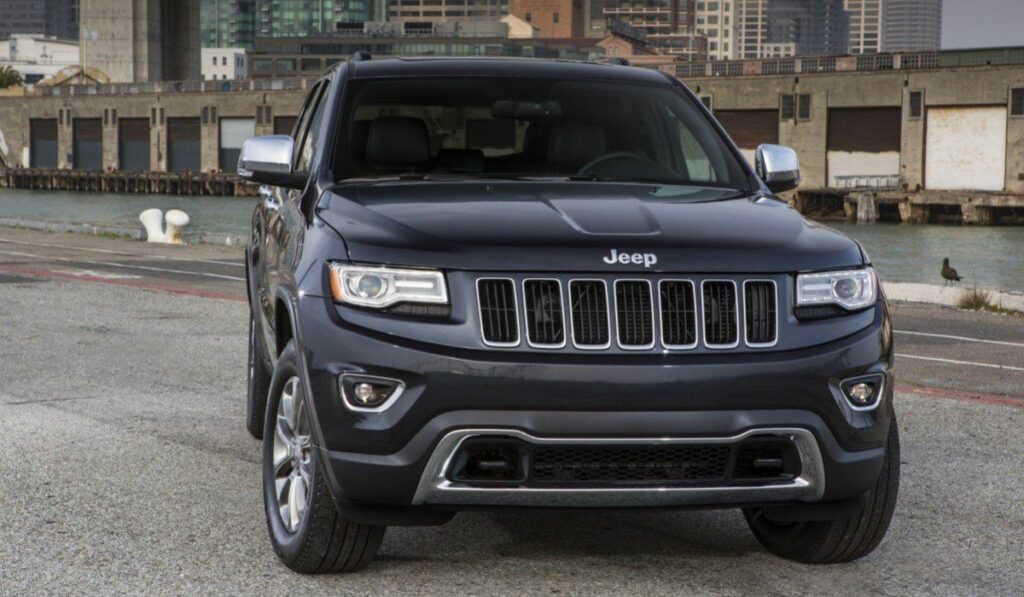 Jeep has recently launched the all-new Grand Cherokee for 2022 MY, now available as a longer "L" variant with a large third seating row. However, this model is quite expensive and out of the reach of most people, and with all the production issues lately, not readily available.
Fortunately, the fourth-gen model offers the same off-road and towing capabilities while remaining comfortable on long road trips. Sure, it won't have as much technology, but that also means fewer things to go wrong.
Crucially, all engines in the Grand Cherokee WK2 are tough as nails, with solid reliability ratings. Moreover, they are pretty powerful – even the entry-level 3.6-liter V6 Pentastar can tow a medium 6,800 lb trailer. The transmissions are generally problem-free, too, meaning you'll (probably) avoid expensive repairs.
Nonetheless, I'd abstain from model years 2011-2015, as they have some electronics issues. Notably, they suffer from faulty TIPM (Totally Integrated Power Module), or the thing that sends electricity where you need it at the moment. Hence, you might experience the engine not starting, the headlights not working, or even a fuel pump failure. A newer TIPM will solve the issue, but it costs $1,100. So, ask the previous owner if he replaced it, and if not, ask for a discount.
Also, look for wrinkled dashboard leather on 2011 Grand Cherokees and test drive 2011, 2012, and 2014 models for shifting problems with the automatic transmission. The latter is quite an expensive repair ($7,500), so going to an authorized technician might be a good idea.
3. Avoid the First Two Generations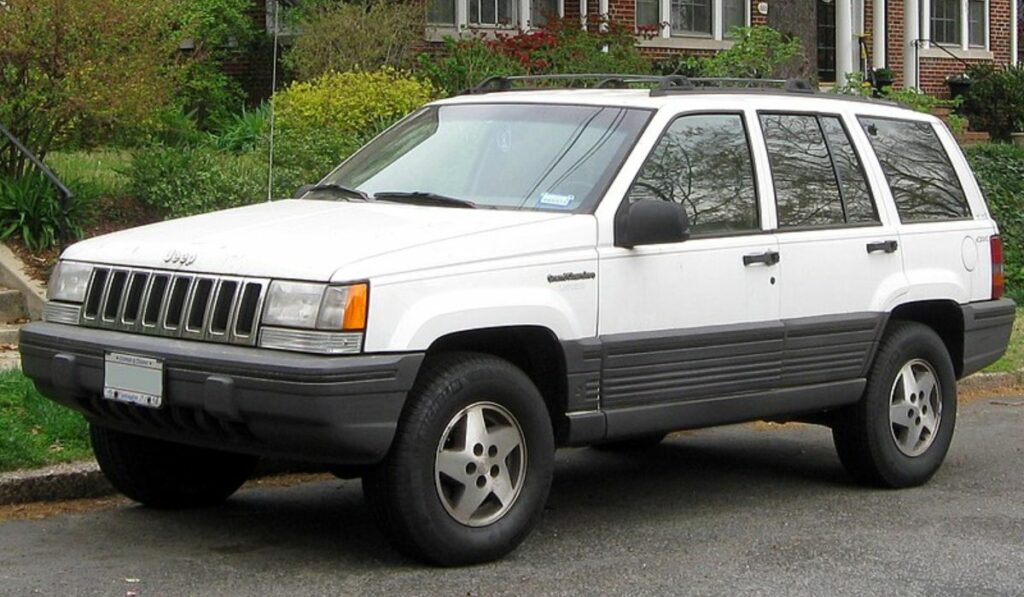 Second-hand Grand Cherokee ZJs and WJs are very cheap nowadays, making them a very enticing option. However, most of these SUVs will have more than 200,000 miles on the clock, meaning expensive repairs, including engine and transmission rebuilds. Even worse, these models start to suffer from rust after two decades, and on a unibody vehicle, that can often be an irreparable issue.
4. It Can be a Very Capable Off-Roader (and Handles On-Road Duties Just as Well)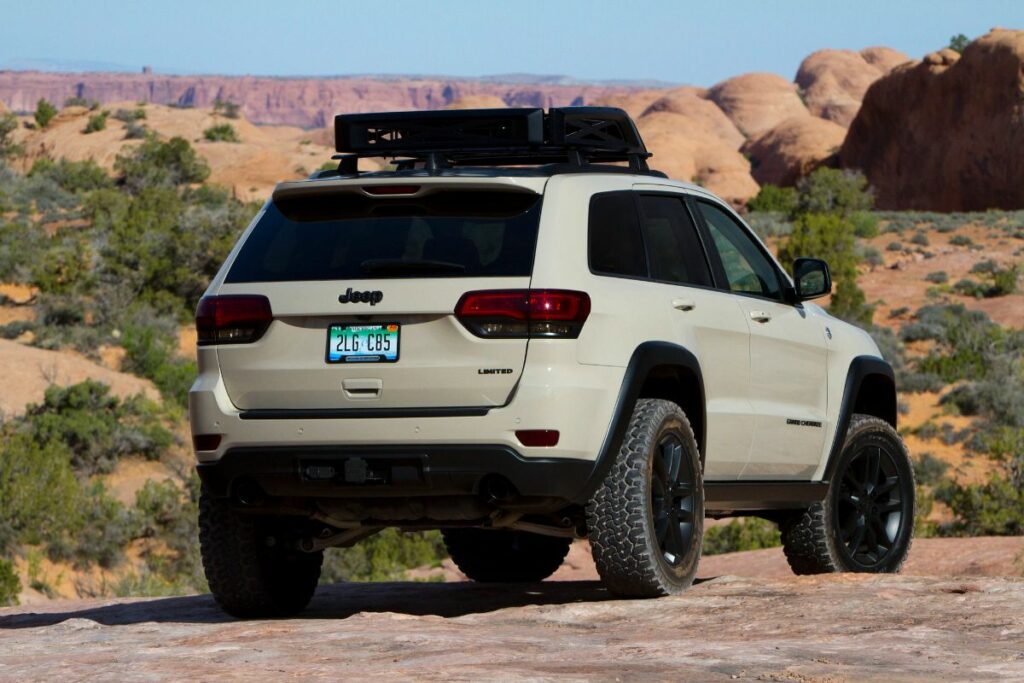 Modern unibody SUVs are only slightly more capable off-roaders than regular sedans, but not the Grand Cherokee. Jeep's premium SUV might not be capable of going as far as a Wrangler or a 4Runner, but it will do fine for most people.
I'd actually prefer a Grand Cherokee for camping and overlanding adventures since it can give me a relaxed highway ride and enough traction to beat most of the slippery terrains in the wilderness. Seriously, if you want a luxurious SUV that will take you places, look no further than the Grand Cherokee!
5. It's an Excellent Towing Vehicle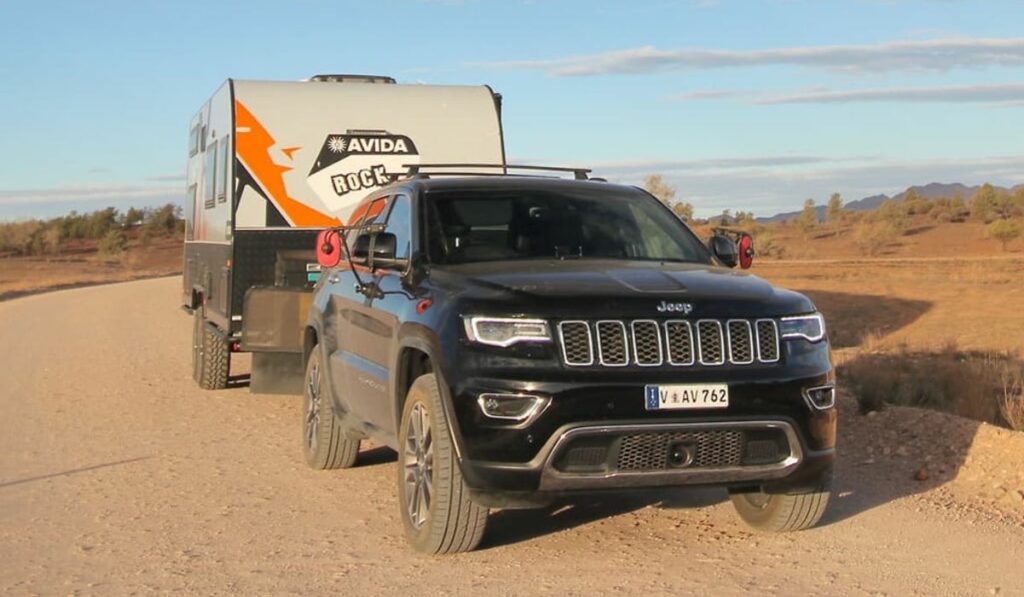 The Grand Cherokee is also a competent towing SUV, with a capacity that beats most of its mid-size rivals. Notably, the fourth-gen model can tow up to 7,200 lb (5.7-liter, 6.4-liter, and 6.2-liter Supercharged V8 HEMI engines).
For comparison, the similarly-priced Lexus RX has a meager 3,500 lb towing capacity. Meanwhile, the Mercedes-Benz GLE-Class and BMW X5 have similar towing capacities but cost much more than Jeep's mid-size SUV. For the price, it's hard to beat the Grand Cherokee!
Final Words
Are you still asking yourself if you should buy a used Jeep Grand Cherokee? There is no need for that – the Grand Cherokee is an excellent SUV that you can enjoy driving for hours while also using as your workhorse. It's a combination that few others manage to balance the right way, which is high praise for the American SUV.
Still, if I were searching for a used Grand Cherokee, I'd only go for models with entire service history and no accidents. I'd also check the SUV with an authorized technician that already knows his way around this particular vehicle and is aware of the most frequent issues. Finally, if the mechanic gives the green light, I'd renegotiate the price, considering the upcoming maintenance and repairs.
Happy Grand Cherokee hunting!