What are your main criteria when looking for a new car? Most people prioritize things like fuel efficiency, practicality, and safety features. But when it comes to buying a classic car, it's all about what makes your heart race – whether by the sheer beauty of a rare Cadillac Eldorado or the speed of a 1964 Pontiac GTO. While modernized versions of classic cars are available, buying a used car is the perfect way to find a classic dream vehicle.
Search for your next vintage car on Carpages.ca!
Unfortunately, due to the pandemic, our high luxury taxes, and increased demand from overseas buyers, classic and vintage cars are said to be leaving Canada "by the hundreds" these days. European and Australian classic car collectors choose to buy here instead of the US because of our friendlier exchange rate. 
In this blog, we highlight 24 of the best classic cars for sale in Canada today. Grab them while they're still here, or you'll regret it later!
Alfa Romeo 166
Launched in 1998, the Alfa Romeo 166 is considered by fans as a "modern classic." Despite being named Britain's worst depreciator back in 2009 (with a 14.4% price decrease in just three years), this Italian executive car is picking up in popularity these days. This car stands out because of its unorthodox styling, from its pointed nose to its dropped-like headlights.
Porsche 944 Turbo
Often eclipsed by the 911, 924, and 928, the Porsche 944 Turbo was released in the early 80s as a refreshed younger cousin to the trio. It came with a 2.5-litre, inline four-cylinder engine that was water-cooled and a box-flared exterior design that made it stand out from the 924 looks that everyone had grown accustomed to.
Standout features include excellent handling, beautiful interiors, and speed that could match the racy 911.
Rolls-Royce Dawn Drophead
The first iteration of the Dawn Drophead was manufactured from 1949 to 1955, making it the British carmaker's first post-war full-sized vehicle. This luxury car is emblematic of the "fabulous 50s" and is credited by many as the car that helped Rolls-Royce thrive in the aftermath of WWII.
According to Town and Country, the Dawn Drophead is quite rare; only three of the original 28 Dropheads are left in the United States. There is, however, a modern successor in the form of a sleek two-door convertible.
British supercars are beloved not only for their speed and performance but also for their beauty and elegance. And perhaps no other car is as quintessentially British as the Aston Martin.
Aston Martin DB4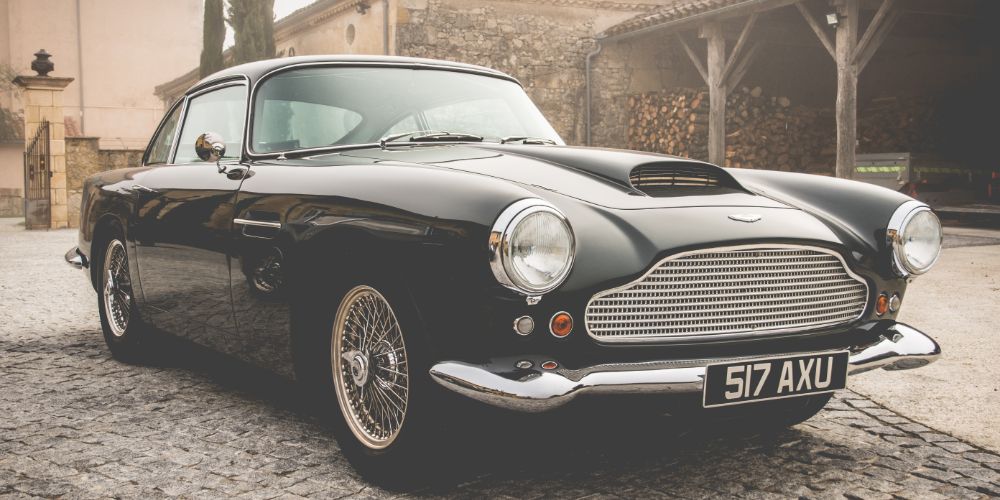 With an elegant and lightweight Superleggera coupe body shell designed by Italian coachbuilder Carrozzeria Touring, a Tadek Marek 3.7-liter straight-six engine, and a speed and agility not seen in its predecessors, the DB4 is a class act in British carmaking.
Mercedes SL 300 Gullwing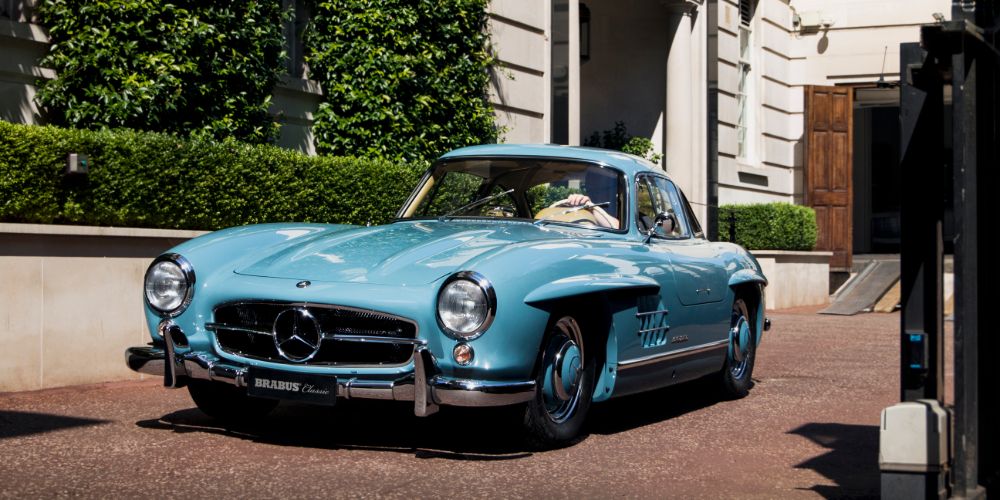 Magic – that's how Automobile Magazine describes the Mercedes SL 300. Despite coming out in the 50s, the Gullwing is a fast and agile roadster that can take a beating even on today's high-speed roadways. If taken care of properly, it's a car that will stay spry despite its age – all thanks to its bulletproof M186 engine.
Plus, it's a big attention-grabber too (if you're into that kind of stuff) with its distinct gull-wing doors.
Dodge Viper GTS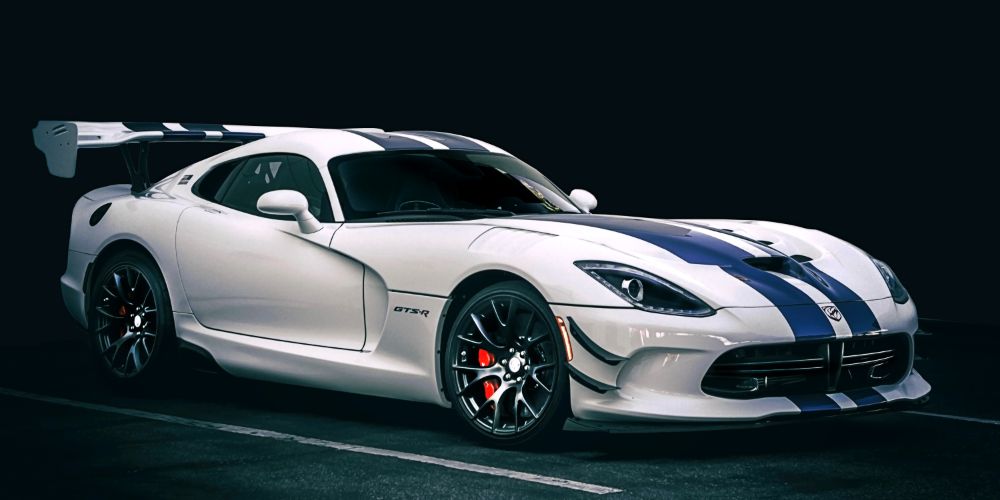 The first Dodge Viper was created after Chrysler's then-CEO Bob Lutz wanted a Shelby Cobra-like sports car for the brand. By 1989, the concept was introduced at the Detroit auto show too much excitement, and soon after, the brand unleashed its iconic roadster to the public.
The Viper GTS was launched in 1996 and came with a 450 hp engine producing 490 lb-ft of torque. Coupled with exceptional handling and the stylings of a Shelby Daytona coupe, all this makes the Viper one tempting animal.
BMW M3 (E36)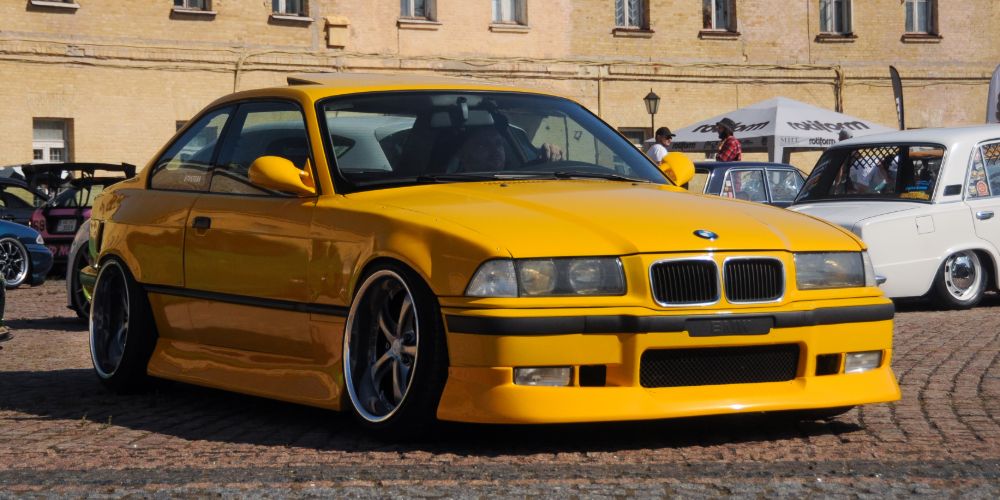 The BMW M3 E36 Light Weight was dubbed the "strangest M car ever built" by DriveTribe. Why? For starters, the Light Weight is a full 200 lbs lighter than the standard M3, as many interior components were stripped down till the car was left with the bare essentials. It also boasts a 240bhp straight-six engine that's been said to be incredibly fun to drive.
But what makes this car special is its rarity – only about 125 exist. Oh, and the late Paul Walker is said to have owned at least five of them.
Mazda MX-5 Miata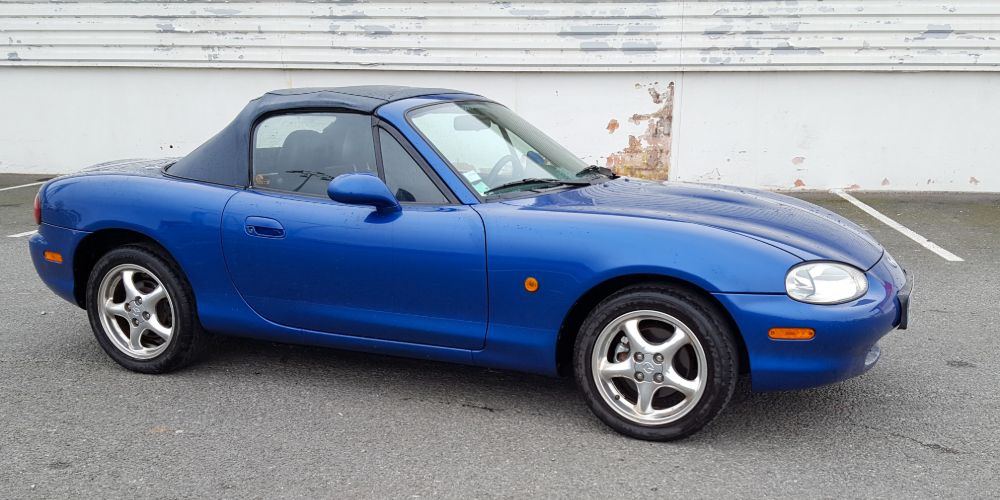 The first Miata has come to be known as one of the best-selling two-seater convertibles of all time. Its simplicity can explain its mass appeal. It may not have an ultra-powerful engine or the bells and whistles of its contemporaries. It makes up for it in fun and pleasant handling, impressive fuel economy, and affordability – as far as sports cars go.
Chevrolet El Camino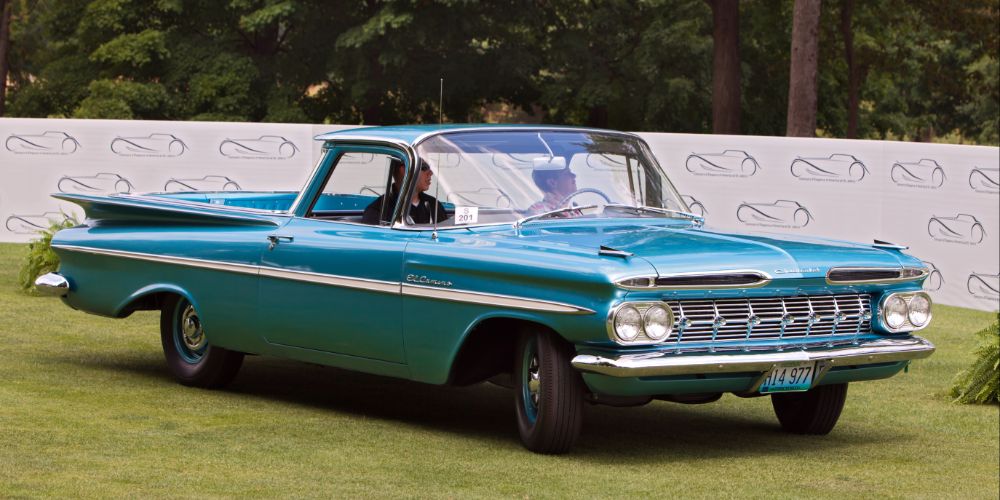 Inspired by the Ford Ranchero, Chevy's car-truck hybrid raised eyebrows upon its launch in 1958. Designed as a utility coupe, the El Camino was the perfect car for the working class American. You could use it to haul farm products on the weekdays, clean it up, and pull up to Sunday church looking spick and span.
Today – thanks in part to the upgraded engine on the 1968 SS version – the sleek workhorse has cemented itself as one of the most popular and instantly recognizable muscle cars to come out of the US.
Fiat 124 Spider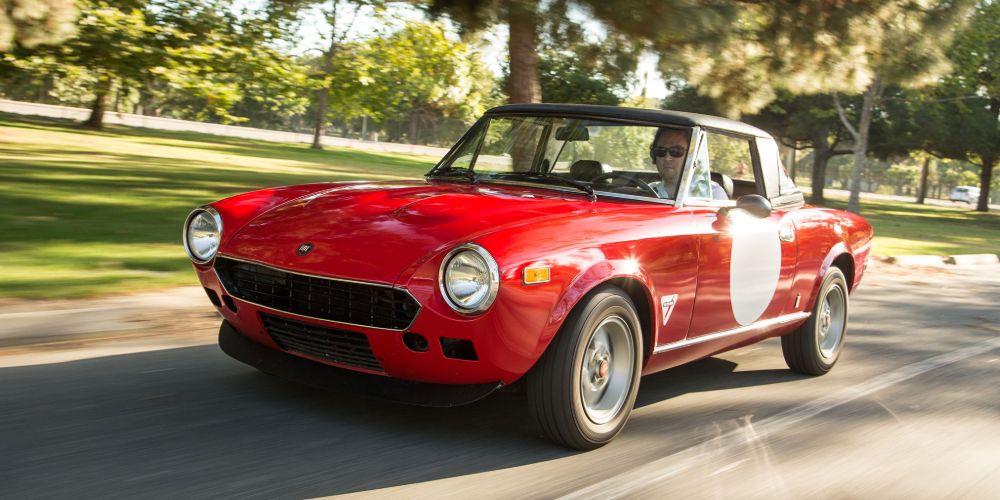 Though the 1968 Fiat 124 Spider may not have had the most powerful engine, its roomy trunk and two-seater cabin made it a much-loved machine for romantic road trips. And if aesthetics is a significant consideration for you, the Pininfarina-designed body can speak for itself. As Automobile Magazine puts it, the roadster perfectly encapsulates the "spirit of Italian design with its clean, spare shape."
Porsche 911
There are so many great iterations of this vehicle that it's almost too hard to pick a favourite. We'll have to go with Top Gear's sentiments, though – the 993 (1994-1998) version is perhaps the best-looking and most remarkable of the bunch. Iconic looks aside, the Porsche 993 Turbo was also a standout for being the first all-wheel-drive 911 Turbo.
Citroen DS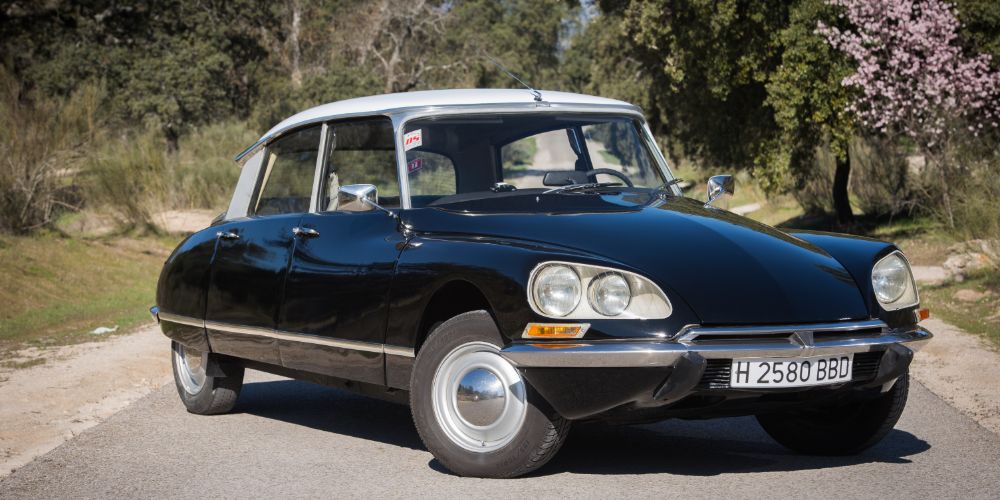 When the first Citroen DS was launched at the Paris Motor Show in 1955, it was a head-turner. Unlike any other car on the market at the time, the Citroen had an aerodynamic body and a tapered front fascia that surprisingly had no bulky radiator grille.
In a word, it looked like a bullet. Sadly, the first model didn't drive like one and was considered underpowered next to its contemporaries. It wasn't until 1965 that Citroen released a DS that could duke it out at a rally.
Volkswagen Beetle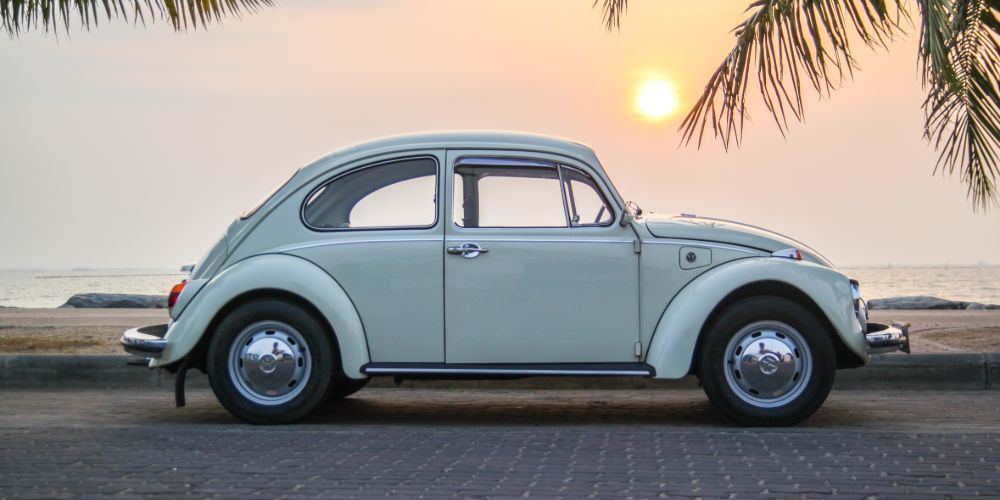 Is there a silhouette more easily recognizable than that of a Volkswagen Beetle? If you've ever played some version of the painful game of Punch Buggy, then we're sure you know the answer.
The Volkswagen Beetle was first sold from the 1950s to the 1970s when it became a household name worldwide. In fact, an estimated 21 million Beetles have been sold worldwide. It's also become a movie star in its own right, appearing in countless movies and even starring as the main character as the anthropomorphic Herbie in the six-film series The Love Bug.
The Bug was redesigned in 1998 and named the New Beetle to much fanfare. New convertible models were also released in 2003 and 2013. The Beetle was so beloved that when Volkswagen announced the end of production in 2019, millions of people expressed their sadness to see the Bug retire.
Ferrari 250 GTO
Dubbed "the most valuable car of all time," the Ferrari 250 GTO is arguably the most coveted car ever made. It's easy to see why – Ferrari only built 39 of these bad boys.
But rarity aside, it's definitely an engineering masterpiece. Designed by Giotto Bizzarrini, the menacing racer dubbed "Il Mostro" is equipped with a V12 engine that allows it to reach a top speed of 174mph.
Just how valuable is this car, you ask? In a 2018 auction, a 1962 Ferrari 250 GTO sold for $48.4 million.
Ferrari 308 GTS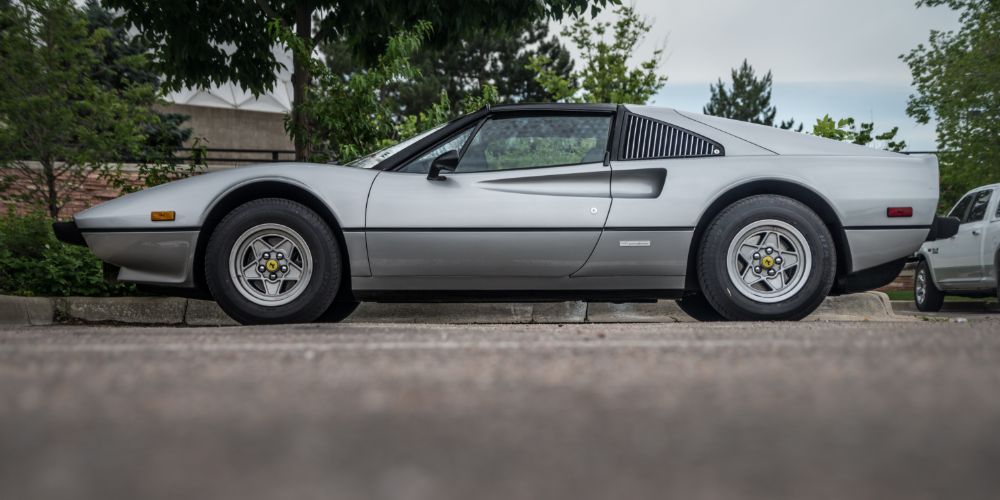 Thanks to the '80s TV show Magnum PI, the Ferrari 308 GTS is seen by many as the "quintessential red Ferrari." While it's not the fastest nor most expensive Ferrari out there, it does have the pop culture status that others could only dream of.
Aston Martin DB5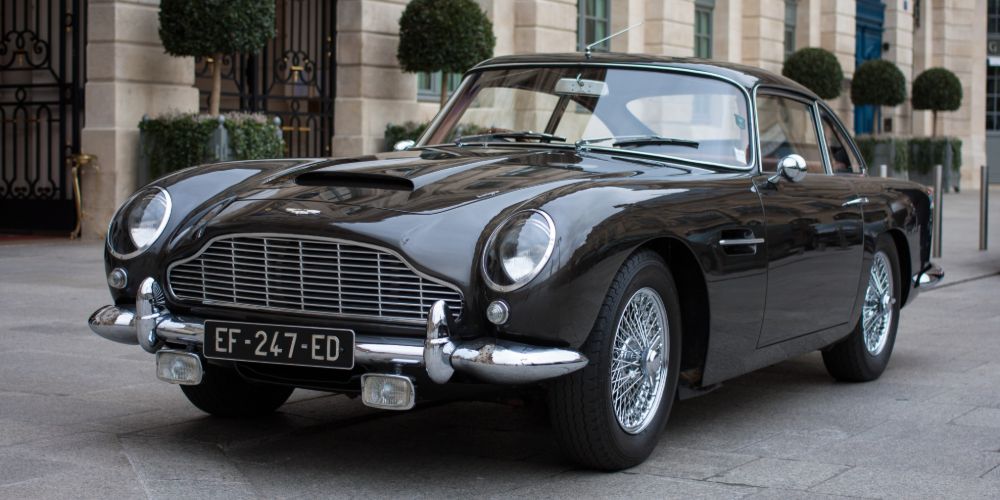 The DB5 is another classic car made popular by pop culture. As James Bond's choice getaway car (at least in the Goldfinger and Thunderball eras), the Aston Martin DB5 has come to be known as classy, cool, and sophisticated. If you're a huge Bond fan, this is the holy grail of collector cars.
Mini Cooper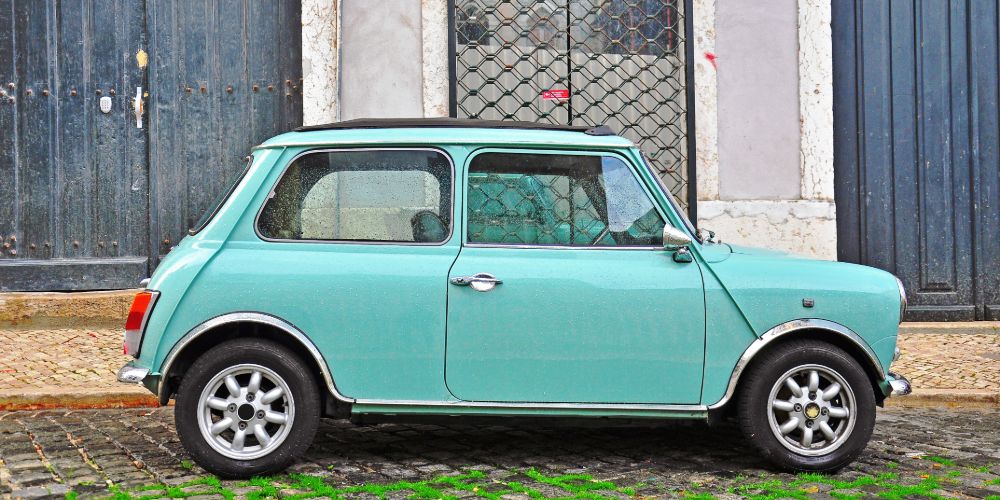 Speaking of classic British cars, we'd be remiss to leave out the Mini Cooper. Like the mini skirt, Twiggy, and the Beatles, the Mini is an icon of the British pop culture in the Swinging Sixties. The iconic car was also featured in both the 1969 Michael Caine version of The Italian Job and the 2003 American remake of the same name.
Shelby GT500CR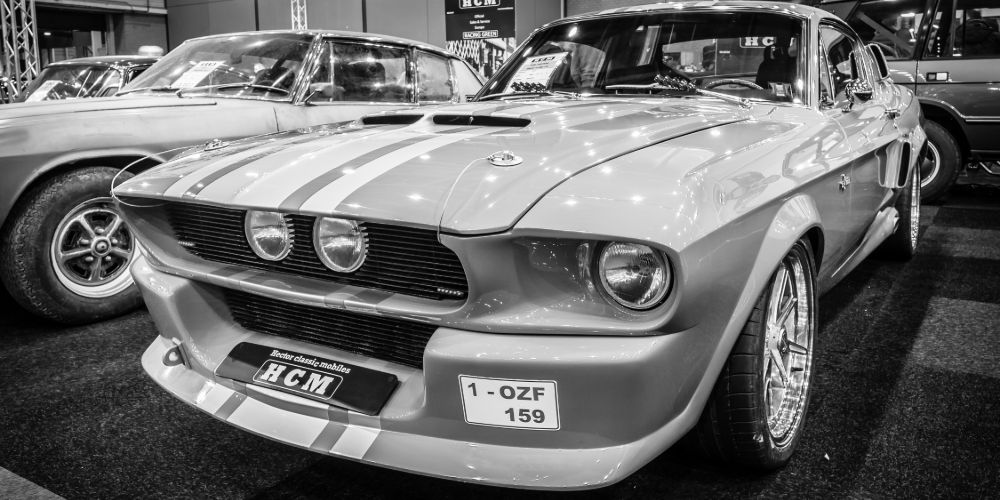 The Shelby GT500CR is a collaboration between Ford Mustang and Carroll Shelby. The first generation Shelby, the GT350, was released in 1965 and was often referred to as the Cobra.
Built for speed, the Cobra was fast but not at all comfortable. Two years later, Shelby released an upgraded GT500 based on the Mustang and decked out with a FE 428 cu in (7.0 L) Police-Interceptor V8 engine.
Jaguar XJS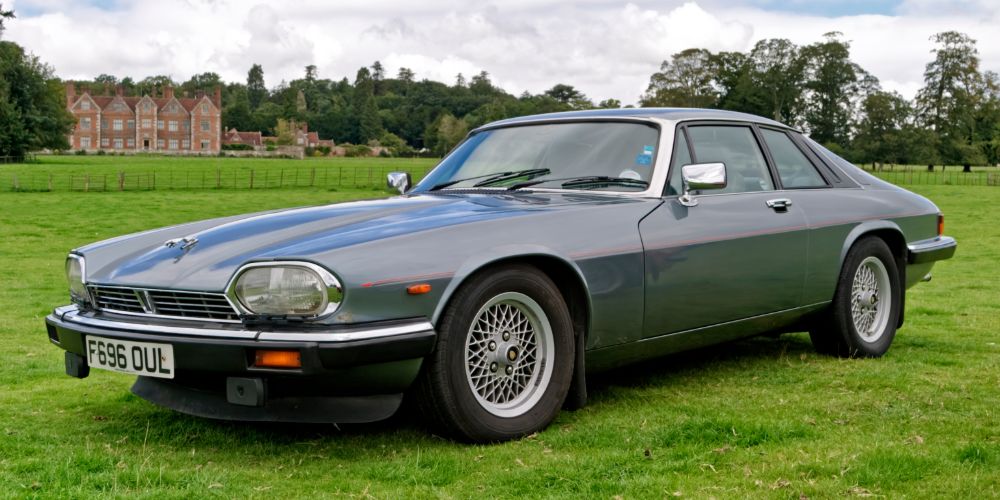 Built between 1975 to 1996, the Jaguar XJS is the successor to the classic and highly regarded E-Type. The grand tourer is a luxury vehicle through and through, and with a V12 engine, its power delivery is smooth as butter. Unfortunately, the XJS was also marred with mechanical issues – so much so that Driving.ca put the car on its list of the ten scariest vintage cars to repair and maintain.
Ford GT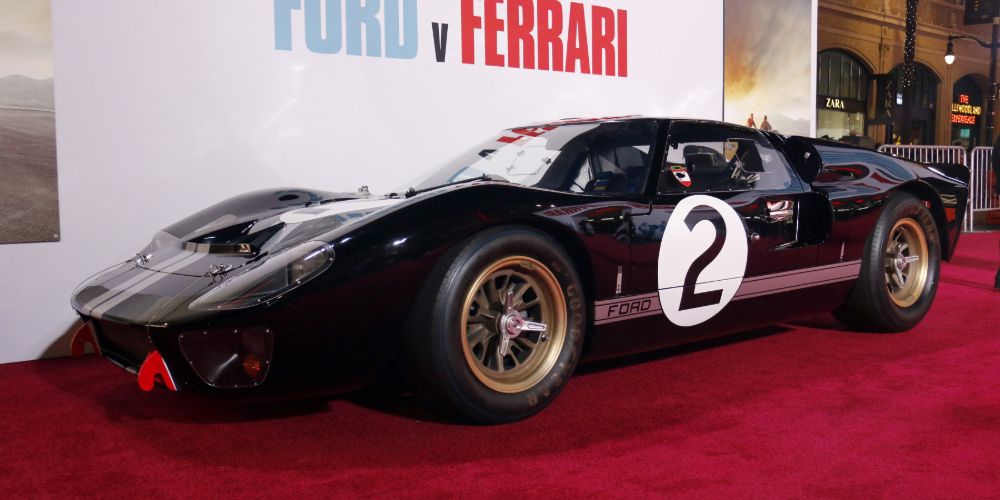 While there is a range of vehicles built from 2004 to 2006 that carry the Ford GT moniker, we'll be talking about the OG racer that inspired it: the Ford GT40.
Built between 1964 and 1969, the GT40 is a world-renowned racecar famous for winning four consecutive Le Mans races from 66 to 69. As Forbes describes it, the GT40's success at the Le Mans is "arguably the most famous string of American racing victories in the history of the sport."
Ford Model T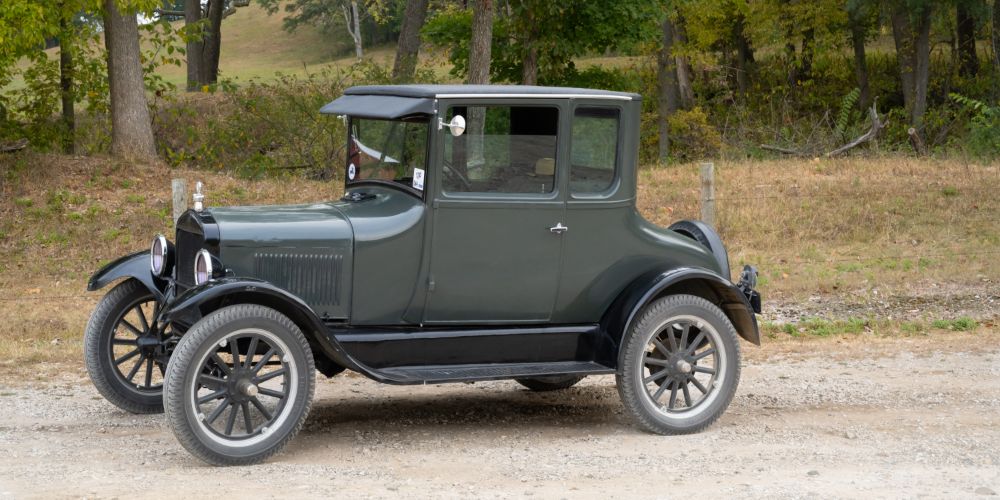 Now, let's rewind to 1908 when the Model T – the first affordable modern vehicle made – was released. Produced until 1927, the Model T stood out as an attainable transportation option at a time when most cars were reserved for the rich.
In mass-producing the Model T, Ford revolutionized the manufacturing process. So while the Model T won't keep up with the zippy roadsters on this list, it can be credited as the car that paved the way for everyone else here.
Bugatti Type 57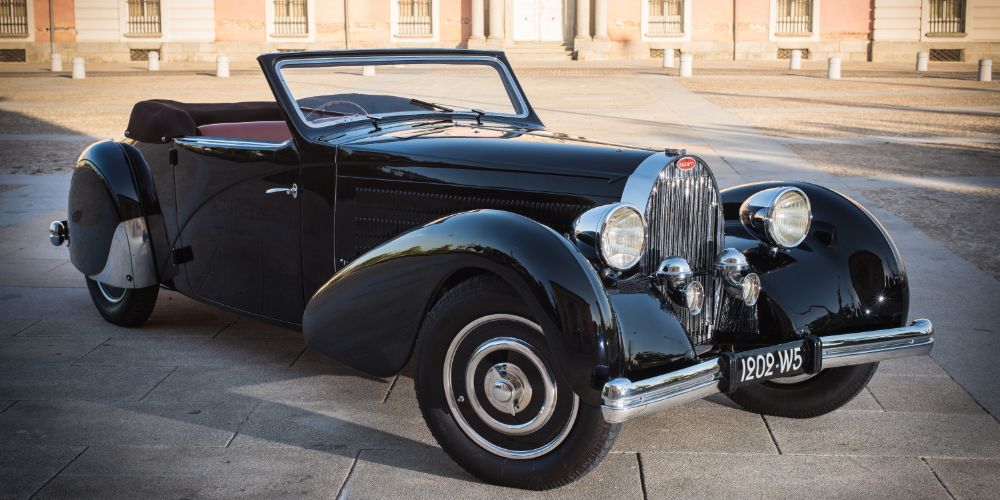 The 1936 Bugatti Type 57 is like nothing on this list, with its low stance and almost whimsical teardrop-shaped body. Part supercar, part avant-garde piece, the Type 57 is a rare piece that's almost too beautiful to drive.
Ford Boss 302 Mustang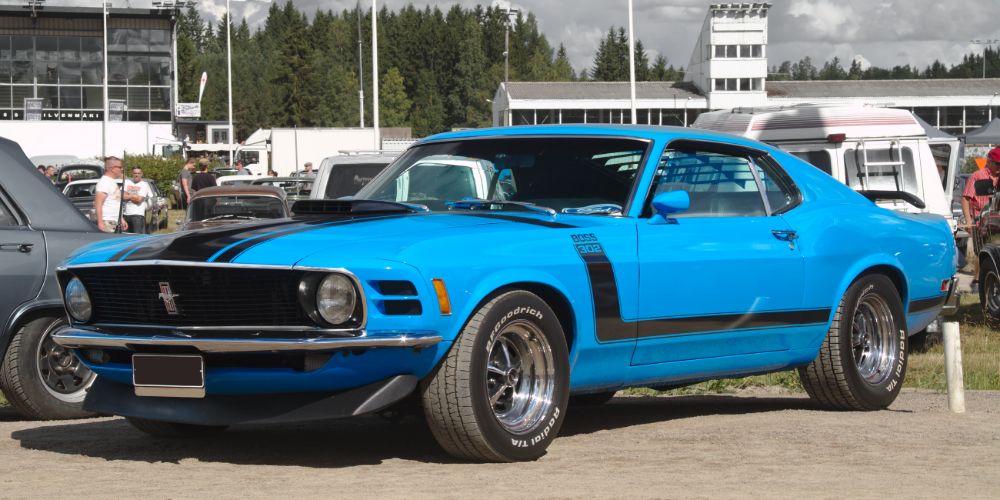 When the Mustang Boss 302 was released in 1969, Car and Driver called it "simply unshakeable." Unlike most of its predecessors, the Boss 302 was easy to maneuver, responsive, and, yes, powerful. Produced for the Trans-Am racing series, the Boss was piloted by the likes of Parnelli Jones, who drove the Mustang to victory in the 1970 championship.
Chevrolet Corvette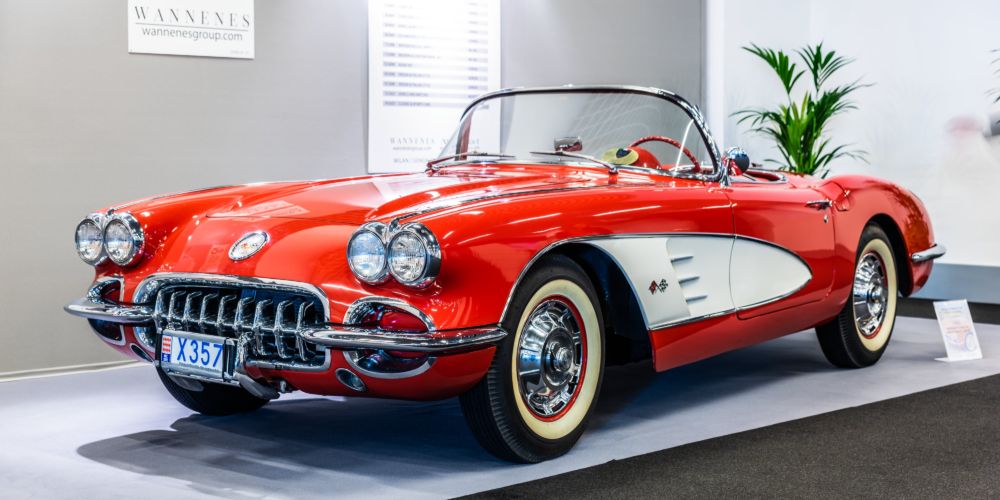 Modelled after British sports cars, Chevrolet's first Corvette came with a fibreglass body, a 3.9-litre straight-six engine, and only two transmission options. After years of struggling to sell their cars, Chevrolet finally hit the jackpot with its 1956 model, which came with a v8 engine that produced 210 hp. It was also redesigned into the classy hotrod that we all know and love today.
Find Your Dream Classic Car Today
If all this talk of classic cars has gotten your heart pumping, just wait till you see what we have to offer. Just head to our homepage or download the app and search through dozens of classic car listings available today!