Maybe you've always admired vintage cars but couldn't afford one till now. Or perhaps you'd been bombarded by stories of your granddad's awesome car back in the old days. Whatever the reason, you know that vintage and classic cars just have an edge that sets them apart from modern vehicles – and you want in.
Even so, vintage cars still come with their own set of pros and cons. Purchasing a vintage car isn't like buying any used car; the criteria are far more different. To help you make an informed decision before buying your very first vintage car, we've compiled this list of everything you need to know about these machines.
Vintage, Classic, Or Old – What's The Difference?
First thing's first, let's get this out of the way. Is there a difference between a vintage car, a classic car, and a plain old car? Most people use the terms vintage and classic interchangeably. And to be clear, we'll be doing that in this blog as well.
However, it's important for anyone who wants to start collecting old cars to know that there is a distinction between vintage, classic, and antique cars.
According to the American Collectors Community, cars can be categorized by model/year and historic status. Vintage cars are typically cars manufactured from 1919 to 1930, while antique cars are vehicles made before 1976. Finally, classic cars are vehicles that were manufactured by 1990 or earlier.
Is Buying A Vintage Car For You?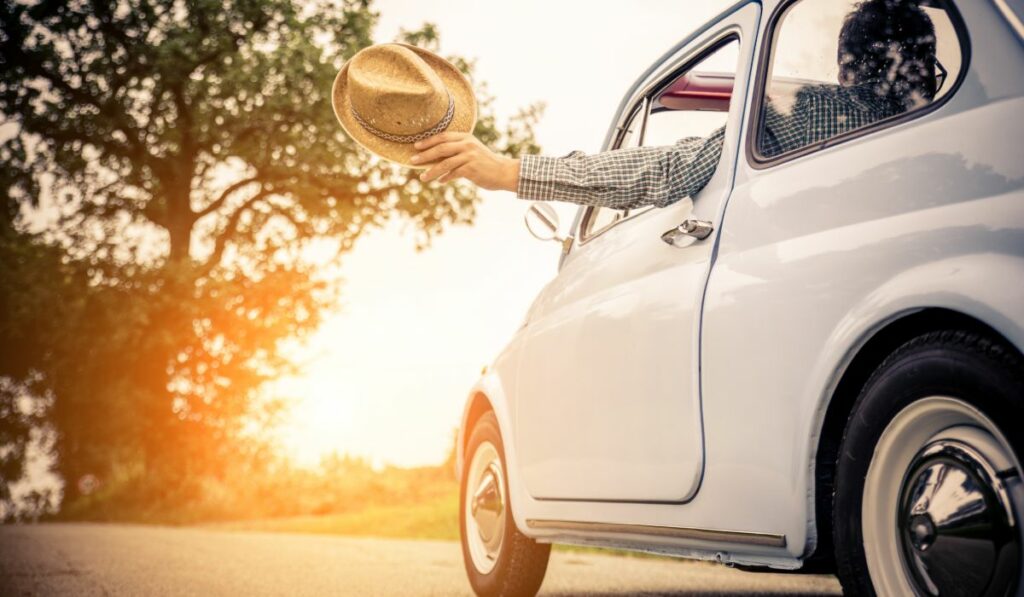 Before you begin looking at listings, you have to ask yourself this: "Why am I interested in buying a vintage or classic auto in the first place?"
Buying a vintage or classic car isn't for the faint of heart. You need to make sure you have the financial capabilities, the time, and enough interest in tinkering with machines for the purchase to be worth your while.
Consider the following questions before making the jump:
Am I Treating This As An Investment?
Sure, some people can find rusty old beaters, restore them to their full glory, and sell them for double or even triple their worth. But restoration takes a lot of time, money, and years worth of knowledge and experience. Some of the classic cars on sale are sold by vintage car enthusiasts that enjoy doing reworks to their vehicle. However, this could be a lot of money. While some people can take care of the labour work on fixing the car, much of the parts are hard to find, and this is where it can get costly. That's why it may even take you months or years to get an old car up and running again. So while you can make money off of restoring an old car, it's not always guaranteed.
Do I Enjoy Spending My Free Time Tinkering Away In A Garage?
If your answer is no, then don't even bother buying a classic or vintage car. Remember, these cars are old, and taking care of an old car is constant work.
Depending on the car's condition upon purchase, you may have to spend time in the garage even before taking it out for the first time. And even if you get your hands on a perfectly roadworthy vehicle, you can expect breakdowns and much-needed repairs soon after.
What Am I Going To Use The Car For?
Do you want a daily driver, a shiny toy you can take out on the weekends, or a collector's item that's strictly for viewing only? This should greatly influence what kind of vehicle to get. Naturally, if you want something you can still confidently drive around in on the regular, you should gravitate towards newer models with more readily available parts.
Pros Of Buying Vintage
Wow-factor: Let's face it. Classic cars are cool! They have history and a certain gravitas. Plus, they make you stand out from the sea of SUVs and trucks on the road today.
Fun: The hum of the engine, the feeling of being completely in control of the vehicle, the attention you get from strangers and fellow gearheads. It's all part of the fun of owning a classic car.
Price appreciation: Modern cars depreciate the minute they're driven off the lot. But classic cars hold or even appreciate – if they're well-maintained.
Cons Of Buying Vintage
Cost: Between restoration, maintenance, storage, and insurance, the cost of owning a vintage car isn't for the average joe.
Time: Money isn't the only thing you'll be spending while working on your restoration projects. You'll likely spend a lot of time on repairs, upgrades, and research.
Usability: While some classic cars can still keep up on the road, most cars that are over 50 years old just won't be able to measure up to today's modern engines. Old cars are enormous gas guzzlers too!
Safety: Modern cars come with a range of safety features, from a forward-collision warning to ABS. You'd be lucky to find a vintage car with airbags!
Budgeting For A Vintage Car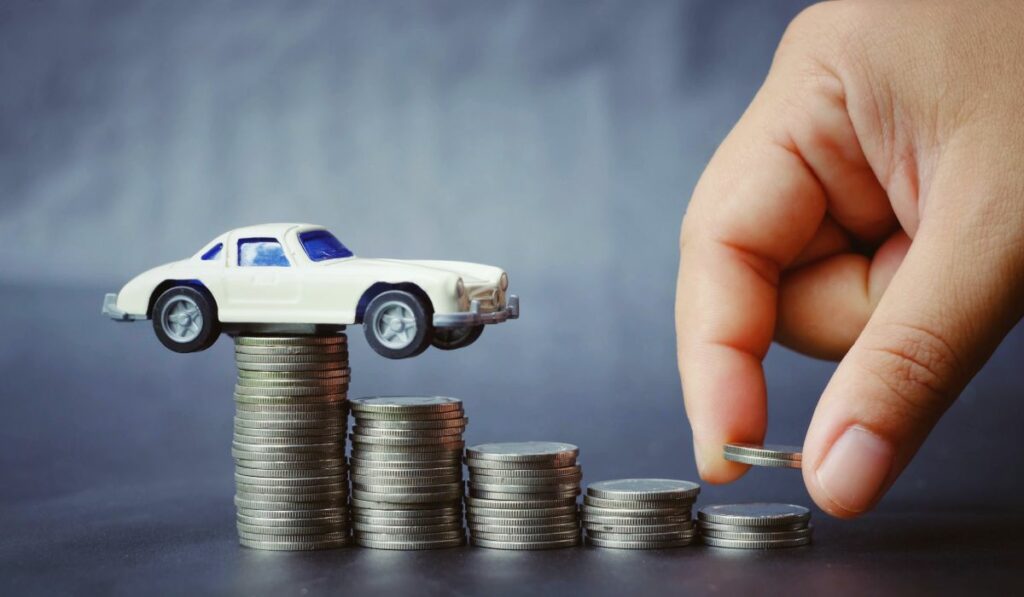 So we've established that buying a vintage car can be costly. But just how much does it really cost?
Since there are thousands upon thousands of vintage and classic car models out there (and in varying degrees of maintenance and roadworthiness), it's not easy to pin an exact number. With enough sleuthing and through the proper channels, you may be able to score something good – say, a Datsun 24OZ or a Fiat 124 Spider – for a mere $10,000.
When shopping for a vintage car, make sure to look into the following factors, which can affect the price:
Rarity: How many pieces are left? The rarer the vehicle, the more expensive it ought to be.
Original equipment: The closer a used car is to its original state, the higher the value. This includes the gearbox, seating, carpeting, etc.
Mileage: Anyone searching for used cars should know that lower mileage often points to better condition all around.
Age: Generally speaking, older cars will be pricier than newer models.
Manufacturer: Fords, Ferraris, and Aston Martins will naturally cost you a lot more than a Fiat or a Volkswagen.
Choosing The Right Classic Car For You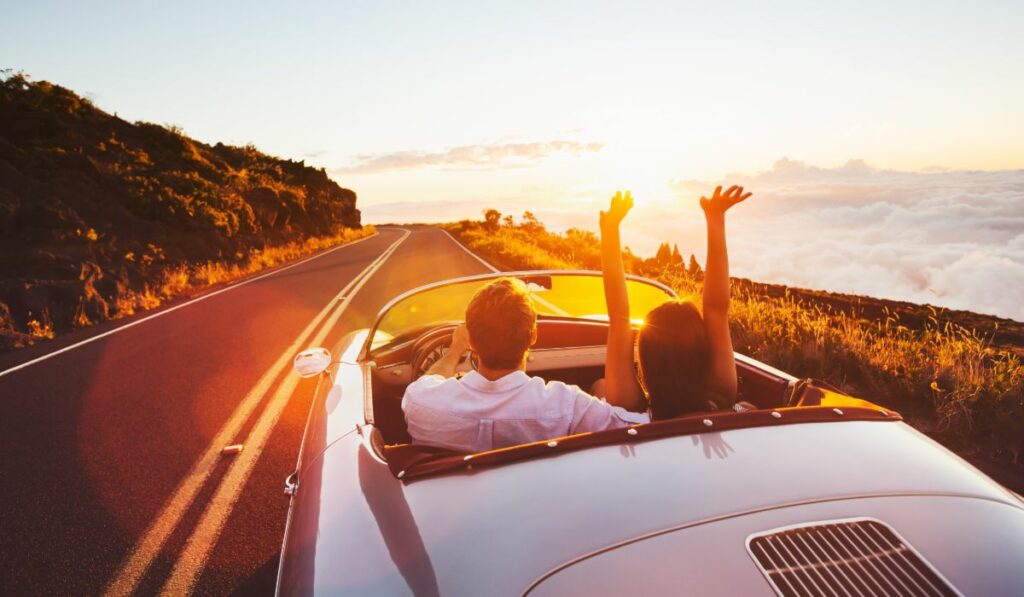 Ready to purchase your first classic car? Get started with this step-by-step buying guide:
Step 1: Set A Price Range
Budgeting for a used car entails factoring in dealer fees, sales tax, and inspector's fees on top of the sale price. Aside from these, you also need to think about restoration and maintenance costs, potential accident repairs, registration fees, and gas, parking, and toll expenses.
Step 2: Survey The Market
Always do your research. If you know the exact make and model that you want, make sure to assess the market. How much are similar cars selling for in your area? Are prices higher or lower in neighbouring towns/cities? Can you get discounts for certain things, like settling for a colour that isn't too hot or interior equipment that isn't original anymore?
The best way to research prices and conditions of potential cars is by checking out online classifieds, auction sites, and classic/vintage car groups.
Step 3: Join Reddit Threads, Facebook Groups, And Other Online Communities
Want intimate knowledge on rare models? Need advice on repairing a particular problem that the mechanics in your area can't figure out? Looking for people who share the same enthusiasm you have for vintage vehicles? Thanks to the internet, it's never been easier to find people to bounce ideas off, ask questions, and compare notes with!
Step 4: Make A List Of Must-Haves And Non-Negotiables
Go back to the question we posed above. Ask yourself, "What am I going to use the car for?" and "Why do I want a vintage car in the first place?"
One easy way to narrow down your options is to make a list of your wants, needs, and non-negotiables. Some factors to consider include make and model, year, transmission, safety features, sticker price, repair and maintenance cost, and mileage.
Vintage Car Inspection Checklist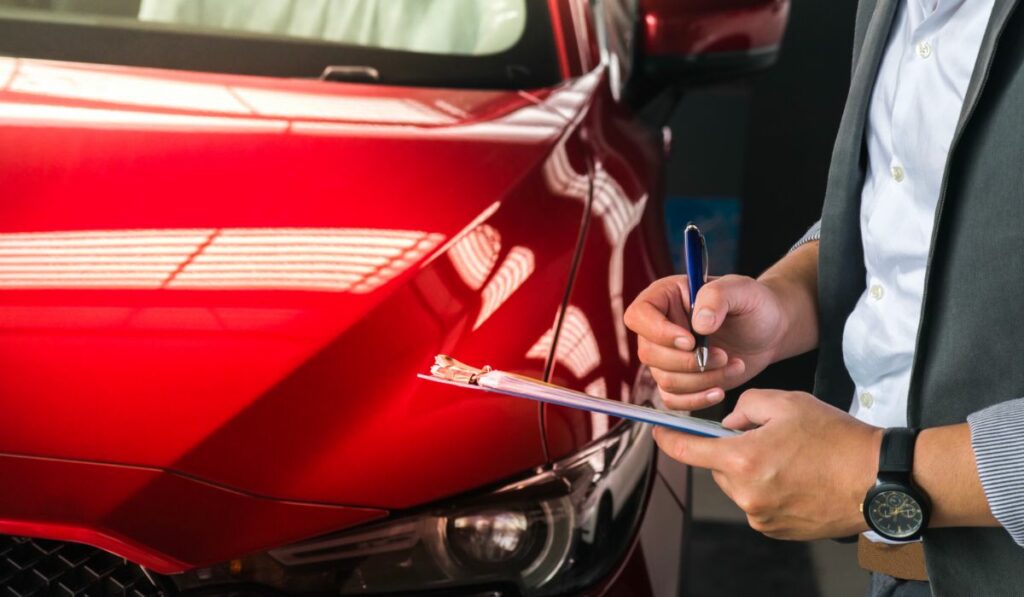 Once you've decided on a few prospective cars, the next step would be to message the seller and set a date for the inspection. Before the meeting, be prepared to ask your seller pertinent questions about the history of the car, the seller's reason for selling, and potential problems you may encounter down the line.
You'll want to make a thorough, in-depth inspection. For this, it's always a good idea to bring a professional mechanic along for both the inspection and test drive, as they will be able to help you understand anything that might cost you major repairs down the line.
While your mechanic should know what to look out for, it's best to come prepared with the following checklist:
VIN And Title
A Vehicle Identity Number is a unique code that helps you look up a car's vehicle history report. The report provides important information about the car's history, including the make, model, year, mileage, title, existing liens, accident history, and repairs/maintenance reports.
A title can also tell you the condition of a car:
A clean title indicates that the vehicle doesn't have any existing liens and has never been considered a total loss.
A salvage title points to a car that has been severely damaged and is considered by an insurance company as a total loss. In other words, it cannot be driven or insured.
A rebuilt title indicates that a car has been repaired to make it drivable again.
Exterior
Check the outer body, underbody, lights, tires, and mirrors. Inspect the paint, look for dents, and watch out for signs of welding and replaced exterior panels.
When inspecting an old car, you should always look for signs of rust damage. It's normal for cars that are 50+ years old to have a little rust here and there, so don't expect a totally rust-free car. But a fully corroded underbody can cost you thousands in repairs.
Finally, don't forget to inspect the tires, lights, and windows.
Interior
Does the car still have its original seats, upholstery, and dashboard? If you're planning to restore and sell the vehicle in the future, you should know that having original parts can exponentially increase its value.
Engine And Transmission
Pop open the hood and look out for obvious signs of rust and corrosion, as well as cracks on the belts and alternator. When you go out for a test drive, make sure to listen for strange noises coming from the engine. Don't forget to test out the transmission as well. Ask yourself whether shifting feels smooth and responsive or clunky and jittery.
Test Drive
Request for at least 30 minutes to drive the car around so you can get a good feel of its performance. It's a good idea to bring your mechanic along for the test drive, as you'll need to focus on driving.
Again, listen for any clunking or whining. And make sure to test every button and switch as well. Use all your senses when driving, including your sense of smell – burning smells can mean major issues with the transmission!
Classic Car Insurance
Insurance premiums will differ for each make and model, but one thing remains the same – classic car insurance is much more expensive than modern car insurance. This is because older vehicles are expected to break down and require repairs more often than newer vehicles.
But don't worry. There are tons of insurance companies specializing in older vehicles or have special offers for vintage and classic cars. For example, some companies might offer agreed value or guaranteed value insurance. According to Car and Driver, with this type of insurance, the provider "agrees to suspend the co-insurance requirement. A statement of property value should be submitted to the insurance company before they can activate a policy with an agreed value provision."
With this type of policy, you can determine the value you want for your vehicle. You're also assured of the full insured value of the property in case of a total loss (the plan covers that).
Where to Buy A Vintage Car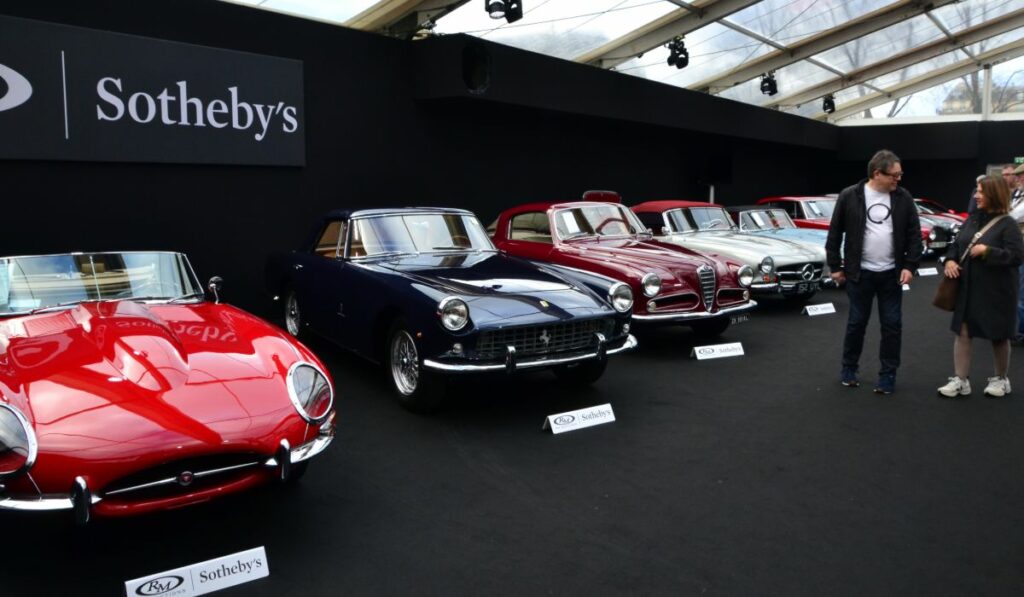 Buying vintage is not quite as easy as picking a new car from your local dealership. But, thankfully, there are several avenues you can choose from:
Auctions
Classic car auctions are fun and exciting events where you can meet collectors and enthusiasts from all over. Plus, you're more likely to find a rare vehicle at an auction than a dealership. And if there isn't one near you, you can always search for an online auction to participate in through your phone or computer.
Unfortunately, with auctions, you don't get the opportunity to make a thorough and careful inspection of the vehicle before purchasing it as-is.
Classic Car Dealers
Many classic car dealers partner with private sellers who handle everything, from displaying the cars on their lots to advertising to managing potential buyers. Most dealers will also run the cars through an inspection.
However, they don't do this for free. This means that when you buy from a dealer, you have to pay extra for dealer fees. Sometimes, this can amount to 10 to 15 percent of the sale price.
Private Sellers
If you don't want to deal with dealers or auctioneers, you can always scour the web for collectors or restorers who are looking to let go of one of their prized possessions. While this can help you cut down on middle-men fees, there are some caveats.
For one, it takes a lot of time and effort to find a trustworthy private seller offering a classic car at an affordable rate. Secondly, it's virtually impossible to verify the legitimacy of a private seller unless you know someone who has dealt with them in the past.
The Best Classic Cars For First-Time Buyers
Don't have a particular car in mind? Here's a list of 10 of the best and most affordable classic cars suitable for first-time buyers:
Ford Hot Rod
Volkswagen Karmann Ghia Convertible
Fiat 600
Aston Martin DB5
Aston Martin DB7
Ford Mustang GT
Datsun 240Z
Porsche 914
Bel-Air Chevrolet Corvette Classic
Chevrolet El Camino
Your Dream Car Is Waiting For You Here
Ready to buy your first vintage car? At Carpages.ca, we want to make car shopping more accessible and safer. As such, we make sure that all vehicles advertised on our site are from government-registered dealers or identity-verified individuals. No more shady dealers, no more lemons.
Find your dream classic car in minutes on our website. Head to our homepage or download the app to find the best classic cars for sale in Canada today.