Maintenance costs are one of the biggest factors to consider if you're looking to buy a new or used car. Most car buyers focus on the sticker price of an automobile when determining the average cost of a car. But hidden costs related to future repairs and maintenance, insurance, and fuel can add up.
The average cost of an automobile's servicing can reach almost $12,000 in a span of ten years. So knowing the cars with lowest maintenance cost can help you make the right decision when you buy a car you'll need to maintain for years.
Whether you buy a small- or midsize car, or if you choose expensive cars or an SUV, performing routine maintenance can help you avoid costly issues down the line. The following highlights the most reliable automobiles for 2020 so that you can choose from a wide range of models that can help you minimize repair costs, maintain its value, and get the most out of your vehicle.
Toyota Corolla
The Toyota Corolla has long been considered one of the most reliable cars on the market. The 2020 Toyota Corolla has an estimated annual maintenance cost of $710, which is significantly less than the monthly average of $1,186. This makes it one of the most affordable cars on the market to own and maintain.
The Toyota Prius also offers affordability in the form of lower maintenance costs. This hybrid automobile offers an average of over 80 kilometers per gallon of fuel, further reducing its total average cost and maximizing the benefits it offers to the average driver.
Infiniti Q70
The Infiniti Q70's reliability makes it one of the least expensive cars to own and maintain. Nissan is the parent company of Infiniti, and their cars share many parts. This makes it easy to find the cheapest parts for cars on the Infiniti Q70 less expensive.
Honda Accord
Much like the Toyota Corolla, the Honda Accord has a reputation as one of the most reliable cars to maintain today. Car owners typically find that they have to take their car in less frequently when they drive a Honda Accord. The popularity of the Accord has made its parts easily accessible, which further reduces the average cost of maintaining it over time.
What SUV is the Cheapest to Maintain?
If you're looking for a sport utility vehicle (SUV), then you're likely looking for a vehicle that's durable, reliable, and large enough to meet your needs without the high fuel-consumption levels seen in most larger models. The average cost to maintain an SUV will depend on the complexity of its features and availability of the parts required for repairs and maintenance.
When considering which SUVs are the cheapest cars to maintain, you want to consider unscheduled repairs and the number of times your SUV needs to go into the shop. Severe repairs may also be required, adding to the total cost over the life of your vehicle.
Toyota C-HR
The Toyota C-HR ranks high among SUVs with low maintenance costs. Its predicted reliability rating is higher than average ratings for the class of vehicle. Standard features that are considered optional in other brand models include driver assistance and advanced safety features.
Toyota 4Runner
The Toyota 4Runner is another favourite among enthusiasts who want reliability in their SUVs. One of the original SUVs, the Toyota 4Runner has some of the same features and characteristics it had when it was first introduced. It's got plenty of cargo room and off-road power as well as above-average reliability.
Toyota RAV4
Another popular Toyota SUV is the RAV4, which includes many standard features, a large cargo space, smooth ride, and impressive fuel economy. The RAV4 SUV features adaptive cruise control, automatic emergency braking, and land tracing assist technology to help drivers stay safe in their lanes
What is the Cheapest Truck to Maintain?
The trucks available today can also offer low maintenance costs, helping you get the most value out of your vehicle. But figuring out which truck is best for you can be difficult. A truck with a low price may not provide the features and dependability you're looking for while a higher-end truck may have higher maintenance costs over time. Factors that impact the total cost of a truck include its features, safety, and reliability.
Toyota Tacoma
If you're looking at compact trucks, the Toyota Tacoma may have a higher sticker price, but its high-reliability ratings can translate to lower maintenance costs in the long run. The Tacoma offers a larger payload than competing models, and it comes with advanced driver assistance features that many car buyers want.
Dodge RAM
If it's a full-size truck you're looking for, the Ram 1500 combines an affordable cost of ownership with a low starting price. Its reliability and fuel economy make it an appealing option for car buyers who want the features found in a full-size truck without the costly maintenance and repairs. Its towing power is just as impressive, and its spacious interior and comfortable seats make it one of the best trucks to own in 2020.
What is the Most Reliable Brand of Car?
The most reliable car brands may surprise you. Porsche, for example, consistently places highly on lists from Consumer Reports, and they've begun to expand its line of cars and incorporate more traditional styles and features. The use of an alternative power source in the Taycan is just one example of the changes that Porsche is making, and its long-term maintenance can be more affordable.
Porsche
Toyota
Not surprisingly, Toyota remains one of the most reliable car brands on the market. The Corolla scores high in reliability and the Toyota Prius is widely recognized as one of the most reliable cars on the market, which in turn reduces maintenance costs.
Kia
The Kia Soul is another reliable car that many buyers overlook. With an average repair cost of $437 per year, owning a Kia Soul can be an affordable way to enjoy the features and benefits it can provide. The frequency of repairs for this vehicle is relatively lower compared to other cars to maintain, helping you reduce your car maintenance costs.
Which Car Brands Last the Longest?
The average lifetime of your vehicle will determine its total cost to you. Having a car that can continue to perform long after you've bought it can be one of the best investments you make. The Honda Odyssey is a minivan that owners have enjoyed for years. Having a car this size that lasts longer can help you maximize the use you get out of it and increase the return on your purchase with reduced car maintenance costs.
Honda
Honda Accords are cars to maintain that are known to last. A longer lifetime and higher resale price make the Accord one of the most popular choices for new and used car buyers, and it's available in sedan and two-door models. You can expect a lower car maintenance cost over time when choosing a Honda Accord.
Toyota
Toyota's Avalon has a spacious interior, excellent fuel economy, driving dynamics, and impressive tech and safety features. It has a V6 engine, good handling, and a smooth feel. The Avalon also features blind-spot monitoring, lane keep assist, and brake assist with forward collision warning.
What Car Brand Has the Least Problems?
The right car will offer the safety, performance and new technology you're looking for. Lexus has consistently ranked among the top vehicles in Consumer Reports. Reliable and higher-end models include the Lexus GX, ES, NX, and RX. The Lexus GS offers comfort and agile handling along with plenty of standard safety technology.
Toyota
The Toyota car brand's reliability means that you're likely to face fewer problems over time. The reliability of the Toyota Prius has further cemented the Toyota brand as one of the most dependable manufacturers for automobiles that include the Toyota Camry, Toyota Tacoma, and the Corolla. Most car buyers think of Toyota first when they decide that reliability is an important feature for their new car.
BMW
Other car brands like BMW are also producing reliable vehicles that are more affordable to own and maintain. The BMW i3 is considered the model that offers the highest level of reliability for consumers, as well as the X6 SUV and the BMW 4-series.
Which Car Has the Lowest Maintenance Cost?
Extended warranties can help car owners offset the cost of ownership. But warranties don't' always include maintenance costs and repairs resulting from the wear that belts, brake pads, and other components undergo. Choosing a less expensive model to work on can make owning a car more affordable over time.
The Toyota Corolla is among the cheapest cars to maintain and repair. The 2020 model has been completely redesigned and includes plenty of standard advanced safety features. It's fuel economy rating and comfort make it one of the most popular vehicles among car buyers who don't want to pay a lot to maintain their vehicle.
What Is The Cheapest Foreign Car To Maintain
In the past, foreign cars were more expensive to maintain because their parts needed to be shipped from different parts of the world. Nowadays, it's much easier to import and export materials across the world.
When looking at the cheapest foreign car to maintain, many buyers tend to choose between European and Asian car brands. For German cars, they are more costly to maintain but luxurious and extremely comfortable to ride in. Japanese cars, on the other hand, are known for their reliability, consistency, and affordability. That's why many choose to purchase Japanese brands, like Toyota and Honda, for a vehicle that is cheap to maintain while lasting them for years.
Honda Civic
A comfortable, yet attractive car, the Honda Civic is one of the cheapest foreign cars to maintain. Their parts are extremely easy to find and are readily available when needed. The repairs are easy to perform, which makes the cost lower for both DIY and mechanic repairs. In fact, Honda has made innovative changes to their models to ensure they last longer with less maintenance by removing parts that require timely replacements.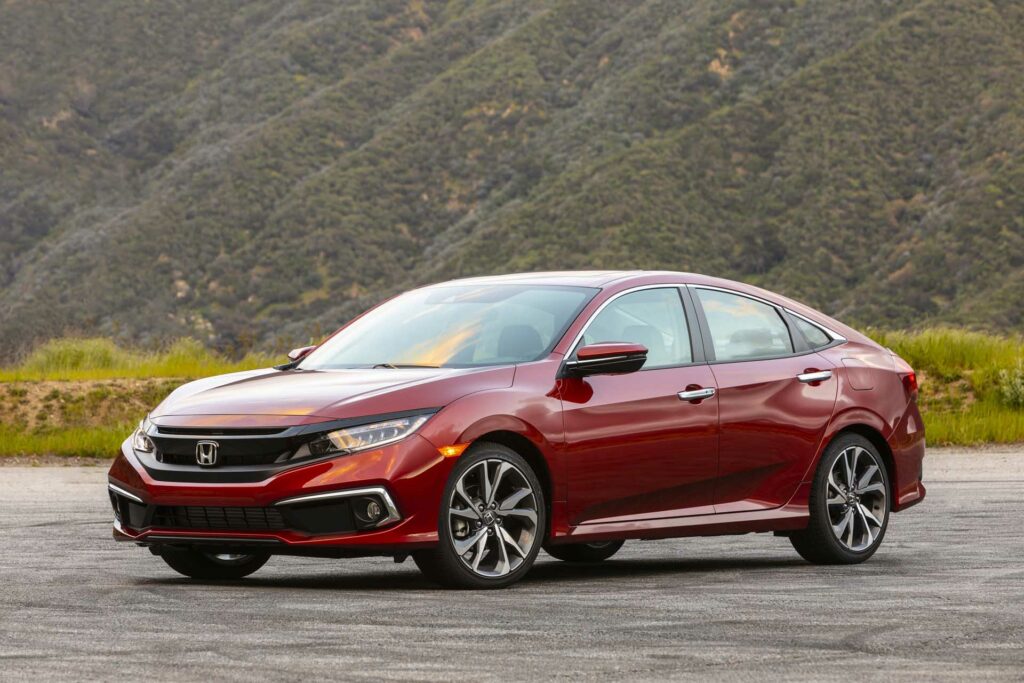 Toyota Camry
The Toyota Camry is a fantastic foreign car that is comfortable, strong, and easy to handle. Packed with a great infotainment system and modern interior, the Toyota Camry not only boasts an attractive exterior and interior, it's low maintenance costs are extremely attractive as well. The car's readily available parts and four-cylinder model is easy to repair and cheap to maintain.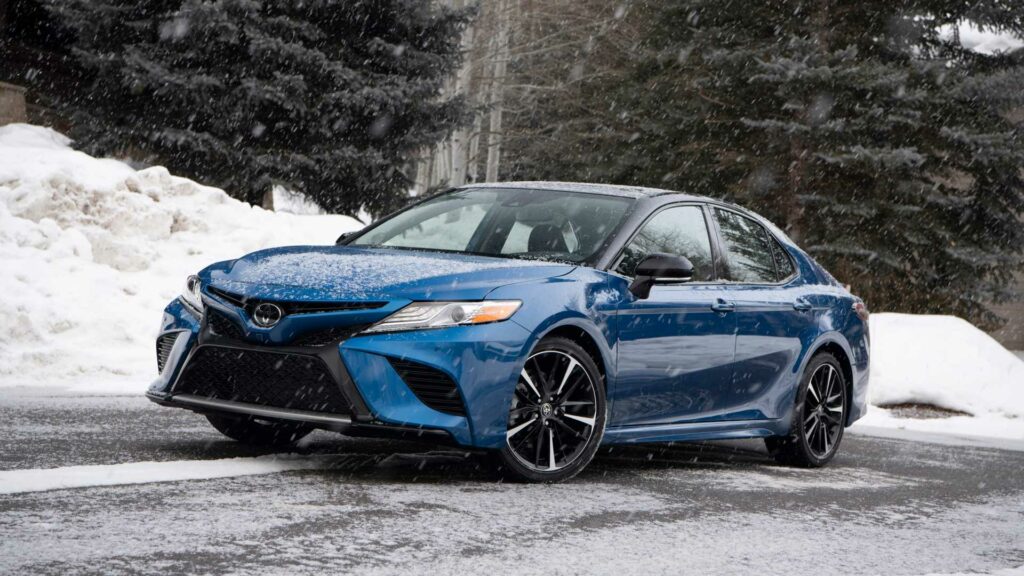 What Luxury Cars Have a Low Maintenance Cost?
A higher-end car doesn't necessarily mean that it will have more issues given the advanced technology used in luxury cars to maintain. Luxury cars with low maintenance costs include the BMW 3-series. These vehicles can run on gasoline or diesel, and there are hybrid models you can choose from as well that make it easy to maintain them over time.
BMW 3-Series
With a turbocharged engine and all-wheel drive, the Audi A4 has earned high-reliability ratings, which means that the cost to maintain it over its lifetime can be lower. Both services and parts can be more affordable when compared to other luxury vehicles, making it less costly to repair and maintain.
Audi A4
Which Luxury Car Brand Is Most Reliable
Each year, there is a Vehicle Dependability Study in the US that is released. The report measures the number of problems experienced during the year for a car brand's three-year-old model cars. Some brands have constantly ranked extremely high in this report, which shows that not only is it dependable, it's consistent in their reliability.
Lexus
Lexus has been ranked by many reports as one of the most reliable and dependable car brands. As a luxury car brand, Lexus has been highly ranked in the Vehicle Dependability Study for over 8 years in a row. In fact, Toyota Motor Manufacturing Canada Inc., which manufactures specific models in both Toyota and Lexus, has been recognized as a top car manufacturer in the world and won two J.D. Power 2019 Plant Quality awards.
Lexus prides themselves in their craftsmanship and attention to detail to ensure they match high-quality standards. Similar to their more affordable counterparts like Toyota, Lexus cars are widely celebrated for their stellar reliability and performance. However, Lexus is even better because its cars adopt a more innovative and modern design. As a luxury car brand, not only is Lexus extremely reliable but also packed with high performance and a premium design,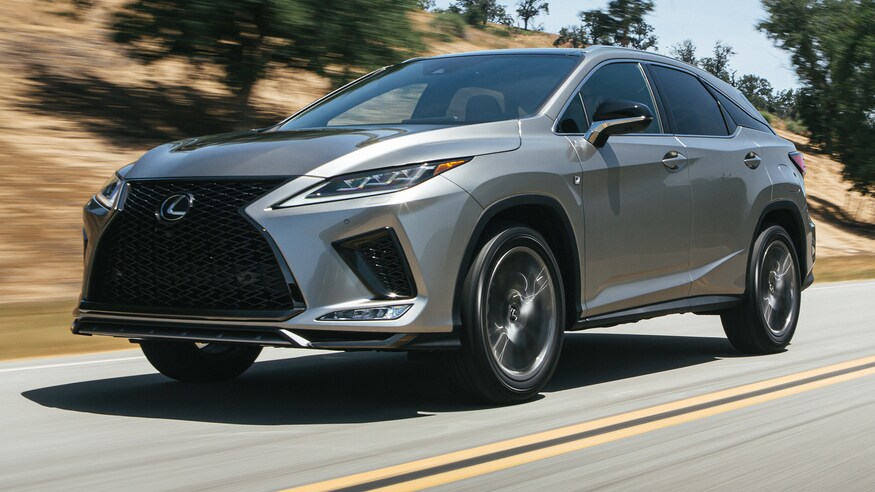 Which Car is Expensive to Maintain?
Ford Mustang
Expensive cars don't just mean they have a high sticker price. They can be costly to maintain as well. The Ford Mustang has seen many changes throughout the years, and the current models have four-cylinder turbo engines that can require costly maintenance and repair over time. Replacing the brake pads and rotors can cost Mustang owners an average of $2,849, and an oil and filter change can average $308.
Acura TL
Similarly, the Acura TL has an average of $12,600 ten-year maintenance and repair cost. Expensive dealer service costs that include replacing the starter for about $591 can make this one of the most expensive cars on average to maintain and repair over its lifetime.
5 Ways to Reduce Car Maintenance Costs
When it comes to finding the perfect car or truck, purchasing a reliable car can give you an advantage over others with their lower maintenance and repair costs. Even though you purchased a low-maintenance car, it's still important for you to take good care of your vehicle. Here are some easy ways to reduce car maintenance costs:
1. Change Oil and Oil Filter Regularly
Don't underestimate the importance of a regular oil and oil filter change! This is one of the most important factors in maintaining your vehicle, especially its engine. Clean oil is essential to maintaining a healthy engine and a longer lifespan for your vehicle. Make sure you change the oil as recommended by your car manufacturer and change the filters, as they can have corrosion and build-up that can affect your engine.
2. Wash Your Car
You might be wondering, how does washing your car reduce car maintenance costs? But you'd be surprised at how much this can affect the exterior of your car. For many car owners, they tend to wash their cars during the Spring and Summer days, while neglecting to wash them during the Fall and Winter when the weather is much harsher. However, that's when car washing is the most important. Dirt, mud, and salt can build up on your car throughout the months, which can cause the car to rust.
3. Keep Your Engine Air Filter Clean
Your car's engine air filter keeps all the dust and dirt away. Proper airflow is extremely important to keep your car functionally properly. Keeping the air filter clean ensures that dust particles don't reach the engine, which can cause damage and build up. When you continue to use a dirty air filter, it could be more costly down the road as replacing engine parts is more expensive than replacing an air filter. In order to ensure your car has a long functioning lifespan, make sure you keep the engine clean.
4. Monitor Your Tire Pressure Regularly
Nowadays, cars are more advanced and will warn you when your tire pressures fall under a specific threshold. However, many people neglect these warning signs and continue to drive their cars without double-checking their car pressure. Driving with under-inflated tires can cause excessive wear on the tires, lower gas mileage, and fuel economy. Making a note to check your tire pressure on a monthly basis is important, especially during the cold winter months. Regularly check your tire pressure and ensure they are at an adequate level.
5. Drive Carefully and Smarter
Driving smart can help reduce maintenance costs for your car. One way is to reduce the constant and sudden acceleration or slowdowns of your car. If you're constantly hard braking and performing fast turns, these actions can truly affect your fuel economy, while increasing the wear and tire of both your tires and brakes. You can also keep a steady speed when you're driving for the best fuel economy.
In addition to driving smartly, make sure you drive carefully on the road by staying alert. For example, avoid potholes and large cracks on the road to diminish the bumps. Driving over these large holes can affect the suspension and shock of your vehicle.
Knowing the maintenance costs car owners have to deal with can help you make the best choice for your driving needs. Repair and maintenance costs can be one of the biggest factors to consider when looking for a new or used car. Expensive cars and average vehicles can all lead to ongoing car maintenance and repair services. When you know which cars provide the greatest reliability and are cheaper to maintain, you can get the best value for your money.