10 Steps to Follow When Buying a Used Car
Whether you're buying a high-end luxury car or a beater, from a dealership or a private seller, there are 10 steps to follow.
You asked for it, and here it is—our comprehensive used car buyer's guide.
Skip to Sections
Main
Step 1: Looks at Trends in the Used Car Market
Step 1: Trends in the Used Car Market
First, let's take a high-level look at the used car market and how we can navigate this endlessly changing industry successfully.
How do You Buy a Used Car?
Broadly speaking, you can buy from a private seller or a dealership.
A private seller is an individual who puts a car up for sale, usually on sites like Kijiji or Facebook Marketplace.
A dealership gets vehicles from trade-ins, auctions, corporate fleet sales, and occasionally individual sellers. They usually offer in-house maintenance, warranties, and financing options. Used vehicles at a dealership are usually priced slightly higher than private vehicle, but with good reason: you're buying from a licensed business that can offer you more value and assurances than a private seller ever could.
In our experience, dealerships are a far better bet than private sellers. For that reason, Carpages.ca only lists vehicles from licensed dealers.
Browse Used Dealership Cars Near you on Carpages.ca
The Modern Used Car Market
Here are some facts about the modern used car market that you need to know:
Sales are High. In Canada, about three million used cars are sold every year, making the used car market about 1.5 times the size of the new car market. This also means that the average car has three owners before it hits the scrapyard.
Supply is Cyclical. Immediately after WWII, there was a surge of new car sales as soldiers came home and started families. Demand for new cars was exhausted by the 50s, and people bought used until around 1961, when the older cars finally kicked the bucket. This cycle has repeated itself four times, with the most recent surge peaking in 2016. This means that lots of relatively young cars are hitting the market right now.
Fleet Sales are Increasing. Because the economy is in decent shape, companies are upgrading their fleets of company or rental cars. This has increased the proportion of former rentals in the market.
From the buyer's point of view, these are good trends. Supply is increasing faster than demand, which drives down prices in general, and fleet sales cause spikes of oversupply, leading to discounts on popular car models.
What to Know Before Buying a Used Car
However, there are some cautions you should take before buying.
Flood Damage. Parts of the country have been hit hard by recent flooding, and it shows in the cars for sale. Increasing numbers of cars have flood damage, and this often does not appear on CARFAX reports. Undeclared flood damage is especially a concern when buying from private sellers. Be particularly wary if buying from someone who lives in a flood zone.
Odometer Fraud. It's not a myth, and it's on the rise among private sellers. With "how-to's" appearing all over the internet, many private sellers are cranking back their odometers before listing their cars for sale.
Key Costs to Consider for the Purchase Price of a Used Car
When it comes to purchasing a used car, you must consider a number of crucial expenses. In fact, there are a number of "hidden costs" you might not realize you'll have to pay. Below, we'll outline all of these.
Dealership Fees
If you're buying a preowned car from a dealership, it's likely that you'll pay what's known as "dealership fees." This is an umbrella term for a variety of things. Some examples include:
Vehicle registration fee
License fee
Title fee
Documentation fee
Those are just a few expenses you could potentially be hit with. Other costs can include advertising, an emissions testing fee, or even a deal preparation fee. Most of these fees are simply ploys to get more money out of you, but some costs are required by law.
When it comes to these expenses, it matters which dealership you choose to buy a used car from. One dealer may charge many more of these fees than others. This is why you must do your research. It's good that they have to disclose these fees when advertising.
Add-ons
If you intend to buy a used car from a dealership, you will need to watch out for add-on expenses. These are things like extended warranties, anti-theft devices, or paint protection. Dealers try to upsell you on these features prior to sale, so be careful. You don't really need these.
Sales Tax
Many people often forget that they'll need to pay sales tax when purchasing a used automobile. Tax rates vary based on location, so make sure you do your homework.
Insurance
The cost of insurance for a preowned vehicle may not be as much as for a new car, but it can still be expensive. Ensure that you factor this into the overall price. Research to find yourself the best premium coverage possible. The cost will vary based on things like:
Premium type
Coverage amount
Age and location
Marital status
Driving record
Vehicle age
Vehicle model and make
Average annual mileage
This is one of the most expensive aspects of owning a car, but it's necessary. Make sure you figure out this cost before you make a purchase.
Finance Costs
Unless you're Scrooge McDuck, you may not be paying for everything up-front. This means you may require a loan, which will bring financing costs into the equation. Make sure you evaluate a variety of lenders so that you get the best deal possible.
Fuel Economy
The fuel economy of an automobile will greatly influence how expensive or cheap it is. Motor vehicles that burn through a lot of fuel will cost you more.
Maintenance and Upkeep
Even the most durable motor vehicles still require a few tune-ups and repairs within their lifecycle. There are ongoing expenses you must consider when purchasing a preowned car.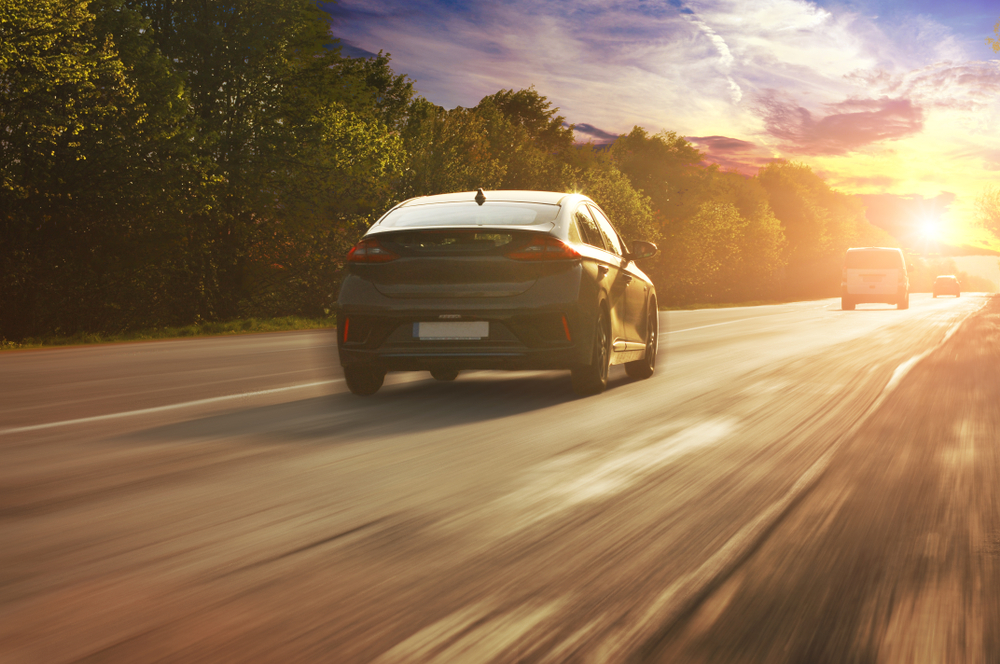 Step 2: How to Choose the Ideal Car
Step 2: Choosing the Ideal Car
Start by building a shortlist of vehicles. Here are some tips.
Figure Out Your Budget
First, do you have the cash in your savings account? If so, your budgeting process is simple—subtract your estimated insurance and short-term maintenance costs, and the remainder is your budget.

If you don't have the cash on hand, you will need financing. With an auto loan calculator, mess around with the sliders until you get a loan in which:
You pay a down payment that is at least 10% of the total cost
The monthly payments are affordable
The car is paid off within 3 years (before maintenance costs begin to increase)
Get Pre-Approved
Confirm your estimate by asking your bank or the dealer to pre-approve it. They may adjust the terms, but not unfairly. Whatever they pre-approve is a good estimate for the kind of financing you can expect.
---
Expert Tip: Pre-approval also gives you an upper hand in negotiations since you'll know what price and payments you can afford.
---
Browse Multiple Makes and Models for used cars, trucks and SUVs.
How Much Car is Too Much Car?
However, just because you can afford to pay a certain amount doesn't mean you should. Consider your real needs. If you only use your car for commuting in Windsor, you probably don't need AWD. If you are going to be hauling goods in Northern Ontario, you probably won't get much use out of cooled seats. Be careful not to pay for something you don't need.
The Most Popular Used Vehicles on the Market
Right now, the kings of the used vehicle market are crossovers, SUVs, and trucks with muscular engines and automatic transmissions. Here are the major movers.
Small Family Car - VW Golf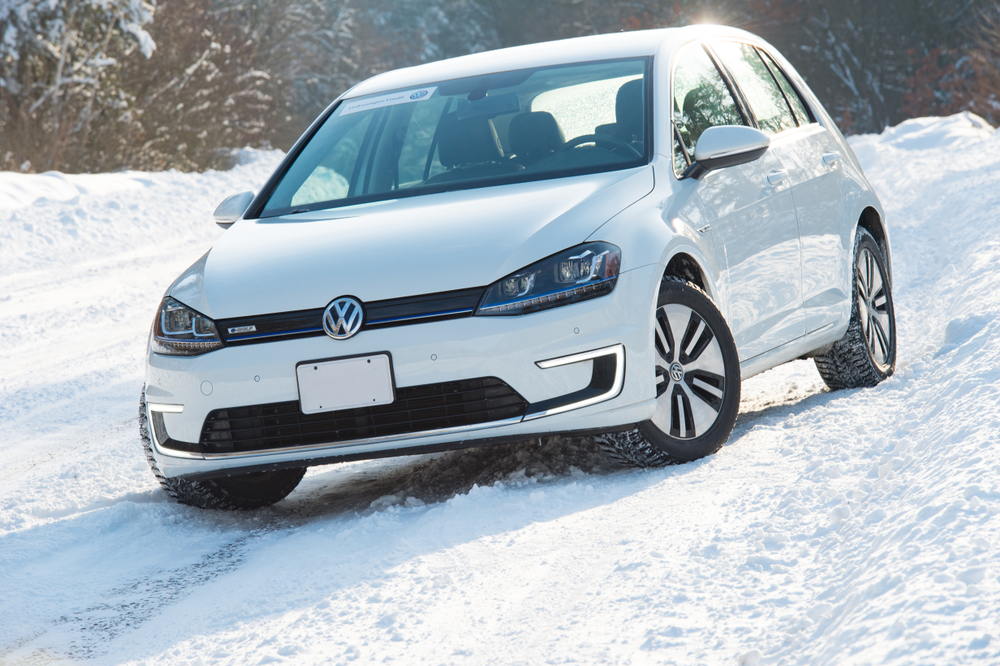 When looking at used cars, reliability and maintenance are key. The Golf is small enough to park downtown yet boasts 4 seats and lots of trunk space.
Volkswagen has been making and updating the Golf since the 70s so parts are available, cheap and everyone knows how to work on them. This means that high-mileage maintenance will be less of a pain in your wallet than going with another German classic like an older 3-series or C-class which you will find in the same price range.
Browse Used Volkswagen Golfs under $10,000 near you.
Mid-Size Sedan - Toyota Corolla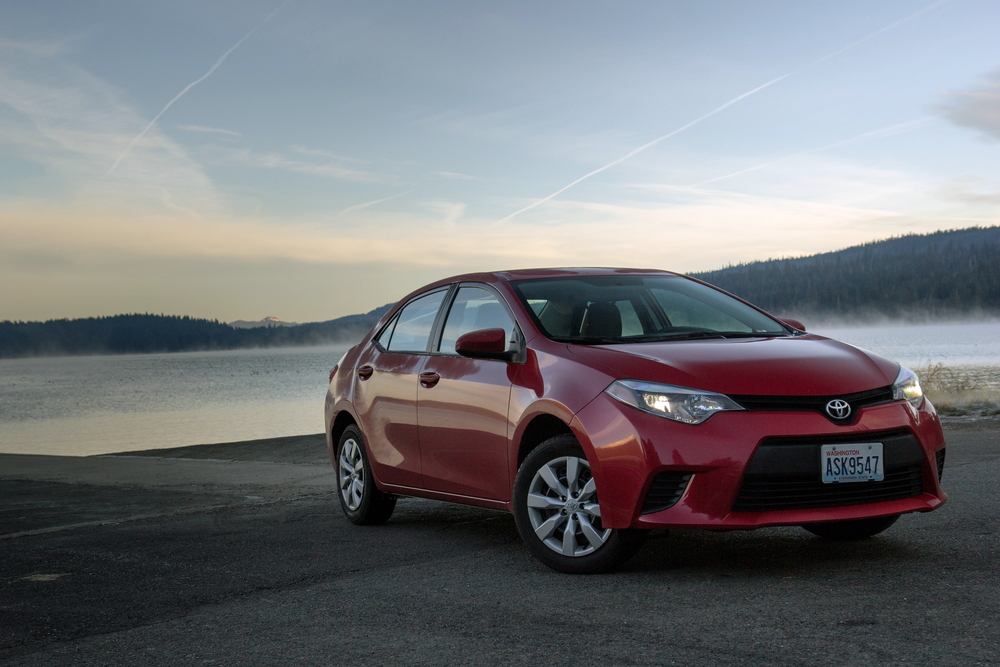 A family-friendly sedan with great fuel economy. The Corolla is one of the go-to sedans on the used market right now.
Browse Toyota Corollas under $15,000 near you.
Trucks/SUVs - Toyota Tacoma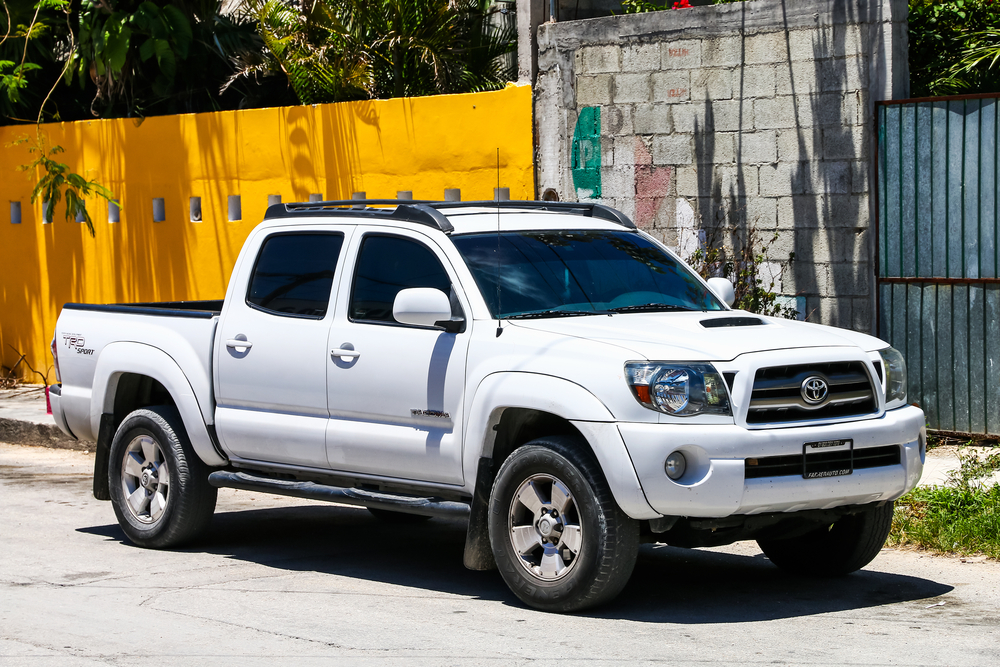 The Tacoma is a workhorse truck that never seems to quit. The older models are still extremely serviceable and have a long life ahead of them, and the newer ones are all but guaranteed to keep a high resale value for years to come.
Browse Toyota Tacomas under $15,000 near you.
Choosing the Right Car for Your Lifestyle
Create a list of priorities, divided into two columns, "must have" and "would be nice." Some examples include:
Seats 4 comfortably
Seats up to 6 if you squeeze
AWD/4WD
Automatic Transmission
High rate of acceleration
Collision safety (find detailed safety ratings on the IIHS website)
Aesthetically pleasing
Building a Shortlist of Used Cars
Using your feature list, build a short list of 3-4 target vehicles, including, make and model. Then, build a range of acceptable years for each model.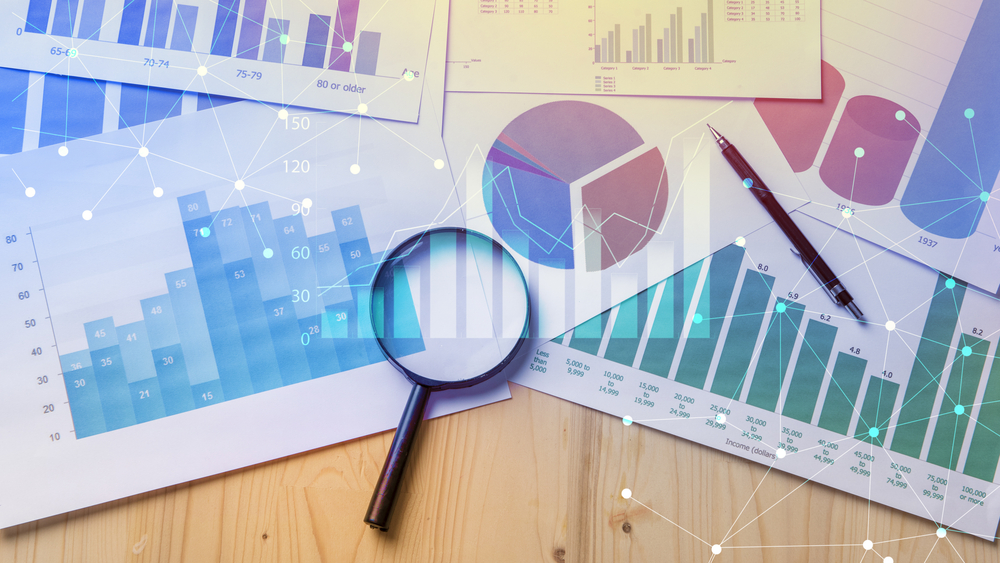 Step 3: Research Used Cars for Sale in Your Area
Step 3: Researching used cars for sale in your area
Next, find used cars in your area that match the shortlist.
Private sale or Dealership?
Private sales are riskier. Common wisdom holds that you should not spend more than $5000 on a privately sold car unless you're confident that you can trust the seller completely (i.e. if the seller is a friend or family member). We would go a little further and say that, if your money is tight and you can't afford major losses, don't spend more than $3000. Above that price, you should be going to a dealership.
Where to Search for a Pre-Owned Vehicle
The best place to find private sales is Kijiji or Facebook Marketplace. Because private vehicle postings there are free, most private sellers list there. The flip side is that free postings creates an open door for scammers, so be careful.

The traditional way to find a dealership is to contact each nearby dealership until you find one of the cars you want. Fortunately, technology has made this part much easier. Search your location and desired vehicle here on Carpages to quickly find all nearby options.
While the dealerships on Carpages.ca are all accredited, they may not be the right fit for you. Look up reviews of the dealerships on DealerRater or Google Map to find out about their credibility, financing options, maintenance shops, and warranties. 
Red Flags for Buying a Used Car
There are obviously more risks involved when it comes to buying a used car. It's the natural trade-off for getting a vehicle at a lower price.
Other individuals have used it, so it could have some red flags. Below, we'll list some of the biggest ones to look for.
Unclear Servicing History
Motor vehicles that have unclear servicing histories should be carefully inspected. Maintenance is a natural part of any automobile's lifecycle — new or preowned. Make sure you get your hands on the service records of the used car you wish to buy.
Most dealerships will have these resources available.
Extensive Modifications
The ways in which a preowned vehicle has been modified can often be a huge red flag. This is because it usually causes a decrease in the reliability and durability of the automobile. For example, if a turbocharged engine has been added, it might be too powerful for the car to handle.
Unusually Low Mileage
You might assume that low mileage is a good thing, but that's not always true. Sometimes it can indicate that something's wrong with the preowned car. Why did the owner or owners wish to sell it?
An inactive car can also cause reliability and durability problems. For example, rust may begin to form in the brakes and exhaust. The engine might have trouble running properly if it hasn't been run in a while.
From an Unusual, Remote Location
If a used car comes from an unusual, remote location, it might create headaches when it comes to maintenance. Auto shops in your local area might not have the resources or expertise to deal with a foreign vehicle. 
Undiagnosed Issues
If a preowned automobile makes any unusual sounds, vibrations, or gives off strange smells, it could indicate undiagnosed issues. These types of things are precursors to much larger problems, so be sure to keep an eye out for them.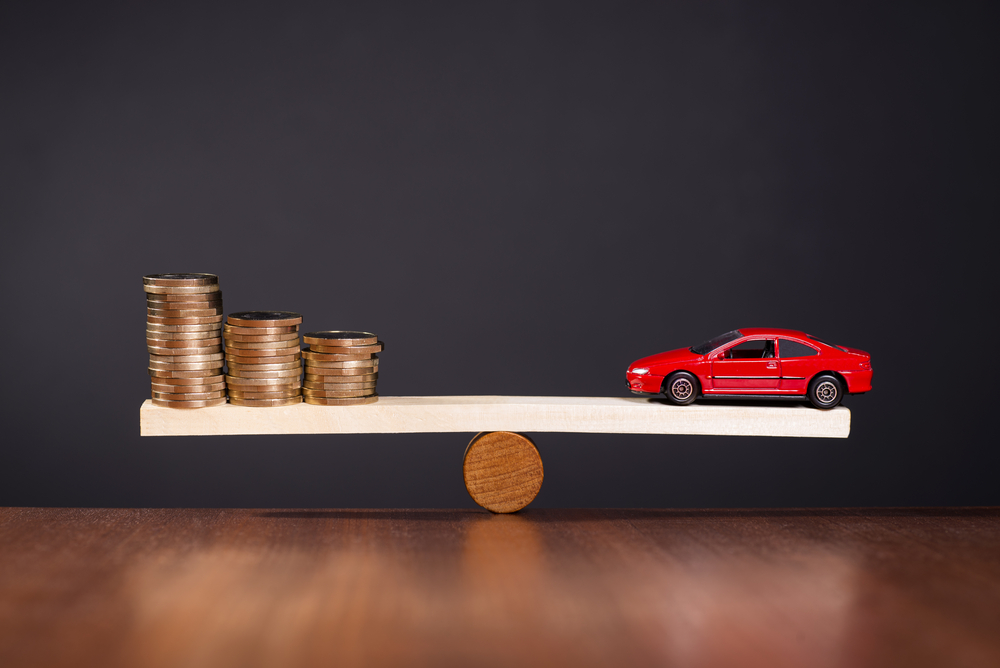 Step 4: How to Research Car Prices
Step 4: Researching car prices
Next, it's time to figure out what those vehicles are worth.
Finding the Prices that Used Cars are Really Worth
The Canadian Black Book has the most precise cost estimates. In fact, its estimates are the ones used by the Ontario government to determine how much sales tax you'll pay. Best of all, finding out car values with Canadian Black Book is free.
---
Expert Tip: Find Real Car Prices for Free. Use Carpages' vehicle appraisal tool to check car prices.
---
Use Carpages' appraisal tool to check car prices instantly
Calculate Long Term Ownership Costs
Check out Kelley Blue Book for estimates of five-year ownership costs in U.S. dollars. Use this as a rough guide when determining whether each vehicle fits into your budget. Maintenance cost should also be factored into these calculations.
Don't Forget the Tax
The Ontario tax on used vehicle sales is 13%, calculated using the Canadian Black Book price. It's always paid by the buyer; never by the seller. Keep this in mind when deciding what you can afford.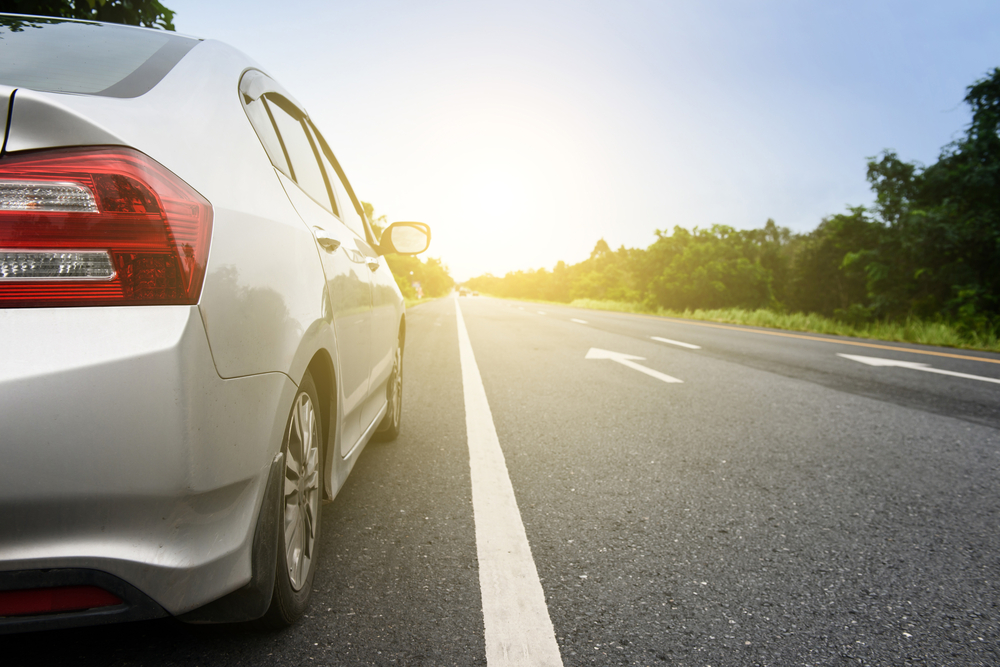 Step 5: Phone Call and VIN Check
Step 5: Contacting a Seller and Checking the VIN
Contacting a Seller
Call the seller or dealership before visiting them to make sure the car is in stock.

What to Ask a Used Car Seller
On the phone or in person, ask a seller the following questions:
"What is the car's ownership history?"
"Has the car been in any accidents?"
"Has the car had any major repairs?"
"What is the mileage?"

The average mileage for a vehicle in Ontario is 16,000 a year. If the car's mileage is significantly more or less than that, ask why that is.

"Do you offer financing?"

"Subprime financing?"

If your credit score is lower than average, you may need to apply for subprime financing. This is typically the case for people without much credit history, or who have experienced bankruptcy or divorce.

"Is there an outstanding loan on the car?"
"Have there been any recalls? Have you handled them?"
"What is the Vehicle Identification Number (VIN)?" This will come in handy in the next section.
H3: How to Find a Car's History
The VIN can be used to obtain a record of any car's public history.
Running a VIN Check
Head over to Carfax and run the VIN to get a vehicle history report. If you come up with nothing, that's very unusual. Consider double-checking the number with the seller. If they continue to give you a number not linked to any vehicle, they're extremely shady. Walk away.
The Vehicle History Report
The Vehicle History Report will give you a ton of useful info. First, it allows you to verify that the seller was honest. Compare what the seller told you to the reported recalls and accidents.
Second, it protects you from dishonest private sellers who might be trying to scam you. Some cars sold privately have previously been written off as total losses by insurance companies. These cars may still be drive-able, but they are marked with a "salvage title" to warn future owners. A salvage title is a strong warning that a car has hidden damages, in addition to absoluting trashing your resale value. Avoid these titles whenever possible.
If the report checks out, you're in good shape to then test drive and inspect the vehicle yourself.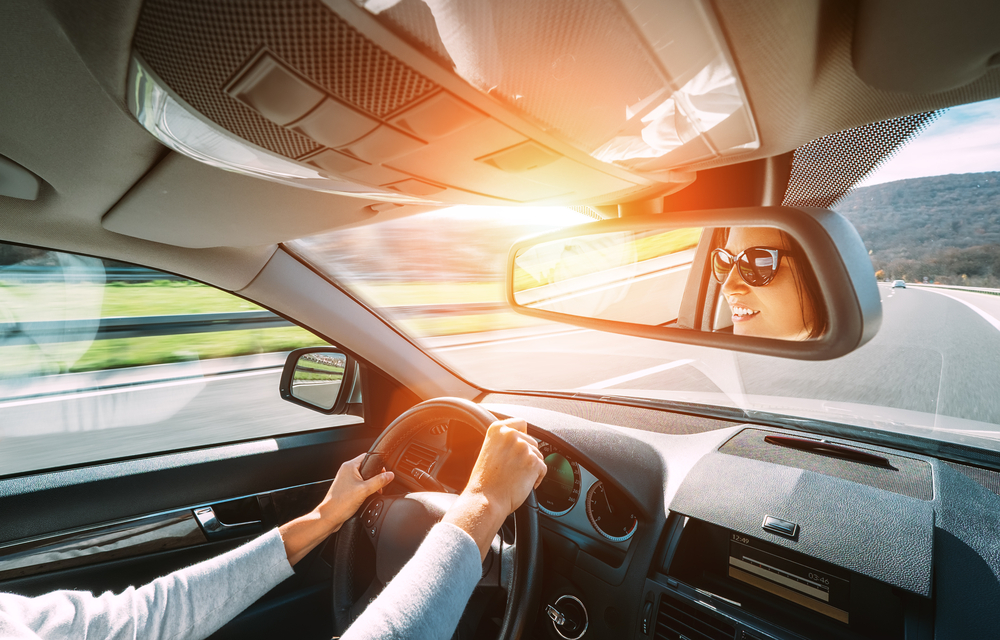 Step 6: What to Look For in an Inspection and Test Drive
Step 6: The Test Drive and Inspection
Finally, it's time to actually look at the car. Schedule a time for a test drive with the specific car you want.
Why an Inspection is Crucial
Not everything shows up on the Vehicle History Report. Minor accidents that didn't result in insurance claims, interior damage, and crappy repair jobs all skate by right under Carfax's nose. You need to be able to judge whether a car is in good enough shape.

---
Expert Tip: Always schedule inspections and test drives during daylight hours. Daylight makes problems with the vehicle easier to spot.
---
What to Look for When You Arrive
When you arrive for your test drive, first inspect the vehicle. Look for the following red flags:
Paint job. Mismatched paint is a big warning sign of previous damage.
Frame warping. If the car doesn't sit level or has warping under the hood, it has been in a major accident.
Uneven tire tread. The treads of all four tires should be equally worn. Uneven tread is a sign of deeper problems in the wheel alignment, steering, and frame.
Tears on the upholstery. These are expensive to repair and should result in a discount.
Leaks, corrosion, or discolored fluids. Any of these are a sign of major problems in the fluid-bearing components. Transmission fluid should be pink or red, while oil should be light brown.
If the car passes your inspection, take it out for a drive.
What to Look for in a Test Drive
When driving, do these tests:
Fold all the seats; open up all the storage space.
Take a route that includes all major features—hills, curves, highway, tight residential streets, rough roads, and even country roads (if they're a regular part of your commute).
Do a three-point turn to test maneuverability.
Accelerate quickly on a long stretch, paying attention to how much power the engine puts out.
Brake both slowly and quickly.
Take a tough hill and listen for unusual noises or vibrations.
Check the mirrors for blind spots.
Use cruise control.
Turn on the AC.
Third-Party Inspection
It's never a bad idea to get a mechanic to inspect the car for you. Inspections cost about $100 but can save you thousands in unexpected maintenance.
Document Check
The seller should provide these documents:
the Used Vehicle Information Package (UVIP)
Safety Standards Certificate
Ontario Drive Clean Emissions Test
Without these documents, you cannot register your vehicle in Ontario. If the seller doesn't have them, you will need to pay for new inspections ($70 for Safety Standards, $30 for Emissions).
Assessing the Documents
If you want to be able to drive and travel in a car in Canada, you will need the three resources outlined earlier. These documents must be carefully looked over and carefully assessed. We'll cover what each one is and why it's essential.
Used Vehicle Information Package (UVIP)
The Used Vehicle Information Package is a document that sellers must provide to buyers. It includes a description and a history of a preowned vehicle. It will detail such things as:
Year
Make
Model
Colour
Engine details
Registration history
Average wholesale value
Lien information
Vehicle condition
Thanks to this document, you'll be able to be aware of many details you may not have known otherwise. You can either wait to receive the vehicle's UVIP from the seller, or you can buy one for yourself.
Sometimes, sellers remove or edit details from the UVIP, which is why you might want to buy it. Look out for suspicious red flags on the version the seller gives you. This might include:
Removed pages
Incorrect VIN number in the top right of the page
Safety Standards Certificate
A Safety Standards Certificate confirms that a vehicle meets safety standards in Canada. It's a document a car must have before it hits the road. Without it, you cannot put plates on the vehicle, which means it's ineligible to be driven.
For a vehicle to receive this certificate, it must pass a government inspection from a qualified Motor Vehicle Inspection Station.
It is also required that sellers of a preowned vehicle get a Safety Standards Certificate. As a buyer, the dealership or private seller must get one issued for the automobile you're purchasing.
Ontario Drive Clean Emissions Test
As of April 1st, 2019, you no longer need a Drive Clean emissions test for light passenger vehicles. However, all heavy diesel commercial motor vehicles, like buses and trucks, still require it.
Step 7: How to Negotiate a Used Car Purchase
Step 7: Negotiating a used car purchase
According to bargaining theory, a person's strength in negotiation is dependent on three factors:
patience
information
risk tolerance
All three of these factors can be turned to your advantage.
How to Negotiate a Good Deal with a Used Car Dealership
A professional salesperson will always have more patience than you. The key to negotiating is to be patient and not rush to close the deal. Here are a couple of tips to help you negotiate your purchase:
Always be mentally prepared to walk away from a deal. If the salesperson tries to force you to sign too quickly, don't give in to the pressure. This kind of high pressure sales approach is unprofessional and there are plenty of good dealers and salespeople who don't employ this kind of approach that you can choose to work with instead.
If the salesperson runs through the numbers too quickly for you to understand, ask them to slow it down and repeat the numbers until you do understand them. Buying a vehicle is a big expense and you need to know what you're buying and how much it's going to cost you.
If the price of the vehicle is non-negotiable, you can sometimes negotiate add-on products such as rustproofing, winter tires, or other upgrades and accessories.
Find used cars near you on Carpages.ca.
Maximize your risk tolerance by not shopping while desperate. If you need a car to get to work, try to figure out a carpool or transit option; that way, you won't feel pressured to close a deal until your next shift. Also, keep in mind the other cars on your shortlist. Even if this sale falls through, you can still find a good vehicle.
At first, the dealership has more information than you. They know the car's condition and blue book value. However, if you follow all the above steps, you'll know that information as well. This evens out the playing ground.
---
Expert Tip: Some dealers have switched from a price negotiation strategy to a no-haggle policy. This means that the sticker price of the vehicle is the only price anyone will pay for that car. In this case, the vehicle is already priced as low as the dealer is willing to sell it for, no need to negotiate. When this isn't the case, you can offer a lower price to see if you can get a better deal. If the vehicle has body damage like scratches or dents, you can point these out and ask the dealer to reduce the price based on the damage found.
---
Make Initial Negotiations in Person
If you intend to purchase a preowned automobile from a dealership, they'll try to get you to meet in person. This is because it's easier for them to convince you to purchase in person.
Given this, you should adequately prepare for their sales pitch. Make sure you do all the necessary research before you travel to the dealership lot. Check out all vehicle comparisons, and use email or phone to negotiate, as it's harder for them to force your hand.
If you're buying from a private seller, they may not be as skilled when it comes to sales. Take advantage of car statistics and various resources to gain an edge.
How to Negotiate a Good Deal with a Private Seller
Negotiating with a private seller is very different. They are not a professional business, so their reasons for selling a vehicle and their ability and desire to negotiate will vary from one seller to the next. There are so many scenarios of why someone might be selling their vehicle, that it's difficult to summarize how to negotiate on a private sale.
Be careful when buying privately though, because not all private sellers are who they at first seem to be. There is a growing concern of unlicensed dealers posing as private sellers (also referred to as "curbsiders") who may seem legit at first, but the car they're selling might just be a salvaged piece of junk, a stolen car, or might have hidden problems. Be very cautious and use good judgment to know who it is that you're buying from and what it is that you're buying.
If you decide to buy privately, we highly recommend taking the vehicle to your mechanic for a full inspection prior to putting any money on the table or signing any paperwork. With private vehicle sales, there are no refunds and no guarantees. Private vehicles are sold as-is.
Step 8: Finalizing a Used Car Sale
Step 8: Finalizing a used car sale
After—and only after—you've settled on a price, talk about financing. Show the dealership's finance manager your pre-approved loan if you have one. They may be able to offer you a better rate than the bank.

The finance manager may also offer you an extended warranty. Ask questions about the type of warranty they're offering because not all warranties are created equal. If the extended warranty is from the car manufacturer, then you can be sure it's backed by them and you shouldn't have any trouble making claims against it. However, with third party warranty companies, you need to do a bit more research and know what you're buying, because they often don't provide the same coverages as a warranty that's from the manufacturer.
How to Finalize a Used Car Sale
Before finalizing your purchase, make sure your insurance policy is in place for your new vehicle.
Browse Used Dealership Cars Near you on Carpages.ca
Choosing the Right Insurance for a Used Car
Call your insurance company and ask them to add your new car to your policy. If you don't currently have a policy, be sure to choose a reputable insurance agency, as they will make sure you have the minimum necessary coverage.
Be ready with information that can net you discounts, like the car's mileage and safety features, as well as your driving record.
The big decision to make is whether to add comprehensive coverage or collision coverage to the policy. These packages cover repairs to your car. Since it's more expensive, it may not be worth it if you bought your car on the cheap. For example, if your car cost $5000, but collision coverage cost $500/month, you will be losing money after 10 months without an accident.
Used Car Payment Options
If the car has outstanding loans, you'll need to contact the lender to figure out a clean transfer of title.
If the car is being financed at the dealership, you'll save time since you can complete all the loan paperwork without having to head to the bank.
Car Sale Paperwork
Both you and the seller must sign and date a valid Bill of Sale. The seller will also give you the Original Vehicle Permit.
Step 9: How to Register a Used Car
Step 9: Registering a used car
Your car will need to be registered with the provincial Ministry of Transportation.
Registering a Newly Purchased Used Car
Typically, the dealer will complete the vehicle registration for you. If you're buying privately and not from a dealer, you will end up having to do it yourself. Go to a Service Ontario center with the following documents:
The UVIP, Safety Standards Certificate, and Drive Clean Emissions test (provided by the seller in Step 5)
Original Vehicle Permit (provided by the seller in Step 8)
Proof of purchase
Proof of insurance coverage
Old License Plates
If you want to use your old plates, also bring the plate portion of your permit to complete the transfer.
Step 10: Driving Off into the Sunset
Step 10: Enjoy your new (used) car.
The time has come to enjoy your new ride. We recommend a long drive down country roads or by a lake. Canada is full of great scenery and cute little towns ripe for exploring!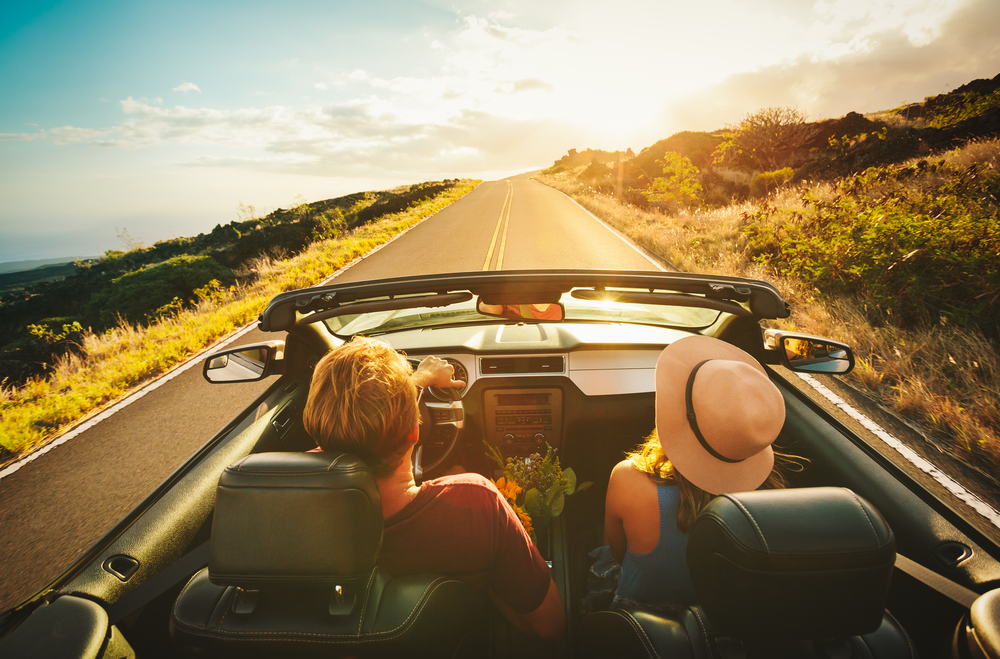 Go get your car and take it for a drive! Be sure to leave yourself some time to enjoy your new purchase.
Find the perfect Used Car near you in Minutes!