Car buyers spend hours researching the vehicle they want to purchase and how much to pay for it. A used car buying guide is an excellent source of information when it comes to making an informed decision.
When it comes to add ons, only a few buyers will put extra effort into seeing what they can find at the dealership's Finance and Insurance (F&I) office. Oftentimes, the F&I manager is likely to offer you features such as an extended car warranty.
Lack of preparation can cost you thousands of dollars if you do not know which add-ons are worth it and what to avoid.
Should you consider an extended warranty on a used car? It depends on several factors. We guide you through the decision-making process below.
What Is an Extended Warranty on a Used Car?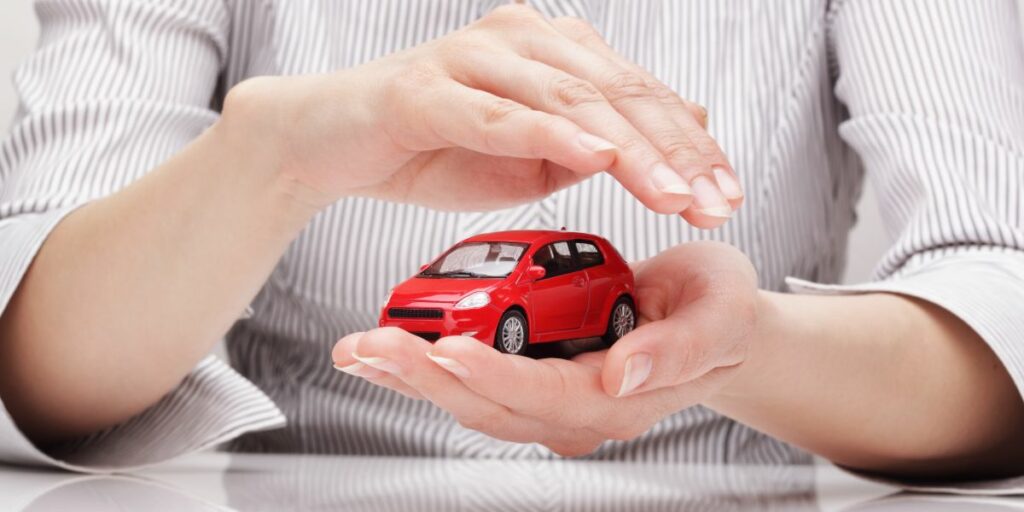 The extended car warranty goes by many names, including service agreements, mechanical breakdown insurance, vehicle protection plans, extended warranties, and extended service contract.
Extended warranties are available at dealerships when purchasing a used car or post-purchase as an aftermarket add-on. These warranties are financed or paid upfront, along with the vehicle purchase.
The warranty covers the cost of labour and parts to repair specific vehicle components during everyday use. This means repair costs due to neglect, misuse, or accidents are not covered.
These warranties cover repairs over a specific timeframe or for a predetermined number of kilometres. While an extended warranty may sound like a marketing gimmick, it offers value when you don't have the budget for expensive repairs later.
Common Types of Extended Warranties in Canada
Two types of extended warranties exist in Canada; those from the manufacturer and those from third parties.
1. Manufacturer's Warranty
A manufacturer's warranty is included in the cost of a certified pre-owned vehicle. Manufacturers often stipulate the length of these warranties in kilometres or years.
These warranties come directly from the automaker. They are considered legitimate since you get genuine replacement parts.
Extended warranties from the auto manufacturer come in two flavours:
Powertrain warranty – A warranty covering mechanical defects because of the manufacturing process. It's also known as a limited or comprehensive warranty covering the driveshaft, transmission, and engine defects.
Bumper-to-bumper warranty – The warranty does not cover items due to normal wear and tear during usage.
2. Aftermarket or Third-Party Warranty
These are warranties you purchase to extend coverage after the manufacturer's warranties expire. A third-party warranty is usually less expensive than a manufacturer warranty.
Enrolling is as easy as signing up with a reputable company to avoid online scams. Make sure you read the contract's fine print to know exactly what you're getting and the deductible.
What Is and Isn't Included in an Extended Warranty
Expect to get emergency repairs for some vehicle components to be included in the extended warranty coverage. The exact components covered depend on the provider and plan you choose.
Examples of Items Covered
Make sure you review the deductibles, items covered, and plans when researching extended warranty options.
Typical items covered under extended warranties include:
Major car systems
Safety features and tech systems
Air conditioning and heating components
Hybrid car parts
Exhaust systems
Alternators, manifolds, and pumps
Driveshafts, axles, engine, and seals
Corrosion and rust on the car's exterior
Examples of Items NOT Covered
You rarely get coverage for the following maintenance requirements or repairs with an extended warranty:
Routine maintenance, including air filter changes, oil changes, and tyre rotations
Regular wear and tear on consumables such as windshield wipers, clutches, and brakes
Interior and exterior damage such as broken plastic, ripped upholstery, bumper damage, scratches, and broken glass
Any damage that can be linked to installing aftermarket parts, a collision, environment, or improper vehicle maintenance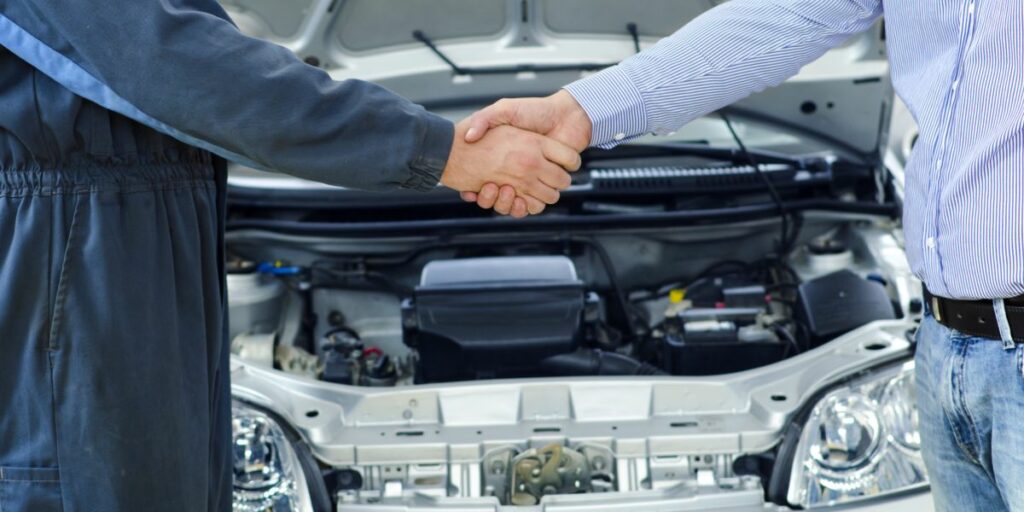 Cost of Extended Car Warranties
The average extended car warranty cost in Canada is between $1,000 and $2,000. What you pay depends on several factors, including:
Type of vehicle you have
Age of the vehicle
Mileage on the vehicle
Amount of coverage you need
How long you want to keep the policy
Whether your policy is from the manufacturer or third-party
How to Pay for Extended Car Warranty
You have three options for purchasing an extended warranty for your used car, these are:
Rolling it into the car loan – This means you don't pay for the extended car warranty, but the interest on the loan will be higher.
Upfront – You can pay for an extended car warranty out-of-pocket if you have some money saved up.
Purchase it later – Some car owners prefer purchasing the extended warranty at a later date if they don't have the cash while buying the car.
Why Would You Need an Extended Warranty?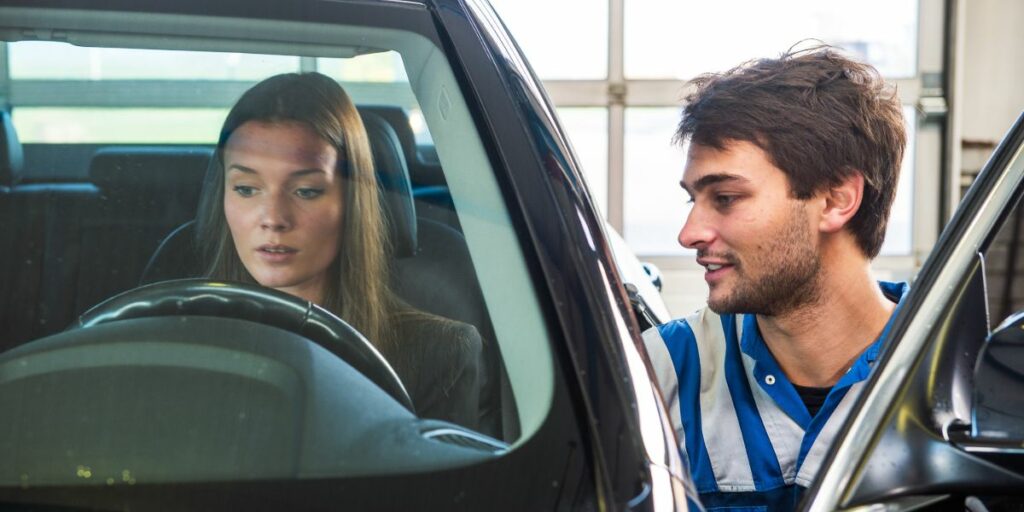 The first things you need to evaluate have nothing to do with the vehicle you are purchasing.
You need an extended warranty if:
You're worried about the expenses you might face after the car's warranty expires
Costly car repairs will make it hard to pay for essentials such as utilities, rent, or food
You put so much mileage on the car annually that you blow through the manufacturer's warranty quickly
However, you can skip an extended warranty if you are a disciplined saver. This means creating an untouchable car emergency fund that's set aside for unexpected car expenses and repairs.
Make sure you are aware of both the advantages and disadvantages of an extended warranty before you decide.
Advantages of Extended Warranties
We recommend an extended warranty on a used car to cover unexpected repairs. These warranties provide several benefits, including:
Not paying for expensive repairs out of pocket – Most extended warranties cover repair bills, towing costs, roadside help, and even rental car reimbursement.
Peace of mind on the road – An extended warranty lets you anticipate the warranty cost minus the deductible is all that's required to keep the car on the road.
Keep the vehicle for years knowing it's protected – Extended warranties help you keep your priced used car for years by covering repair costs.
Disadvantages of Extended Warranties
Unfortunately, extended car warranties are not the best fit for everyone. Some demerits include:
Extended vehicle warranties don't cover everything – Claims can be denied if your contract doesn't cover a part or breakdowns. So make sure you read the contract before signing.
Expensive when you don't use them – You might put more money into the extended warranty than what you spend on repairs.
Deductible – Filing a claim may require paying hundreds of dollars depending on your deductible.
When to Consider a Used Car Extended Warranty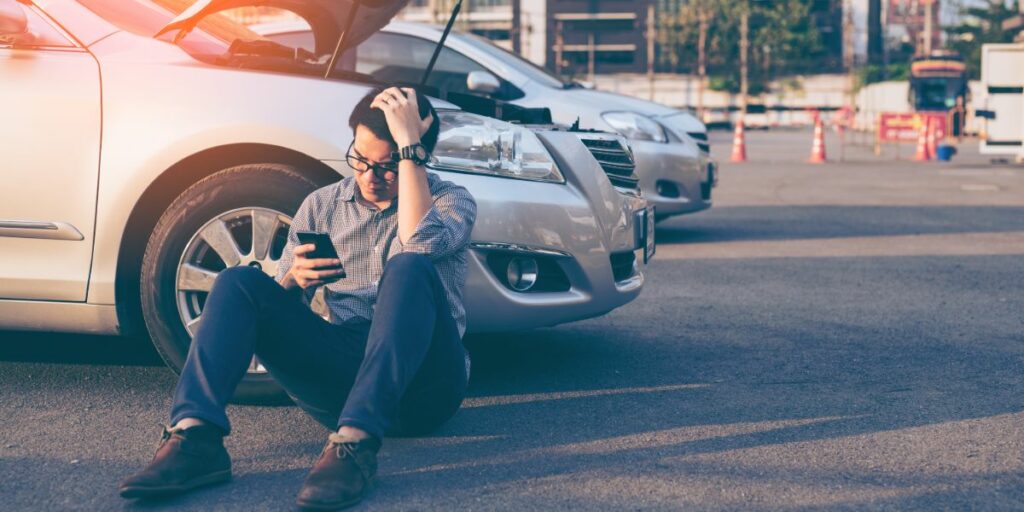 No law requires car owners to have an extended warranty. Therefore, you can drive as much as you want as long as you meet the minimum automotive insurance level.
A used car extended warranty should save you more money than you would otherwise spend covering out-of-pocket repairs. This warranty is beneficial under certain conditions.
For instance:
When you are purchasing an older car that requires more service as it ages.
If the vehicle make and model has a history of service requirements.
When a used vehicle comes from the dealership with an extended warranty included.
If you have a newer model vehicle that comes with specific service requirements.
When you are looking to leverage extra perks, such as roadside assistance that comes with an extended warranty.
An extended warranty is not valuable until you need it. Therefore, you may spend more money on the warranty unless it kicks in and reduces your repair costs.
We recommend you set a budget and find an extended used car warranty cover that balances costs and the coverage you want. Make sure you find a plan you'll use regularly.
Other factors to consider before getting an extended warranty include:
Vehicle maintenance costs and ownership length
Whether you pay for it upfront or roll the costs into the auto loan
Coverage of the warranty
Whether it covers used electric cars and the extent
The deductible policy and the issuer's reimbursement method
Where you can get the car serviced
Is an Extended Warranty Worth it on a Used Car?
An extended warranty on a used car is an excellent investment when you don't have an emergency fund and anticipate significant vehicle repairs soon. However, extended warranties can be expensive and might not cover all the repairs required. Compare different policies to get the best rates and read the fine print before signing up.