Looking for a used car dealership? Good for you! Buying used is personally, financially, and environmentally responsible. Browse our massive list of dealers or head over to out details page to browse thousands of used cars in Ottawa. Nothing striking your fancy? Well, maybe a car with an incredible vehicle wrap is more up your alley.
Choose from Thousands of Dealership Used Cars in Ottawa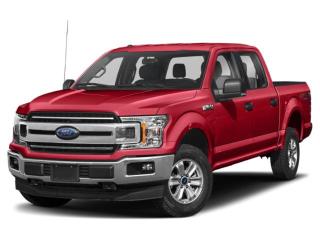 Millions of Canadians found their perfect car in
under 2 minutes

on Carpages.ca, Join them Today !
Complete List of Ottawa Used Car Dealerships
Search Used Cars in Ottawa by Type
Let us do all of the work for you! Save time, phone bills and gas by using CARPAGES.CA Find your ideal Car in less than 2 Minutes!
Search Used Cars in Ottawa from Your Favourite Makes
Let us do all of the work for you! Save time, phone bills and gas by using CARPAGES.CA Find your ideal Car in less than 2 Minutes!
Compare Specific Makes and Models for Used Dealer Cars in Ottawa!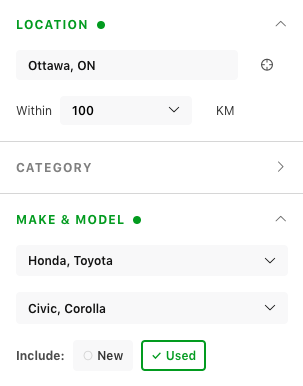 You don't have your eyes set on only one model, YOU need options
Our handy SMART-SEARCH tool can help you compare prices on several Models, Makes and even Categories. All within your area!
Sit back, and watch our search tool work it's magic. Give CARPAGES.CA a try Today!
Find the Perfect Used Dealer Car within the next 10 Seconds
Find a Used Car Dealer in Ottawa
Dealerships have long since moved out of the downtown core. If your old car still runs, it's easy to drive out to any of them. As far as we can tell, there isn't a correlation between value and location. You won't necessarily get a better deal if you drive all the way out to Perth than you if you went down to South Keys.
The two major differences between dealerships are inventory, which we'll get to in a moment, and credit.
Some dealerships that offer loose credit, as far as offering to approve loans that others wouldn't. These dealerships will ask higher prices for the same vehicles. It's not personal. It's just math, since they make risky loans, they have to recoup their losses somewhere. If your credit score has taken a number of hits, it's not a huge problem, but you may want to try the more expensive places first. That way, you won't waste time picking out a vehicle only to have your loan be declined.
On the other hand, if you have a good credit score, low non-mortgage debt, cash savings, or access to a bank loan, try the cheaper places first.
How to Find a Good Used Car Dealer
With used vehicles, the general wisdom is to figure out which one(s) you want, do your research, and then choose a dealership.
First, select your ideal vehicle. Check out some articles, reviews, and consumer reports about it. While reading, look for mentions of different years, models, or even makes that might also meet your needs. Add these alternatives to a list and research them as well.
Get a List of the Best Used Dealer Cars in Ottawa, in less than 10 Seconds
Find Exactly What You're Looking for on Car Pages!
Then, search for dealerships that carry those vehicles. Call us biased, but we think the best place to do that is right here on carpages.ca. Our search engine will find all vehicles that meet your parameters for sale in the National Capital Region.
We list every car's price, but price isn't the only stat worth checking. We provide other data, such as mileage, as well as the VIN number. With the VIN number, you can look up the vehicle's history on Carfax and/or request a report from your insurance agent. This ensures that customers know what they're getting before they even step onto the lot.
The staff at the car lot can be useful, too. People who work at used car dealerships have deep knowledge of their vehicles. They are a useful resource for planning your car's maintenance, registration, and insurance application. Seek out dealerships where the staff are knowledgeable and competent.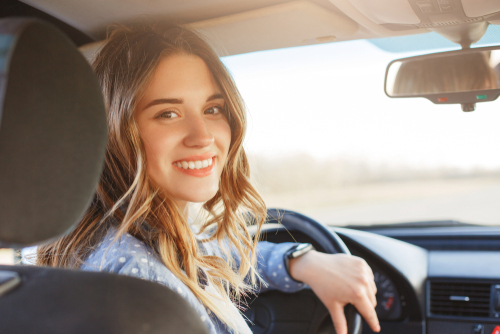 Millions of Canadians found their perfect car in
under 2 minutes

on Carpages.ca, Join them Today !
What Makes a Dealership Good?
Extra Information: It's a great sign if a dealership offers to show you extra information, especially their market value analysis. The market value analysis is an internal document showing how they arrived at their base price. If they let customers see it, that means they're confident that they're offering good value for a good price.
Shop Onsite: Another good sign is a large, well-kept shop onsite. As cars age on the lot and go through test drives, additional problems become apparent. Maintenance needs add up. With a shop onsite, a dealership is much more likely to fix those problems than to sweep them under the rug. You will see the difference even in how the salespeople conduct themselves. When salespeople know their cars go to the shop regularly, they stand straighter, talk slower, and come off as more confident.
Warranty: The best sign of confidence is the warranty. Dealers set warranty periods specifically to avoid having to ever pay them. The longer the warranty, the longer the dealer expects the car to last, which indicates more confidence in their team's maintenance schedule. That said, if the dealer pushes you to pay extra for an extended warranty, that's not confidence. They're just wringing more money out of you.
Interior Photos: Some dealers try to sell based on the exterior, while the interior is a disaster zone of misaligned parts and damaged leather.
Search the entire Ottawa region for your perfect Used Car on Carpages.ca
Signs a Dealership is Sketchy
Unfair Practices: Be on the lookout for unfair practices. An unfair practice, in Ontario law, includes making deceptive claims, refusing to comment on the history of the vehicle, or charging fees not included in the sales agreement. All of these are illegal, so if a dealership tries them, head out the door as quickly as possible.
Mismatched Paint: If any online photos show mismatched paint, avoid the dealership entirely. Matching paint is very easy to do if a dealership has a) a good parts supplier and b) an honest mechanic. If the paint doesn't match, one or both of those key elements is missing.
Talking about Payments: Payments are complicated. Price isn't. Because of this, salespeople will try to sell you on the payments, which make the actual specifics of what you're paying for and why harder to see. Ask the salesperson to instead negotiate in terms of price. If instead he keeps steering it back to payments, get your guard up.
Complicated Finance: You fundamentally only need to know two things from the dealer's finance guy: what the interest rate is, and how many monthly payments are needed before the car is paid off. Attempts to make it more complicated than this are a red flag, because finance departments often use complicated "offers" and "deals" to pressure you to buy more services, like rust proofing or fabric guard.
Not Enough Paperwork: Sure, no-one likes paperwork. However, sometimes it's necessary, as when, for example, you want to see the maintenance history of a car before you buy it.
Read Reviews About Used Car Dealer Before Visiting
The best first stop for reviews is Dealer Rater. By reading a few reviews, you can get a strong sense of how customers feel about a dealership. It's a good sign, though, if there are a large number of available reviews, even if you don't read them all. Lots of reviews is a sign of a well-established and profitable business, which is a sign that most customers leave happy.
If you don't know much about cars or dealerships, Google Maps is a good resource. Maps reviewers tend not to have the specialized knowledge of Dealer Rater reviews, so they can give good simple dealership reviews for laypeople.
Buy Smart
An hour of research on Car Pages can save you thousands of dollars. We don't know your hourly rate, but that seems like a good deal. So, pick your dealer with care and show up armed with the facts.
Save time and money by giving Carpages.ca a try today. It's Free!