Now that we find ourselves hunkering down at home, the luxury of time is suddenly in abundance. When the world's major stick and ball leagues started doing mock drafts and building 'The Best of All Time' fantasy teams, we couldn't help but be inspired. With the automotive industry effectively on pause and huge changes likely on the way from a long term product planning perspective, we became inspired to compile a list of our own drool worthy cars that should- no, need- to happen in 2020. OK, we admit that the probability of pretty much everything on this list is virtually nil. Yet they could (for the most part) be feasible because we're not asking any of the brands featured here to spend billions on a bespoke engine program or start from the beginning engineering a new-from-scratch chassis. The cars we're dreaming about here are all made possible by raiding the corporate parts bin of bits that are readily available, their development costs payed for. So without further ado, fasten your seatbelts and dig in- and be sure to tell us about some parts bin super specials of your own design too.
Porsche: Flat-six all the things!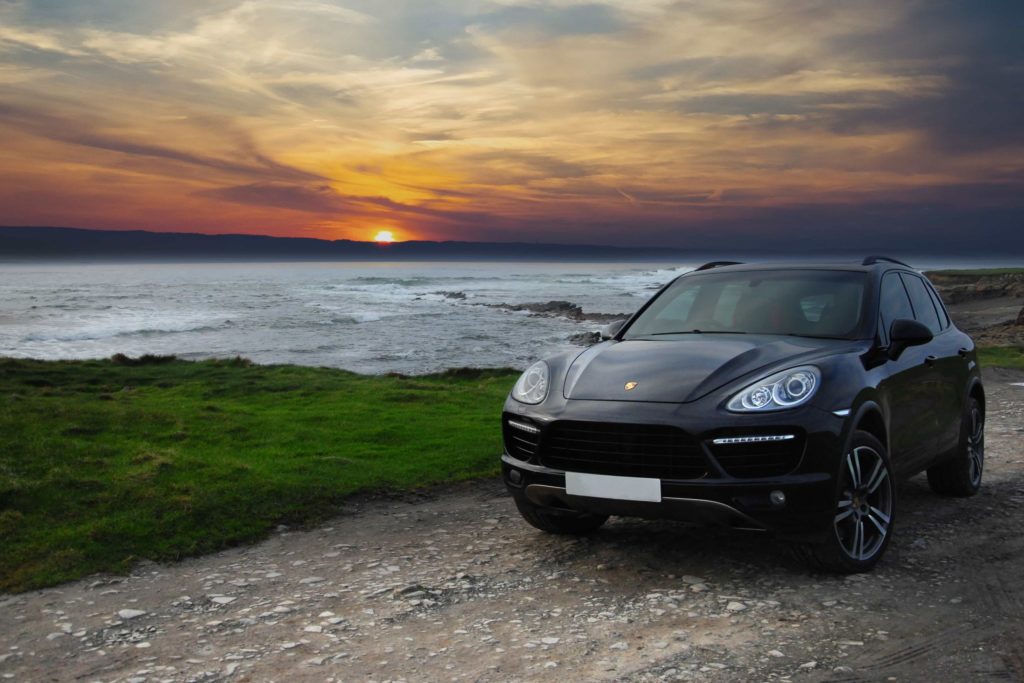 Porsche flat-sixes- no matter the displacement or aspiration, natural or otherwise- are desirable engines. A few years back, the Boxster/Cayman duo gave theirs up in favor of ditching two cylinders moving to a flat four architecture while sounding like a Subaru WRX in the process in favor of greater efficiency and reduced emissions. These changes made good on these promises and made them faster too- but the flat fours cannot be mentioned in the same sentence as the sixes if the conversation revolves around words like 'character' and 'sonorous'. Now that Porsche has relented and the flat sixes are back in the entry level cars, why not relieve some of the company bean counter's anxiety about achieving even greater economies of scale on the turbo-less versions of these engines by putting it in everything? Imagine what a Macan would feel like with one of these up front. You may be asking, why not throw one under the hood of a Cayenne to make it sing? We say: why not?
Lexus LFA500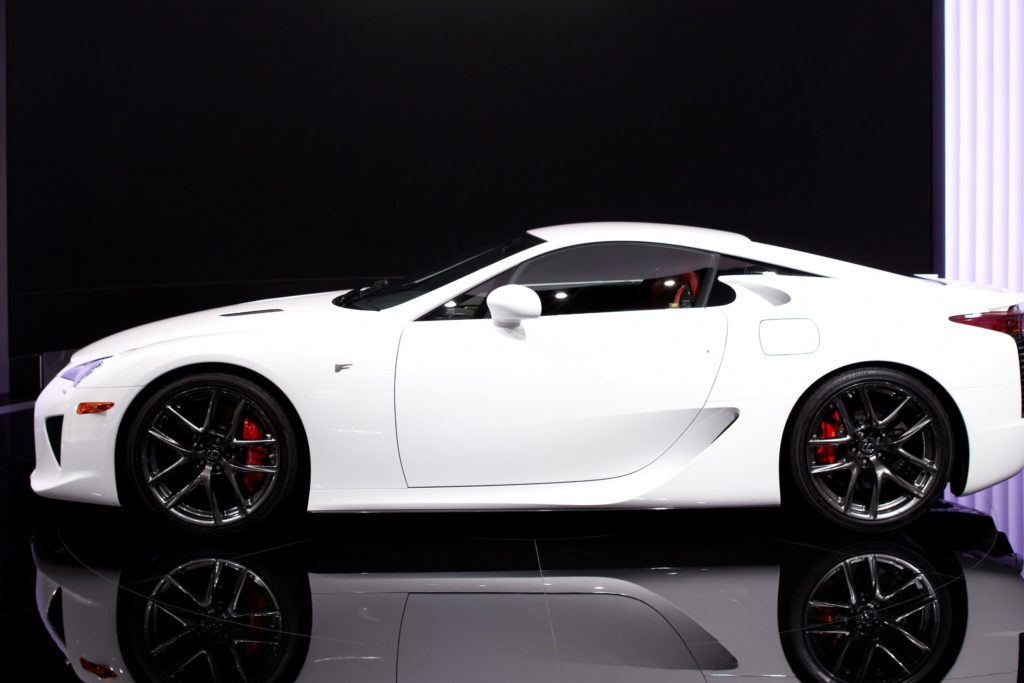 Wait a minute, you may be hollering at your screen. Didn't the beguiling Lexus LFA have a 4.8 litre V10 engineered with Yamaha under the hood? That's true, but our proposed name sounds better than LFA480, so we took some liberties and rounded up. That engine is too much of a masterpiece to be relegated to the musty shelves of history. Lexus needs some help moving the slow selling flagship LS500 and this would be just the fire needed to light under the butts of potential buyers. Maybe it could find a home in the gorgeous LC lineup? Or even the Supra?
Mazdaspeed all the things!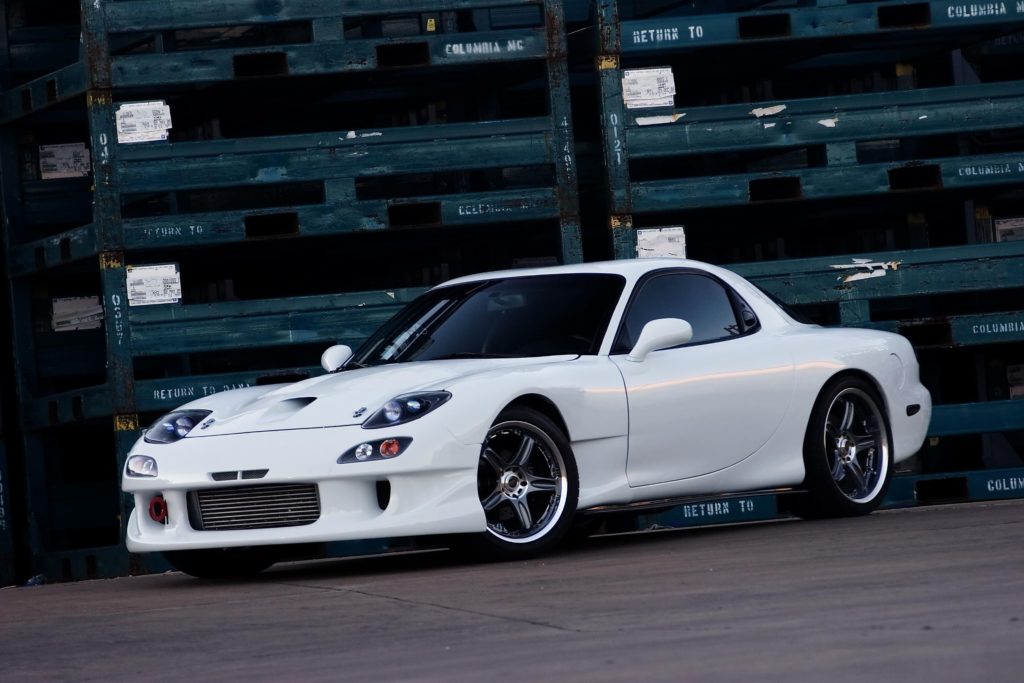 There have been flickers of rumours over the last couple of years that Mazda would take its in-house 2.5 litre turbo, drop it into a current Mazda3 and tweak the already available i-Active AWD with a serious rearward bias and BOOM! Instant Mazdaspeed3. Mazda's fleet is very good to drive as it is, but this hotter formula could be applied to all it's CX SUV lineup and make for an excellent flavor enhancer to the flagship Mazda6. And while Mazda's parts bins do not currently contain any rotary engines whatsoever, we'll take this opportunity to say bring back the RX-7. Please.
Bring back the Hot Rod pickups!
Remember the F-150 Lightning, the Ram SRT-10 and the GMC Typhoon/Chevrolet Cyclone trucks of years past? Yeah, they were awesome despite not being able to tow pretty much anything. Or not being able to navigate a job site. The sheer lunacy of these things was a huge selling point to a select demographic. Nowadays Ford will sell you a Raptor, and its turbocharged V6 produces enough suds to launch it into the air and over Boss Hogg's Cadillac and landing softly on its trick Fox suspension. What if they decided to make the new GT500's 760 horsepower supercharged V8 available? GM must have a few old ZR-1 mills lying about that should bolt right up to Silverado drivetrain. And since FCA already puts their Hellcat engine into a bunch of different models, the RAM would make an ideal candidate. If these three dreams became a reality, you'd have a pickup truck drag race where the last powerful entry made 638 horsepower. Wonderful.
Chevy Malibu SS ZL-1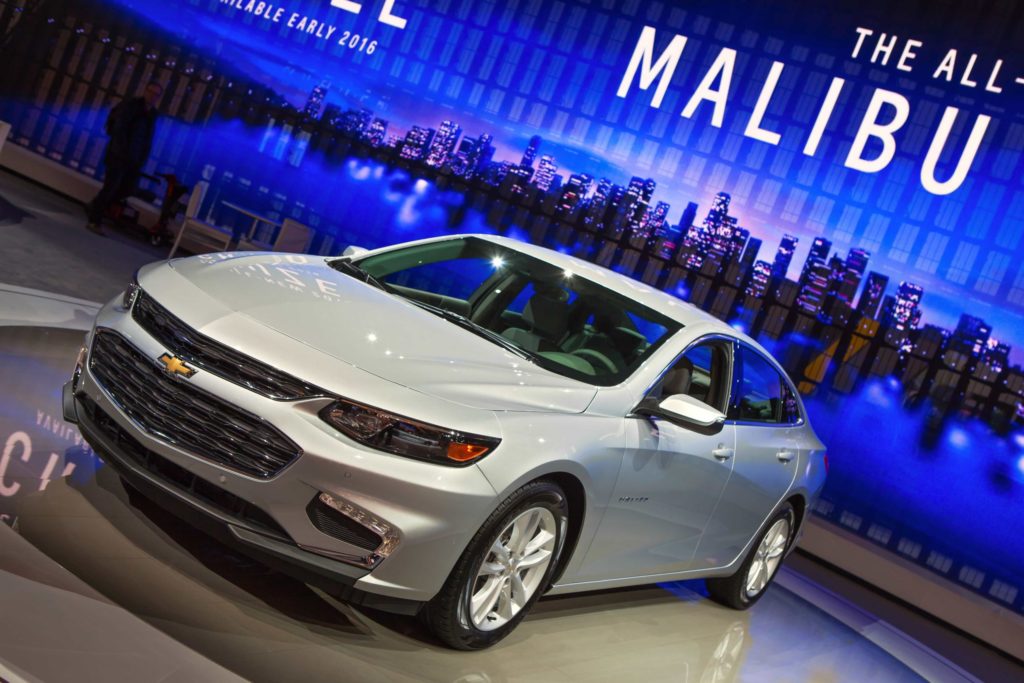 Chevy's once lengthy lineup of coupes and sedans has dwindled considerably, and the Malibu soldiers on as the only option for a family car from the Bow Tie brand. In an effort to make it more compelling and appear less forlorn on the company's website, shoehorning the drivetrain from the mighty Camaro ZL-1 would spice things up- 650 horsepower should be good enough to allow the Malibu an impressive turn of speed. It would keep the Camaro's rear drive layout too- forget about dumping that kind of power into the front wheels. Heck, make it the ultimate track rat by offering the 1LE options group which should be enough to shame some very highly regarded German sports sedans. It would instantly become the most exciting performance sedan to originate on the shores of the Detroit River since the Hellcat powered Charger came on the scene.
Chrysler 300 Quadrifoglio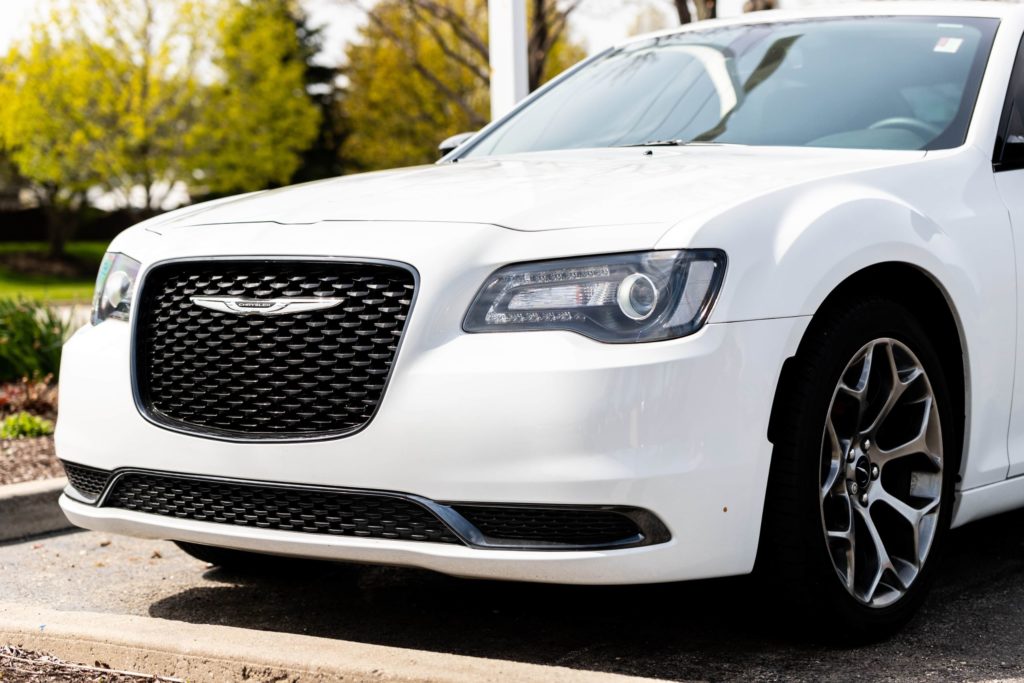 The aging 300 sedan used to have an SRT variant some years ago, but it never got the invite for Hellcat power. Before it gets put out to pasture, why not show it some love with a special edition send-off? Simply dropping the 707 horsepower supercharged V8 into the engine bay would certainly work, but that's too predictable for us mad scientist types. We'd like to see the Alfa Romeo Quadrifoglio models offer up their Ferrari derived V6 masterpiece to sign up for motivational duties. The all-wheel drive system from the Stelvio would be employed to good effect in this application as well. While the purists howled themselves hoarse (an Italian stallion powered American luxo-barge…oh, the humanity!) a few voices of reason would rise above the bedlam acknowledging that while a Ferrari powered American full-size sedan is almost obscenely cool, but they'd also worryingly point out that such an energetic engine needs a chassis to match, and it's true that the 300 isn't exactly a favourite of the autocross community. It would therefore need a serious diet once the chassis got necessarily lean and mean, and the Giulia parts bin contains the bits needed to turn the 300 from a quarter horse into a thoroughbred.
Honda Accord Type R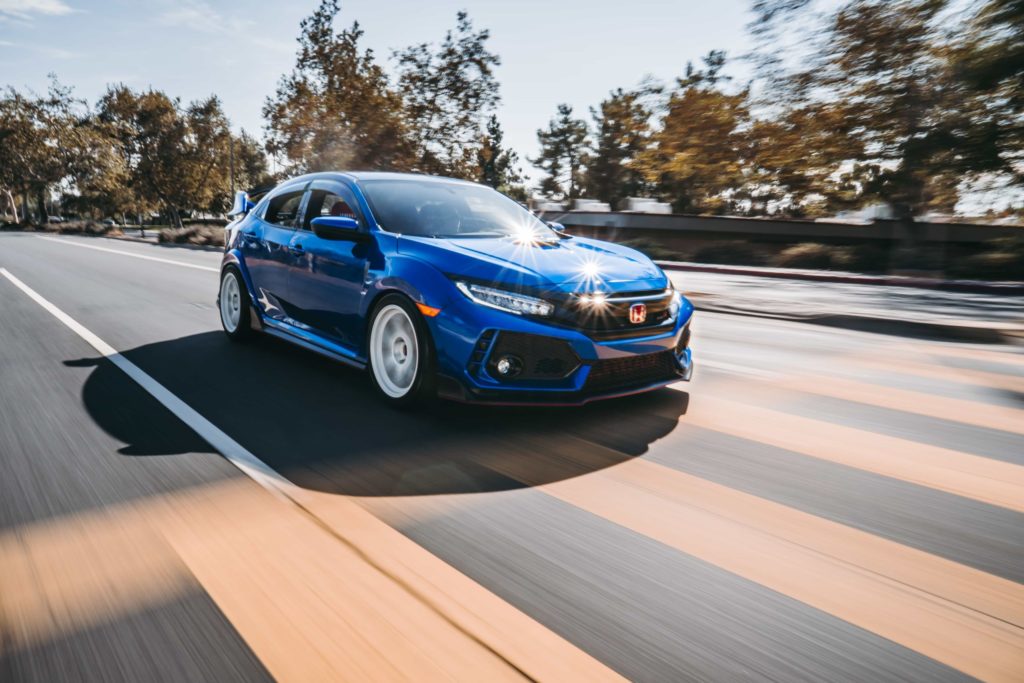 The Civic Type R is a staggeringly good car but it ain't pretty. Would the anime-on-steroids design language look better worn by an Accord? Who knows. What we do know is that the NSX program has an awful lot of very slick hybrid/turbo V6 drivetrains lying around (why is nobody buying that car?) that should, with some coaxing and a little elbow grease, slip nicely behind under the hood of the humble Accord. With huge traction at all four driven wheels, this car should accelerate ballistically and cling to pavement with resolute stick, making it the hottest thing to come from the brand maybe ever. Yes, we had thought about what a Honda Fit with S2000 underpinnings would be like, and it would undoubtedly be awesome. But this badass Accord is just so bonkers that we'd wish for it the most.
Volvo V90 AMG
Allow us to explain. Volvo builds cars that are gorgeous and have what might be the most beautiful and comfortable interiors this side of $300K. Going all in on twin charged 2.0 litre four cylinder engines to power all your upper level models was a decision we can understand but not one we'll celebrate- the engines are kind of uninspiring. Since Mercedes Benz supplies engines to a few manufacturers already, it would be as easy as sending assembled units to Gothenberg (Hey, we didn't say that any parts bin could be raided….our game, our rules.) Those AMG gems would give the Volvo lineup some desperately needed character and speed- and if some of Affalterbach's chassis set up know were included as well, all the better.
Lexus ES 340i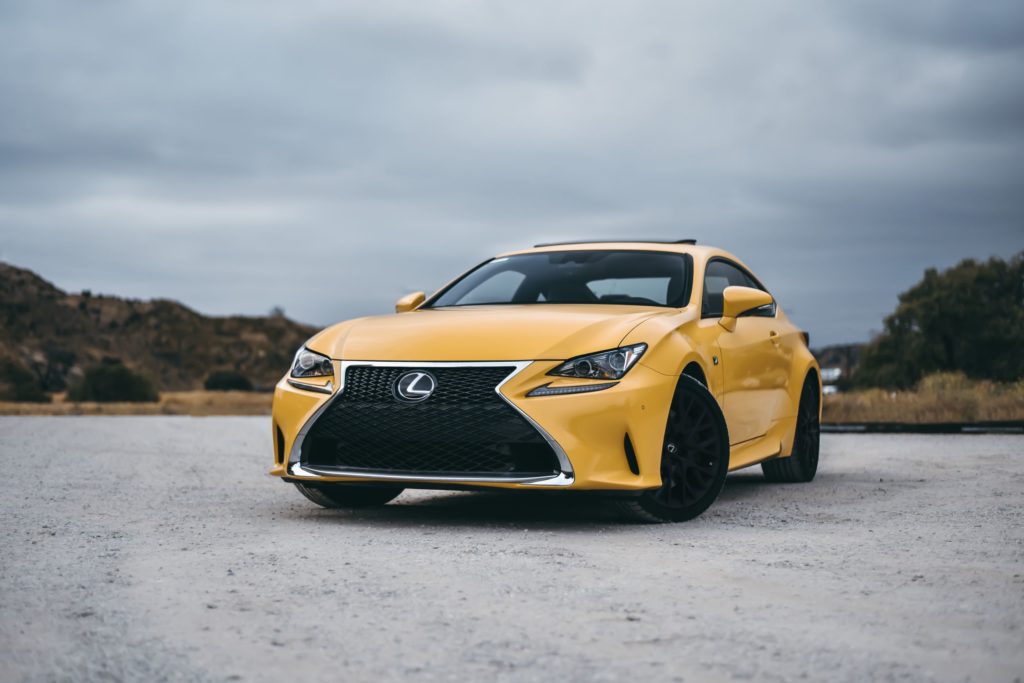 You see what we did there? Since BMW is supplying Toyota with the same engines as higher end BMW 3 series for the Supra, perhaps the company would want to play a little joke on its German supplier. Instead of going to the Supra assembly line, imagine for a second if they were secretly diverted to a very special skunkworks version of the Lexus ES? With BMW's peerless turbocharged inline six sending power to the rear wheels and a thoroughly warmed over chassis and monster brakes rounding out the package, we'd pay handsomely to see the looks on the faces of BMW brass as they got wind of this one. The best playful troll for the 3-series we could think of!
Kia Telluride GT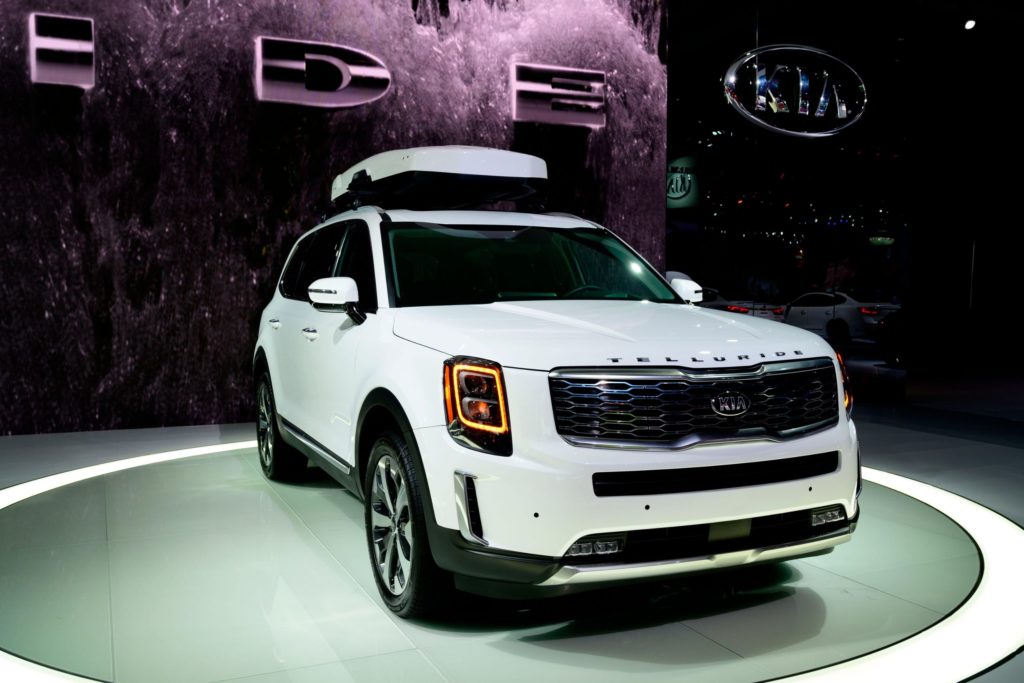 The Kia Telluride is very new, but it has very fast become the very best of the three row SUVs you can buy. With every single available option, it's cheaper than a Mercedes Benz GLS 63 by about $100,000 dollars. It's easy to see the value, but when the conversation turns to 'how fast is it?' the Benz bus eats the Kia's lunch. But what if the Kia got tired of being showed up at the stoplight grand prix and decided to take a few of the 5.0 litre V8s used to power the K900? Better pop a couple of turbos on it for good measure too. Even with the newfound brawn being hurled at the tarmac, the Telluride would still undercut the cost of the Benz to the tune of say, a K900.
Nissan Maxima GT-R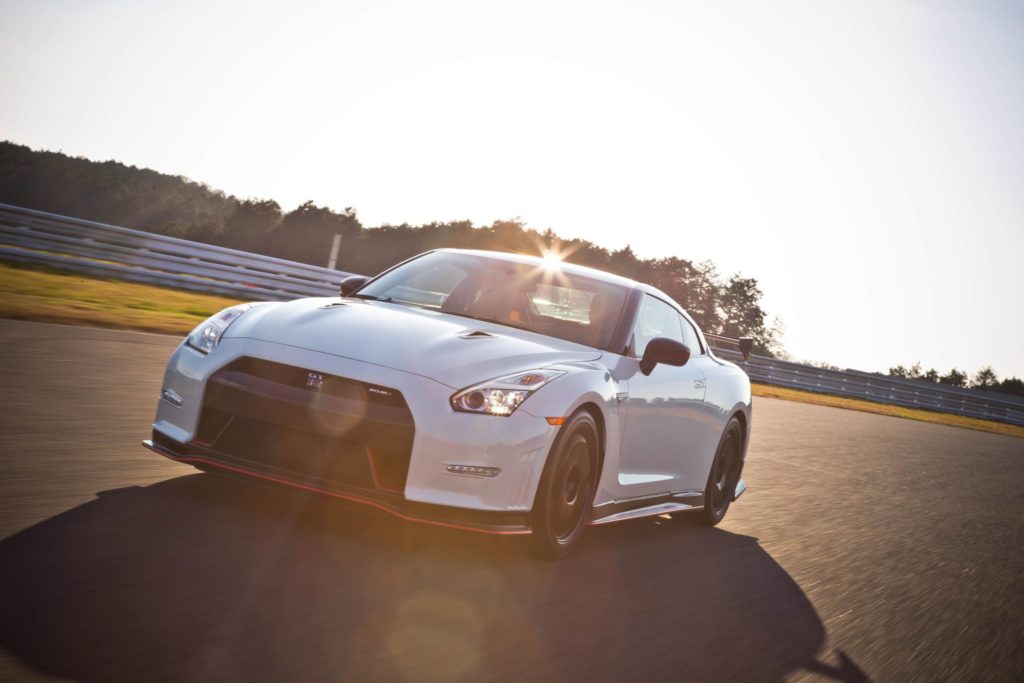 What happened, Nissan? In the 80s and 90s you were so much fun. Now, you build cars that personify 'meh' and of which all seem to be powered by a mooing CVT. Let's fix that. Imagine the possibilities if the hand built 3.8 litre V6 from the GT-R made its way into a Maxima, and of course it'd be mated to the dual clutch gearbox and Nissan's ATTESA all-wheel drive system. You would end up with a car that could easily turn a yawn into a scream of terror and delight. Maximas used to have a sticker on their rear doors which read "4DSC"- that stood for 4 door sports car. If this little tweak were to become a reality, they'd have to bring those stickers back.
Toyota Corolla Hatch TRD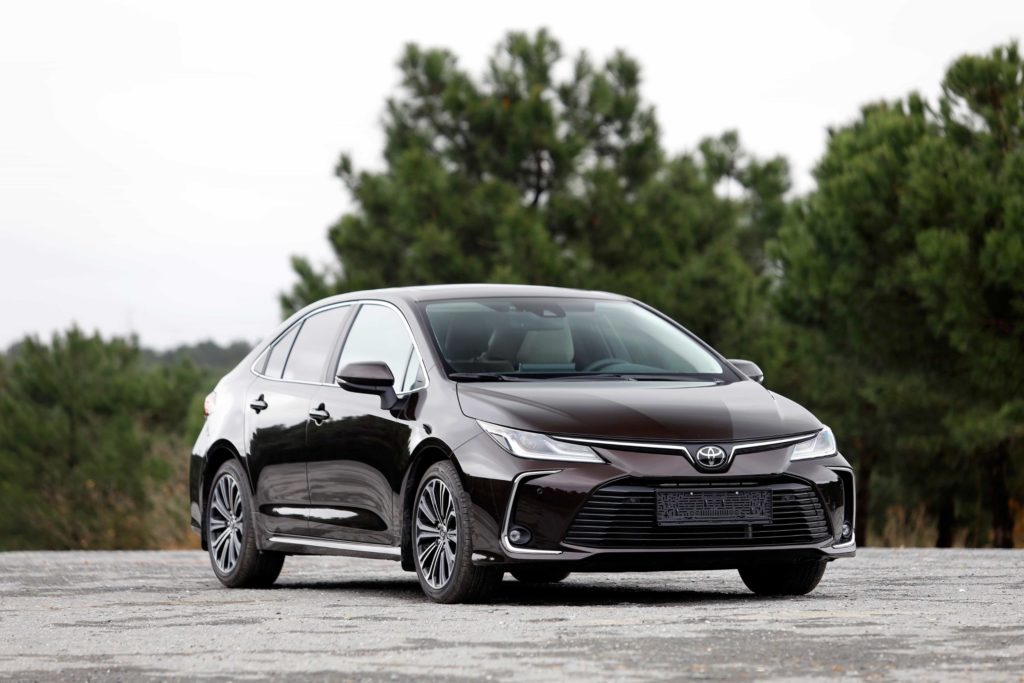 We drove Toyota's new Corolla hatch last year and praised it for actually moving the needle on the boredom scale towards some semblance of fun. It was recently announced that the Corolla would be getting the awesome 3-cylinder engine from the Euro-only Gazoo Racing Yaris (but sadly without the amazing all-wheel drive bits.) That is certainly good news for those who dearly miss the zingy XRS models, but as quickly as Toyota giveth, it taketh away. The wonderful 5.0 naturally aspirated V8s in the Lexis F models has numbered days, we've been told. Why not, before the production line crawls to a stop, stockpile a few of these wonderful screamers for the newly minted Corolla Hatch TRD model? Rear-wheel drive, a manual gearbox and huge dual exhausts to let that V8 sing would make for an excruciatingly entertaining Corolla. Aikio Toyota loves sports cars and wants to build great cars, so if this idea comes across his desk, who knows?
Conclusion
Well, that's a nice barrage of interesting cars, isn't' it? As much as we joke and haw-haw about these ideas, they are not outside the realm of possibility. The problem would be convincing the bean counters and lawyers to sign off, and then convincing customers to buy them. Remember the Chevy SS sedan? It was basically a Corvette sedan. "Build it take my money!", everyone cried. Chevy did just that, except for taking all the money- a massively underwhelming demand was the reason that car didn't last more than a few model years.
In order to maintain some integrity to this list, by reading its entirety you have agreed to not only buy these things if (when?) they get built, and you have also accepted the burden of blowing up the inboxes of the above brands to convince them that they should…no, need…to build these cars.