Buying at auction is riskier and more difficult than buying from a used car dealer in Ottawa. It takes a sharp eye and a good understanding of vehicles to make sure you get the vehicle you need. Generally, you will get more reliable cars at better prices from dealerships.
However, there are advantages to the auction system. Since dealerships get the last pick at auctions, savvy private buyers can walk away with the gems. Especially if you want an exotic or almost-new car, an auction is a great first stop.
Where to Find a Car Auction in Ottawa
Finding auctions "in" Ottawa is tricky, because most auction lots are too huge to afford city land prices. Instead, auction lots are located on major highways coming into the city and across the river in Gatineau.
If you absolutely cannot drive out to those auction lots, dealerships in the city occasionally auction off their surplus inventory.
The Best Ottawa Used Car Auctions
With car auctioneers, bigger is better. Bigger means more inventory. It means more public auction dates. It means a better chance of finding that gem.
3. You can take advantage of being in the national capital by going to the Government of Canada Surplus Center, located at 3020 Hawthorne Road. This center auctions off government surplus, military surplus, and federal seizures. The main benefit here is that Crown Assets are run like a family garage sale--just getting all that stuff out the door is more important than making money. Bids start low and, if you're lucky, stay low.
2. Large and convenient, Impact Auto Auctions is a chain auctioneer with a location on the Trans-Canada Highway, on the way to Casselman, and Richie Bros., in Kemptville.
1. The biggest and best auctioneer is Rideau Auctions, near Vernon on Highway 31. It's a giant auctioneer and the official liquidation partner of the Ottawa Police. Their experienced staff offer at least one arena auction, and several online auctions, every month. Vehicles, bikes, and equipment are all on offer. Spare parts and accessories are liquidated on-site in a massive store.
Ottawa Used Car Auction Finds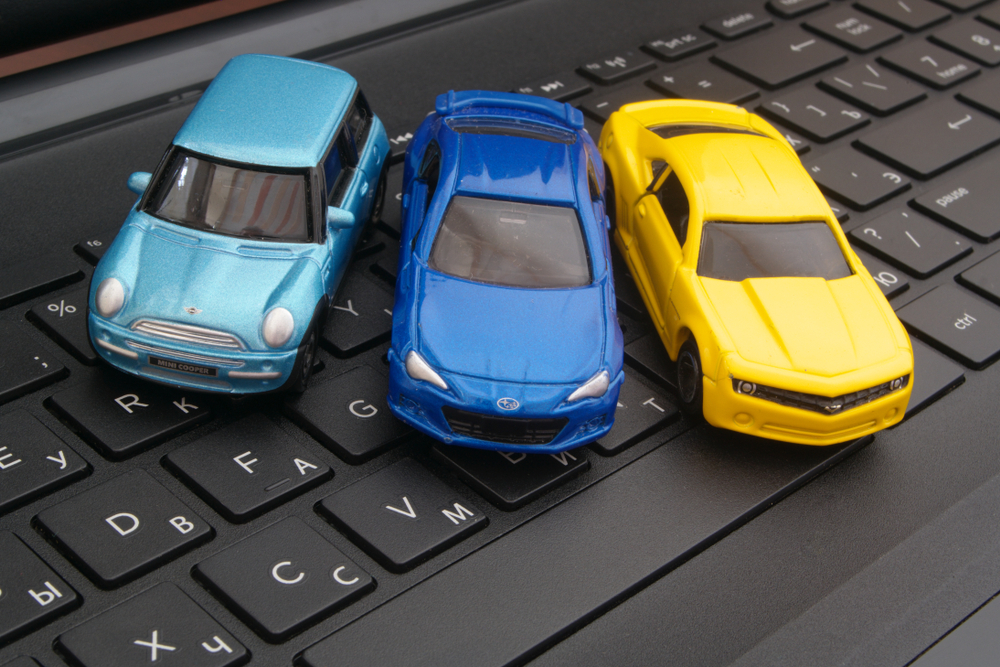 Police Interceptor
The Ottawa Police Service uses the Ford Taurus Police Interceptor, a powerful sedan with best-in-class safety features. Ordinarily, these cars would not be available to civilians. They accelerate too hard and are designed for vehicle impacts. However, they show up regularly at Rideau Auctions, often with minor wear, as the police trade up for the new Explorers.
$400 SUV
We watch car auctions as they happen, and occasionally see something amazing. We once even saw a 2004 Dodge Durango sell for $400. Our best guess is that the insurable value was around $3000, meaning that if it later got totaled, the owner would make a $2600 profit. Of course, it may have broken down the day it was bought.
Classic Cars
You know we love classic cars. Because of Ottawa's love of classic cars, they hit the auction circuit regularly. Impact runs annual show n' shine auctions, where they moved a 1975 Ford Charger, a true old-school muscle car.
Tips for Buying a Car at Auction
When buying a car at auction, always follow these tips:
Figure Out Your Hard Limit in Advance. Purchases require a deposit, so if you buy a car at auction but aren't able to find financing for it, you are going to be out a few hundred dollars. Know beforehand how much financing you can get and what kind of payments you can afford in the long term.
Read the Terms and Conditions. Know when you'll need to put up the full payment, when you'll need to pick up the vehicle to avoid storage charges, and how the auction is going to function. Every auction is run a little differently; as a result, knowing the rules can mean the difference between getting the car or not.
Find the Vehicle You Want, Decipher the Codes. Auction listings are short, and most of the important information is in the little codes. For example, NBS means "no back seat," which might be important if your relatives have kids and you need to rent a baby seat.
Car Auctions in Near the Ottawa Region
With a bit of a drive, you can reach the auction sites around Montreal, like Ritchie Bros. With a longer drive, you can get to Toronto. Both major cities are ringed with big auction lots offering
huge selections. With their larger populations, these cities produce an even larger selection of auctionable cars than Ottawa.
Find the Perfect Used Dealer Car within the next 10 Seconds